Category
: NGO/Development
Application deadline has been passed!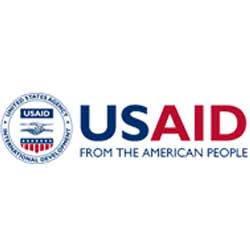 Project Management Specialist (Family Planning), FSN - 11
USAID Bangladesh
Job Summary
Experience
: At least 5 year(s)
Salary Range
: Not mentioned
Job Context
GENERAL STATEMENT OF PURPOSE OF THE CONTRACT
The Family Planning and Reproductive Health Specialist serves as an advisor to USAID/Bangladesh in family planning and reproductive health (FP/RH). The incumbent provides overall technical guidance for developing FP/RH strategies and policies that supports USAID and the Government of Bangladesh`s development targets. S/he provides substantive advice to further the conception, design, development, implementation and evaluation of programs in reproductive health and family planning funded by USAID. The incumbent applies specific clinical knowledge and skills to sensitive issues related to RH, including family planning methods, the surgical repair of fistula, emergency obstetric care, Gender, Youth/Adolescents and safe motherhood.
The Family Planning and Reproductive Health Specialist is responsible for the overall management of technical and administrative aspects of all USAID/Bangladesh`s activities in reproductive health and family planning, while ensuring USAID FP compliance per regulations and mandates. The incumbent also serves as the lead for Gender, Youth and Adolescents, ensuring that state-of-the-art approaches based on current evidence are applied across the health portfolio. The incumbent provides guidance on new program initiatives; drafts program documents to secure funding and implement activities; and manage the relationships between USAID, host country counterparts, donors, and implementing partners that implement FP/RH activities, with particular sensitivity to the Bangladesh context in which health and medical services are being provided.
Job Description / Responsibility
STATEMENT OF DUTIES TO BE PERFORMED
Serve as primary advisor and primary resource and focal person for Family Planning/Reproductive Health; provide technical and managerial oversight of programs implemented in FP/RH; ensure USAID FP compliance per regulations; provide technical results, program oversight, and represent USAID to Government of Bangladesh, the donor community, non-governmental organizations, and other stakeholders to coordinate and promote efforts to develop and implement strategies to improve FP/RH policies and service delivery; serve as point person for USAID's special effort to improve FP/RH in Bangladesh; ensure that project annual work-plans are completed on time and implemented in a timely fashion, including management review, project progress reports and financial expenditures; identify synergy between FP/RH and other team activities, develop new program initiatives, and serve as Contracting /Agreement Officer's Representative, Alternate, or Activity Manager for one or more awards that implement culturally-appropriate, crosscutting and complex programs in Bangladesh.
The incumbent represents the Mission in national, regional, and local forums on issues pertaining to family planning, youth and adolescent health such as those of the Family Planning 2020 (FP2020), Global Financing Facility (GFF), and other partnership forums. S/he functions as the Health Office lead on gender, adolescent, and youth issues and ensures that best practices and evidence-based prevention approaches focused on gender, youth, and adolescent health are incorporated into relevant USAID-funded programs. Working with section heads and other USG counterparts, s/he organizes learning events to update USG partners on and build their capacity in state-of-the-art approaches. The Family Planning/Reproductive Health Specialist also provides support to a wide range of events, such as high-level visits, online presence, production of communications materials, and approving publications and materials produced by implementing partners for publicizing USG support to the sector. S/he works closely with the Mission's Development Outreach and Communications (DOC) team in developing talking points, scene setters, press releases, success stories, presentations, reference materials, and speeches as necessary for both internal and public consumption. The FP and RH Specialist is also responsible for responding to external information requirements, such as host government-required information, particularly as it pertains to U.S. family planning statutory and policy requirements. S/he performs other roles that transcend the individual duties detailed above on ad-hoc assignments which may include special coordination or short-term tasks within USAID/Bangladesh, with other USAID Missions, USAID/Washington, or other USG agencies.
Participate in proposal review, interview committees, annual report preparation and other Mission-wide activities including responding to taskers and questions from USAID/Washington regarding family planning compliance or the overall family planning program; facilitates development of implementing partner/s work-plans, Performance Management Plans and coordinate preparation for implementing partner portfolio reviews; participate in the review of implementing partner annual, semiannual and quarterly reports, budget reviews, and other reports as needed; monitor other FP/RH cross cutting activities; plan for and coordinate TDYs related to FP/RH activities and to backstop Health Service Delivery team members.
SUPERVISORY RELATIONSHIP
The FP/RH Specialist is supervised by the Health Service Delivery Team Leader. Performance will be evaluated on the basis of specific work objectives and pre-determined benchmarks.
Educational Requirements
Master of Science (MSc) in Public Health, Master of Science (MSc) in Medicine
Experience Requirements
At least 5 year(s)
Job Requirements
N.A
Gender:
Both
Age:
Any
Salary Range
Not mentioned
Other Benefits
Tk. 2684098 - 4756295 (Yearly)
T/A, Mobile bill, Tour allowance, Medical allowance, Provident fund, Weekly 2 holidays, Insurance, Gratuity
Festival Bonus: 2
Application deadline has been passed!
Company Information
US Embassy, Baridhara, Dhaka
The largest US agency in the US Embassy, Dhaka, Bangladesh.
www.usaid.gov/bd
Other jobs of this Category