Category
: NGO/Development
Application deadline has been passed!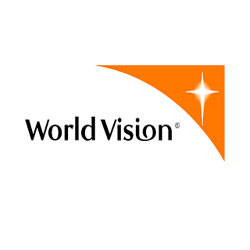 Child Protection in Emergency Coordinator (Response Programme)
World Vision Bangladesh
Job Summary
Age
: At least 30 year(s)
Experience
: At least 3 year(s)
Job Location
: Ukhia, Cox's Bazar
Salary Range
: Negotiable
Job Context
The CPiE Coordinator provides overall field level management of child protection program ensuring quality of delivery and mainstreaming of child protection into the response, in line with the strategic programming priorities as defined by the Bangladesh Crisis Response Program. S/he will work closely with CPiE Officers to provide relevant technical expertise and informed support to quality programming with particular emphasis on CP mainstreaming in other sectors, CP case management, child friendly spaces, Early childhood development & Youth Programmes and CP documentation based on evidence of impact and organisational learning. This position report technically to the Sn. CPiE Coordinator.
Job Description / Responsibility
Ensure that CPiE Officers are providing proper leadership and management for their teams including CFSs, case worker and child protection assistants.
Provide opportunities for capacity building to all the CPiE team in general CPiE interventions, case management, CFSs, peace building, adolescent engagement among others
Ensure safeguarding compliance ( this include visitors and media protocols, partnering with communities and other agencies or CBOs and children participation) with World Vision's policies, CPSS and standards and guidelines.
Take lead in camp level implementation of CPiE program interventions, manage and support the CPiE Program Implementation Team including Coaching with clear standards of accountability
Ensure field level coordination with other sectors such as education GBV, site management and Camp coordination
Collaborate with teams to generate activity concept notes and review financial reports to maintain accurate spending reports and up-to-date budgets.
Generate and maintain the CPiE implementation plan
Ensure all CP project activities and installations refer to CPMS, CPSS guidelines and checklist, government standards and are aligned with internal and external Strategic Objectives
Ensure community level participation for men, women, boys and girls taking into account local needs
Follow up with Camp level accountability staff to respond to feedback from areas of implementation to strengthen CP sector approach
Coordinate and support establishment of CP data base to contribute to the indicator reporting
Develop activities that mainstreaming child safeguarding while working with other sector.
Facilitate donor's field visit to ensure proper communication and relationships between World Vision and communities.
Participate and review projects evaluations in close coordination with the internal and/or external evaluator
Ensure collaborative planning through the camp level sector coordination meetings while working closely with CP focal points.
Ensure World Vision is appropriately represented during CiC meetings, CP focal point meetings, case conferencing, DSS camp level meetings among others.
Represent World Vision during field level donors and Government visits.
Facilitate effective monitoring, documentation and reporting in compliance with grants' agreements, minimum standards and tools
Support the baseline and evaluation processes in liaison with DM&E for the different child protection projects targeting refugees and host communities
Facilitated allocated projects' information and documentation processes, and ensure effective communication of the project results.
Ensure WV participation in assessments in close coordination with the projects' teams to feed into design team during the drafting of the new proposals, making sure it matches with the program objectives and donors requirements.
Work closely with the team to generate proposals and reports.
Educational Requirements
The applicants should have a Masters degree in Social welfare, education or international law is essential or Bachelor's degree in a related field also desirable.
Experience Requirements
At least 3 year(s)
Job Requirements
Age at least 30 years
A minimum of 2 -3 year experience in Social work and emergency response
Proficient English communication skills (both oral and written)
Advance knowledge of CPMS, Red Cross and NGO Code of Conduct
Strong interpersonal relationship and team building back ground
Excellent analytical, documentation, problem solving, interpersonal and negotiation skills
Possess the ability to work with different partners, local authorities, local organizations and NGOs, to develop and maintain positive collaboration and relationship.
Must be ready to work in a multi-cultural environment
Familiar with CFSs, Case management, peace building, community engagement, and adolescent engagement
Appropriate communication skill and approachable
Must have no history of violation of children rights
Cross-cultural sensitivity, flexible worldview, emotional maturity and physical stamina
Ability to work in and contribute to team building environment
Working with computer data and data management
Past exposure to working in FTR CP coordination or case management
Awareness of children's rights
Past working experience in team and collaboration with partners
Must be willing and able to travel in camp locations in Ukhia
Project locations are in remote areas in refugee camp. Staff is expected to live in his/her based location.
Gender:
Both
Age:
At least 30 year(s)
Job Location
Ukhia
Cox's Bazar
Other Benefits
Mobile bill, Medical allowance, Weekly 2 holidays
Application deadline has been passed!
Company Information
World Vision Bangladesh Address : Abedin Tower (2nd floor), 35 Kemal Ataturk Avenue, Banani, Dhaka - 1213, P.O. Box: 9071.
World Vision (WV) is an established international Christian humanitarian development and advocacy organization dedicated for working with children, families and their communities worldwide to reach their fullest potential by tackling the causes of poverty & injustice. It serves all people regardless of religion, race, ethnicity, gender or ability. Being a child-focused organization, World Vision has the responsibility to ensure safety & protection of the children while they come in contact with the staff; accordingly all the recruits will go through specific checks and compliance procedures in accordance to its Child Protection Policy. Persons with a history of child rights and child protection violation are discouraged to apply. Female are specially encourage to apply.
http://http://www.wvi.org/bangladesh