Category
: NGO/Development
Application deadline has been passed!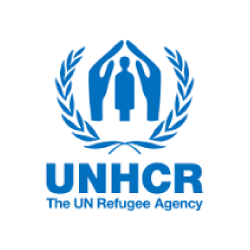 Human Resources Associate
United Nations High Commissioner for Refugees (UNHCR) Representation in Bangladesh
Job Summary
Experience
: At least 6 year(s)
Job Location
: Cox's Bazar
Salary Range
: Not mentioned
Job Context
Category/grade: General Service, G6
Post Number: 10031057
Type of contract: Fixed-term Appointment
Date of Issue: 6th August 2019
The effective date of assignment: As soon as possible
The Human Resources Associate provides support and assistance in the areas of operational support, workforce planning, assignments and talent acquisition, organizational cultural changes, HR policy implementation and duty of care in the area of responsibility (AOR). The incumbent maintains employee confidence and protects the organization and its workforce by keeping human resources information confidential.
The Human Resources Associate is usually supervised by the Associate HR Officer, HR Officer or another HR or admin staff. This position can be located in a Country Operation, Multi-Country Office, Regional Bureau or Headquarters. The Human Resources Associate may supervise General Service staff. The supervisor provides the incumbent with regular guidance. The incumbent works quite independently on regular assignments with an oversight from the supervisor, assisting him/her in personnel administration and other HR related matters.
The incumbent may maintain a direct working relationship with a number of units within the Division of Human Resources (DHR).
All UNHCR staff members are accountable to perform their duties as reflected in their job description. They do so within their delegated authorities, in line with the regulatory framework of UNHCR which includes the UN Charter, UN Staff Regulations and Rules, UNHCR Policies and Administrative Instructions as well as relevant accountability frameworks. In addition, staff members are required to discharge their responsibilities in a manner consistent with the core, functional, cross-functional and managerial competencies and UNHCR`s core values of professionalism, integrity and respect for diversity.
Job Description / Responsibility
Human Resources Operational Support:
Implement HR operational activities to ensure timely provision of HR solutions, prioritizing according to the needs and risks. This may include.
Administration of recruitment, assignment and separation of local staff in the AOR, in accordance with UN/UNHCR rules and procedures.
Update of personnel records in the Office, including MSRP entries into HR module where required.
Assisting with recruitment and other procedures related to affiliate workforce, including MSRP entries into where required.
Contribution to workforce planning activities.
Provision of a HR customer service-oriented culture that values proactivity, continuous improvement, innovation and high performance.
Enforce compliance with UNHCR's Human Resources policies and procedures and the UN staff rules, regulations and UNHCR administrative instructions.
Assignments and Talent Acquisition:
Participate in the recruitment of local staff including the issuance of vacancy notices and arranging for required tests and interviews, and preparation of submissions for the review by the Assignments Committee (AC).
Assist in organizing outreach campaigns to attract diverse applicants.
Track and report on recruitment and assignments activities.
Advice to staff and contribution to an inclusive work environment.
Build dialog and outreach with the workforce; answer questions and provide information to staff as to where to go for help or ask questions.
Advise staff members and affiliate workforce on their rights, obligations, benefits and entitlements.
Be proactive in identifying issues, themes and patterns affecting the workforce's health and welfare, including sexual harassment and abuse of authority.
Assist in the provision of on-boarding, induction, re-integration into the workplace and off-boarding to colleagues.
Assist in implementation of HR initiatives that support organizational culture change such as good people management practices, and promoting gender, inclusion and diversity.
Duty of Care:
Assist in the security and medical evacuations of UNHCR personnel. Maintain daily tracking record of staff and families to provide accurate information in case of emergency.
Administer UNHCR medical insurance plan for locally recruited staff.
Perform other related duties as required.
Educational Requirements
For G6 - 6 years relevant experience with High school diploma plus Advanced Training/Certificate
Experience Requirements
At least 6 year(s)
Job Requirements
Certificates and/or Licenses
Business Administration, Office Management, Human Resources Management or related field.
Relevant Job Experience
Essential:
Experience working in Human Resources. Knowledge of general HR policies, processes and systems.
Desirable:
Experience in HR information technology systems and tools. Experience working with the United Nations. Experience working in a multi-cultural setting.
Functional Skills:
UN-UN/UNHCR Administrative Rules, Regulations and Procedures
IT-Computer Literacy
HR-Administer/manage a large number of staffs, preferably within the UN
Talent development
Provision of technical HR advice
Relationship Management
Learning Agility
Language Requirements
Knowledge of English and/or UN working language of the duty station if not English.
Competency requirements:
Core Competencies:
Accountability
Communication
Organizational Awareness
Teamwork & Collaboration
Commitment to Continuous Learning
Client & Result Orientation
Managerial Competencies:
Managing Resources
Cross-Functional Competencies:
Analytical Thinking
Planning and Organizing
Change Capability and Adaptability
Eligibility:
Internal candidates: Interested staff members should consult the Policy and Procedures on Assignments of Locally recruited Staff (IOM/49-FOM/50/2012 dated 15 June 2012). If you have questions regarding your eligibility, you may also contact the HR Unit.
An applicant who has internal status is a staff member holding an indefinite or fixed-term appointment in any duty station in the country. Former UNHCR General Service staff members, having held an indefinite or fixed-term appointment for an uninterrupted period of at least one year may apply for internally advertised vacancies at their previous grade or equivalent or one grade above, if the seniority requirements are met, for a period of two years following separation (if such criteria are not met, former staff members can still apply as external candidates).
External candidates: External candidates must meet the essential minimum requirements of the position and candidates not citizens of the country must comply with all eligibility requirements for employment in line with the prevailing legislative prerequisites in the country. Completed and relevant university education can count as maximum 50% of the required years of work experience.
Gender:
Both
Age:
Any
Salary Range
Not mentioned
Other Benefits
A competitive compensation and benefits package are offered. For information on UN salaries, allowances and benefits, please visit the portal of the International Civil Service Commission at: http://icsc.un.org
Application deadline has been passed!
Latest jobs of this Company
Other jobs of this Category