Category : NGO/Development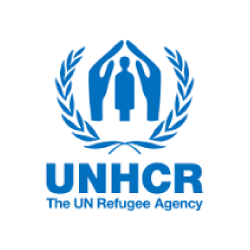 Public Health Associate (SRH)
United Nations High Commissioner for Refugees (UNHCR) Representation in Bangladesh
Job Summary
Experience
: At least 6 year(s)
Job Location
: Cox's Bazar
Salary Range
: Not mentioned
Job Context
Vacancy Notice No. VA/BGDCO/UNOPS/018/2019
Category/grade: LICA-6
Type of contract: UNOPS Local Individual Contractor - for 6 months
Date of Issue: 6 August 2019
The effective date of assignment: As soon as possible
The post holder will work in close cooperation with other team members of the public health unit and NGO partners to ensure that clinical and outreach services are in line with national and international standards.
Job Description / Responsibility
Functional Statement:
The Public Health Associate (SRH) supports the UNHCR public health response in Cox's Bazar to minimise avoidable mortality and morbidity among populations of concern. Direct supervision and guidance is received from the Public Health Officer (PHO). The incumbent will need to establish an appropriate consultative and monitoring framework on SRH related matters at camp level. The incumbent provides technical guidance to partners through monitoring, supervision and the direct implementation of trainings. The incumbent will visit the refugees camps daily.
Detailed responsibilities include:
Regularly monitor the performance of the implementing partner in providing quality SRH services at camp health facilities in accordance with (inter-) national guidelines and protocols. This will include established processes in reproductive and newborn health , emergency obstetric care, health information and education, and medical referrals to government hospitals.
Regularly monitor SRH related community health outreach activities in accordance with the Community Health Worker Guidance note.
Promote a comprehensive and innovative approach to community engagement at different levels to enhance the uptake of SRH services.
- Regularly monitor the quality and effectiveness of SRH services in camps, and report his/her findings and observations to Public Health Officer.
Conduct capacity building activities for partners and refugee health officials.
Establish and maintain effective communication with health partners and other relevant entities at camp level.
Actively contribute to internal and external reporting
Perform any other related duties required.
Monitoring and Progress Controls:
Uptake of clinical SRH services increased
Clinical protocolls are available in all facilities and staff are trained in them
Educational Requirements
Medical degree (midwife, nurse, medical doctor)
Experience Requirements
At least 6 year(s)
Job Requirements
Minimum 6 years of previous relevant job experience
Working experience in provision of SRH services
Experience in working in refugee context will be an asset
Desirable Qualifications & Required Competencies:
Experience in community facilitation
Knowledge of Chittagonian and/ or Rohingya language
Knowledge of UNHCR systems and standards
Very good written and oral English language skills
Good computer skills (Office)
Excellent communication and facilitation skills
Ability to work in a team and with persons of different nationalities
Very good knowledge of national and international SRH standards
Experience in conducting trainings
Experience in community facilitation
Eligibility:
External candidates: External candidates must meet the essential minimum requirements of the position and candidates not citizens of the country must comply with all eligibility requirements for employment in line with the prevailing legislative prerequisites in the country. Completed and relevant university education can count as a maximum 50% of the required years of work experience.
Gender:
Both
Age:
Any
Salary Range
Not mentioned
Other Benefits
A competitive compensation and benefits package are offered. For information on UN salaries, allowances and benefits, please visit the portal of the International Civil Service Commission at: http://icsc.un.org
Apply Instructions
Interested candidates meeting the above requirements are requested to submit their applications with fully complete and signed Personal History Form and Supplementary Pages via online: UNHCR Bangladesh Job Portal www.unhcr.io/jobs.

Personal History Form not submitted in UNHCR format as well as not signed, incomplete and late applications will not be accepted. Only shortlisted candidates will be contacted. Shortlisted candidates may be required to sit for a written test and/or oral interview. UNHCR does not charge a fee at any stage of the recruitment process (application, interview, processing or any other fees).

The evaluation of applicants will be conducted based on the information submitted during the application. Applicants must provide complete and accurate information pertaining to their personal profile and qualifications. No amendment, addition, deletion, revision or modification shall be made to applications that have been submitted. Candidates under serious consideration for selection will be subject to reference checks to verify the information provided in the application.

UNHCR strongly encourages qualified female applicants for this position. UNHCR seeks to ensure that male and female employees are given equal career opportunities. UNHCR is committed to achieving workforce diversity in terms of gender, nationality, and culture. All applications will be treated with the strictest confidentiality. UNCHR has a zero-tolerance policy against Sexual Exploitation and Abuse (SEA). SEA is unacceptable behaviour and prohibited conduct for UNHCR personnel. It constitutes acts of serious misconduct and is therefore grounds for disciplinary measures, including dismissal. Any concerns or suspicions about a possible case of SEA should be reported immediately to the Inspector General`s Office (IGO).
Application Deadline : Aug 24, 2019
Latest jobs of this Company
Other jobs of this Category