Category : NGO/Development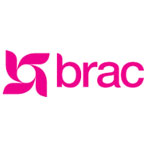 AGM, Risk Management
BRAC International
Job Summary
Experience
: 7 to 10 year(s)
Salary Range
: Not mentioned
Job Context
The purpose of this position is to identify, analyze and monitor risk factors, manage and implement risk management processes across BRAC international countries. The job holder also develops and proposes risk mitigation strategies to senior management. This position is reportable to the head of risk management and work closely with the risk management team in head office and BRAC International countries.
Employment type: Regular/ Contractual
Job Description / Responsibility
Implement risk management framework in different development programmes which include risk measurement, identification and monitoring the risks, assist and guide BRAC International HR teams in implementing and administering employee benefit programmes.
Work across all programme levels of the organisation to understand cross-functional linkages and interdependencies, as well as the implications of risk at both at strategic level and at the operational level.
Participate in preparing risk management capacity development training modules and suggest proposals for development of the modules.
Communicate risk strategy and policies by arranging meetings and seminars on risk management for the beneficiaries and stakeholders.
Constructively challenge, consult and advise senior management within the organisational framework, follow-up on risk management reports with the concerned of all development programmes.
Prepare periodic risk management reports and submit to the head of risk management, senior management team and other stakeholders.
Lead, supervise and guide different programme risk assessment teams.
Establish and quantify the organisation's 'risk appetite', i.e. the level of risk they are prepared to accept.
Assist in the development of and manage processes to identify and evaluate risks of business areas and control self-assessments.
Help managers at all levels across BRAC International to ensure that risk management is embedded at an operational level within the business and that staff at all levels are aware of and manage risk as a core part of their responsibilities.
Travel anywhere in the world as per requirement of the organisation.
Ensure the safety of team members from any harm, abuse, neglect, harassment and exploitation to achieve the programme's goals on safeguarding implementation, act as a key source of support, guidance and expertise on safeguarding for establishing a safe working environment.
Practice, promote and endorse the issues of safeguarding policy among team members and ensure the implementation of safeguarding standards in every course of action.
Follow the safeguarding reporting procedure in case any reportable incident takes place, encourage others to do so.
Educational Requirements
BBA/MBA/B.Sc in any Business Subject/ Statistics from an accredited university.
Experience Requirements
7 to 10 year(s)
Job Requirements
Excellent knowledge of the functions and programmes of a development organisation including knowledge of strategy and people's management of large work force
Excellent ability to influence, drive change and resolve conflicts
Ability to work independently and also in group
Strong analytic, logical reasoning, and problem solving, risk vs. reward skills
Excellent interpersonal/ communication skills
Leadership and motivational skills
Skills in advanced Microsoft Excel
Experience Requirements:
At least 7 to 10 years of experience in NGO/ Business sector
At least 3 to 5 years in a risk management role
Experience in working with cross boarder team and culture
Experience in working with fast paced, technology based development organisation
Gender:
Both
Age:
Any
Salary Range
Not mentioned
Apply Instructions
If you feel you are the right match for the above mentioned position, please follow the application instructions accordingly:

External candidates need to email their CV with a letter of interest mentioning educational grades, years of experience, current and expected salary at [email protected]
Internal candidates need to apply with their latest CV including all job assignments in detail with BRAC PIN and email to [email protected]
Please mention the name of the position and AD# BI 18/19 in the subject bar.
Only complete applications will be accepted and short listed candidates will be contacted.
Application Deadline : Jun 24, 2019
Latest jobs of this Company
Other jobs of this Category