Category
: NGO/Development
Application deadline has been passed!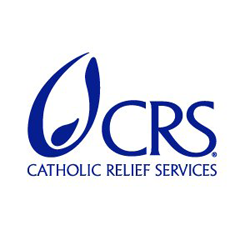 Operations Manager
Catholic Relief Services (CRS)
Job Summary
Experience
: At least 5 year(s)
Salary Range
: Not mentioned
Job Context
On behalf of Catholic Relief Services (CRS) (www.crs.org) Caritas Bangladesh is seeking a qualified professional as a full-time consultant for the position of Operation Manager. Catholic Relief Services (CRS) is a US-based relief and development agency working in nearly 100 countries/territories to alleviate poverty and suffering. In Bangladesh, CRS supports vulnerable people through partner organization, Caritas Bangladesh.
Reports To: Country Manager, CRS Bangladesh
Country/Location: Bangladesh/Dhaka
Terms of Reference Summary:
The key purpose of this position is to manage and/or coordinate the majority of the following operational functions -Human Resources (HR), Logistics, Procurement, Administration, Fleet, Security and Safety, Information and Communication Technology (ICT) and Audit - in support of the Catholic Relief Services` (CRS) mission to serve the poor and vulnerable. The Operation Manager (OM) ensures that programs are supported to effectively meet articulated needs, manage risk, and increase efficiency. The OM ensures that the country program has the necessary corresponding systems in place and that applicable CRS and donor policies are consistently applied. The OM will also support and oversee activities to strengthen the capacities of partners in these functions. The OM is a member of the senior management team and plays a key role in all senior management decisions and initiatives and ensures CRS/Bangladesh`s adherence to CRS`MQ processes. You will promote stewardship of resources, help ensure principled compliance, proactively identify risk issues, and under supervision lead operational improvements.
Key Working Relationships:
Supervisory: The OM will supervise a team of 2 (Finance & Admin) and will provide support to the larger CRS team. The supervisory responsibilities are expected to increase in the near future.
Internal: Bangladesh Country Manager, CRS sub-regional Country Representative, CRS Asia DRD/MQ, other country programs` HR/Admin staff; CRS HQ Human Resources, MQ and Security staff as necessary
External: Relevant Ministries and government agencies, partners, other CRS/Asia programs as needed, INGO HR and Admin staff, NGO Platforms, Forums as needed, consultants as needed.
Agency-wide Competencies (for all CRS Staff):
These are rooted in the mission, values, and guiding principles of CRS and used by each staff member to fulfill his or her responsibilities and achieve the desired results.
Trusting Relationships
Professional Growth
Partnership
Accountability
This is a fulltime consultancy and would be renewed each year subject to satisfactory performance of the incumbents and continuity of the Project.
Job Description / Responsibility
Manage or coordinate operations functions - systems, processes and staffing - that meet CRS' standards, donor requirements, and local regulations and support high-quality programming. Collaborate with programming leads to ensure appropriate project expenditures in line with financial plans and proper stewardship of material sources.
Manage and support all leases, employment contracts, service contracts, partner agreements, and other relevant contracts/agreements to ensure compliance with CRS policies and local laws/regulations.
Coordinate and monitor day-to-day operations to ensure support services are delivered with high-quality in an efficient manner. Identify and help address challenges that affect the proper stewardship and optimal utilization of program assets and resources (financial, human, and material).
Serve as the security focal point for the country program. Proactively manage security and mitigate security risks. Ensure compliance with CRS policies on security including those that require a Field Security Plan, briefings for visitors, development of and adherence to security protocols. Ensure monitoring of the security situation in the country generally and in CRS operational areas in particular, and communication of appropriate messages to staff. Assume direct responsibility for liaising with relevant international security officials (such as the UN Office for Safety and Security) and local authorities to address security incidents as they arise.
Effectively manage talent and supervise. Manage team dynamics and staff well-being. Provide coaching, strategically tailor individual development plans, and complete performance management for direct reports. Monitor and assess performance to ensure adequate capacity for successful support of high quality programming.
Provide guidance of internal processes for approving expenses, monitoring spending, and making budget adjustments in line with operational and programmatic needs and with donor requirements.
Contribute to effective staffing of CP needs and adherence to HR systems, policies and practices that support a high-performance culture, staff development and retention. Help assure quality personnel administration and a work environment that truly reflects the agency's guiding principles.
Coordinate compliance with agency and donor requirements and local laws and regulations through periodic systems checks, review and assessment of operations policies and procedures. Coordinate response to issues that emerge from internal and external audits and provide guidance to implement improvements.
Support the Country Management team, in setting up new office, systems and policies and procedures, in the event of a registration.
Ensure compliance with local taxation and NGO registration laws, including developing necessary plans and approaches to comply and advising the Country Management.
Help maintain the proper conditions for learning - a safe environment for the sharing of ideas, solutions, and difficulties and the capacity to detect, analyze and respond quickly to small deficiencies. Identify capacity strengthening needs and provide guidance for project teams and partners, which includes cross-departmental learning.
Work in close coordination with local partners and provide support, as needed, directly to partners to strengthen capacity and achieve agreed upon goals.
Educational Requirements
Bachelor's Degree in Business Administration, Finance, Accounting, HR or other relevant field. Masters preferred.
Experience Requirements
At least 5 year(s)
Job Requirements
Minimum of 5 years work experience in finance, human resources, logistics, or administration officer/support level position with progressive responsibilities.
Additional education may substitute for some experience; additional experience may substitute for some education.
Management experience a plus. Experience with an NGO preferred.
Understanding of financial systems, including budgeting and budget/expense analysis experience preferred. Knowledge of SunSystems and Vision accounting software or similar financial reporting software a plus.
Knowledge of multiple public donors' regulations, including USAID, a plus.
Staff management experience and abilities that are conducive to a learning environment a preferred.
Proficient in MS Office package (Excel, Word, PowerPoint, Visio), Web Conferencing Applications, and information and budget management systems.
Personal Skills:
Good strategic, analytical, systems thinking, and problem-solving skills and ability to make sound judgment and decisions. Ability to good planning, coordination, prioritization and time management.
Good relations management abilities. Ability to work collaboratively
Ethical conduct in accordance with recognized professional and organizational codes of ethics
Proactive, resourceful, solutions-oriented and results-oriented
Required Language: Proficiency in Bangla
Desired Foreign Language: English
Travel Required (include percentage of required travel, if applicable): 30% travel will be needed. The OM will be required to travel to Cox's Bazar, Monpura, Barisal, Dinajpur and Chittagong Hill Tract areas at a minimum, other areas may be added as needed. Travel in these areas can be physically demanding.
Gender:
Both
Age:
Any
Salary Range
Not mentioned
Application deadline has been passed!
Other jobs of this Category