Category
: NGO/Development
Application deadline has been passed!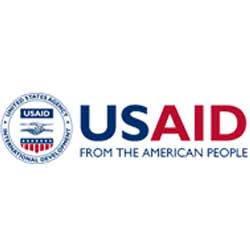 Global Health Security Specialist, FSN - 11
USAID Bangladesh
Job Summary
Experience
: At least 5 year(s)
Salary Range
: Not mentioned
Job Context
The Global Health Security (GHS) Specialist will ensure a well-coordinated and effective delivery of technical and program support across the Global Health Security (GHS) portfolio in Bangladesh, which includes the Global Health Security Agenda (GHSA) and USAID`s Emerging Pandemic Threats 2 (EPT2) program. The Specialist will be responsible for coordinating a multi-sectoral, complex portfolio, providing leadership and technical support to the full range of GHS investments as they relate to Bangladesh. The incumbent will serve as a technical advisor to the USAID Mission in Bangladesh and will be responsible for working closely with the regional and Washington-based colleagues to ensure coordination of GHS activities and mandated reporting.
The GHS Specialist will lead USAID`s programs in these areas and provide technical expertise in managing and coordinating activities associated with the GHS portfolio as it relates to human and animal health and the environment and within the broader US Government response in Bangladesh.
The Specialist serves as a core member of approximately a 28-person Office of Population, Health, Nutrition and Education (OPHNE) team. S/he operates within the Health System Strengthening (HSS) Pillar of the office.
S/he reports directly to the head of the HSS Pillar, and will work closely with the Infectious Disease Advisor, who leads activities involving other infectious diseases such as tuberculosis. S/he will ensure that the Mission`s planning and response to GHSA and EPT2 is carried out in accordance with Agency and State Department directives.
Job Description / Responsibility
The GHS Specialist will lead USAID engagement, project management, and oversight for the Global Health Security portfolio for the Mission by providing leadership, strategic planning, policy and technical guidance, and financial management. The incumbent serves as Activity Manager for GHS projects. The GHS Specialist ensures the effective and efficient management of program related activities in Bangladesh. The GHS Specialist directs the development of detailed annual work plans for these programs, and oversees implementation of activities, and monitors results/outcomes of the projects.
Duties include:
Support program planning, implementation, monitoring, coordination, and reporting across all activities of the Emerging Pandemic Threats 2 (EPT2) Program and Global Health Security Agenda (GHSA) in Bangladesh.
Develop and maintain relationships with relevant ministries and departments in Bangladesh including the Ministry of Fisheries and Livestock, the Ministry of Health and Family Welfare, the Department of Livestock Services, the
Bangladesh Livestock Research Institution, and Ministry of Forestry to ensure that programs maximally benefit the country.
Provide technical leadership to USAID/Bangladesh on developing work plans and coordinate activities among EPT2 partners and among USG and other donor-funded activities, and monitor progress.
Provide leadership in strategic planning and operations in order to strengthen and expand partnerships for supporting GHS related work and inform policy discussions in country.
Identify and advocate for innovations, best practices, reforms to remedy challenges or systems barriers to strengthen national capacity to better prepare for and respond to future emerging disease threats.
Contribute to the advancement of his/her specific technical field. S/he should be (or strive to become) a recognized subject matter expert in his/her field.
2. Reporting and Coordination
The GHS Specialist will monitor implementation progress and manages reporting systems, identifying specific information required from specific activities and compiling it in response to Mission and USAID/Washington information needs.
Duties include:
Liaise between the USAID/Bangladesh Mission and RDMA/Thailand as well as USAID/Washington.
Liaise between the Bangladesh and USAID Washington to:
Report on EPT2 activities in the region to USAID Emerging Threats Division (Specifically the Agreement Officer Representatives for each of the EPT2 projects)
Prepare USAID portion of GHSA interagency semi-annual reports and coordinate with interagency team in country to submit.
Report on EPT2 guidance from USAID Washington to the interagency GHSA team at the Mission. Provide technical assistance and support to country and regional-level activities and initiatives.
3. Embassy/Host Country Network/Liaising
The GHS Specialist will ensure coordination and integration of USAID/Bangladesh's GHS portfolio with other health and other relevant USAID/Bangladesh programs, USG agency programs, Bangladeshi disease control programs, other bilateral and multilateral donor programs, and USAID/Washington and regional/global programs. Duties include:
Ensure integration of EPT2 activities within the broader USG portfolio.
Build on investments in the region and coordinate across the USG agencies in Bangladesh including Center for Disease Control (CDC), Department of State and Department of Defense and identify areas of convergence across the USAID/Bangladesh portfolio to maximize efforts in detecting and controlling emerging infectious disease threats.
Participate as a leading member of the interagency GHSA Technical Working Group representing the needs and interests of USAID/Bangladesh in collaboration with the CDC, Department of State, Department of Defense and USAID's Feed the Future Initiative etc.
During disease outbreak situations in which USG agencies are asked to participate, ensure that USAID EPT2 assets are tightly coordinated with other USG efforts in supporting the national government.
Coordination of EPT2 partners and other key stakeholders in country and region
Establish and maintain a coordination network among partners and donors in the region whose activities are related to EPT2 activities.
Use the coordination network to facilitate the EPT2 implementing partners in successful completion of work plan activities
With stakeholder governments, create a coordination document for EPT2 projects in the region and non ­ presence countries to determine how best they will work together to create a successful EPT2 program in region.
4. Analysis/Assessment/Research
The GHS Specialist will ensure that current information and data is available on implementation status, issues and objective achievement. Duties include:
Collect routine (monthly, quarterly, or annual) programmatic data for analysis and discussion.
Track the collection of performance data with a focus on emerging or zoonotic infectious diseases and other animal health related activities to inform programming and reporting.
Analyze animal health data for disease trends, track emerging and zoonotic and animal health diseases, operations, and research activities.
Visit field sites including laboratories, field and sampling sites, and One Health committees and training to monitor/inspect for the quality of activities.
Represent USAID at national and regional conference and workshops related to emerging and zoonotic infectious diseases, animal health issues, or GHSA.
C. SUPERVISORY RELATIONSHIP
The Global Health Security Specialist reports directly to the HSS Pillar Lead and as needed to the OPHNE Deputy Director. In collaboration with the incumbent, the immediate supervisor will:
establish annual work objectives and performance measures;
review work outputs and accomplishments to ensure compliance with Agency policies;
provide regular feedback to incumbent throughout the Performance Evaluation Period;
prepare the annual Evaluation Report as/when required; and
obtain input from the appropriate USAID/Bangladesh technical offices and team members.
As the incumbent is expected to work with a high degree of independence, he/she must be able to establish priorities, adhere to and meet established deadlines, and perform responsibilities and duties with minimal guidance and little or no follow-up. The incumbent must be pro-active and be self-motivated and directed. The incumbent must actively initiate constructive and innovative solutions to problems and keeps his/her supervisor informed of status
D. SUPERVISORY CONTROLS
Formal supervision of other Mission staff is not contemplated.
Educational Requirements
Master of Science (MSc) in Public Health, animal health
Experience Requirements
At least 5 year(s)
Job Requirements
N/A
Gender:
Both
Age:
Any
Salary Range
Not mentioned
Other Benefits
Tk. 2684098 - 4756295 (Yearly)
T/A, Mobile bill, Tour allowance, Medical allowance, Provident fund, Weekly 2 holidays, Insurance, Gratuity
Festival Bonus: 2(Yearly)
Application deadline has been passed!
Company Information
US Embassy, Baridhara, Dhaka
The largest US agency in the US Embassy, Dhaka, Bangladesh.
www.usaid.gov/bd
Other jobs of this Category