Category
: NGO/Development
Application deadline has been passed!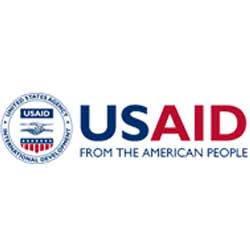 Development Program Specialist (Budget), FSN - 11
USAID Bangladesh
Job Summary
Experience
: At least 5 year(s)
Salary Range
: Not mentioned
Job Context
The Development Program Specialist (Budget) is expected to provide a broad range of budget implementation, management, and analytical services to the Mission. S/he is involved in all aspects of the Unit`s activities ranging from specific duties related to the management of the Mission`s program budget to more general responsibilities. S/he has a wide range of responsibilities that fall under 4 major areas: 1) Program Budget Formulation and Implementation; 2) Donor Relations; 3) Global Development Alliance and 4) Development Credit Authority coordination. The incumbent exercises a significant level of independent work. In addition, the incumbent is responsible for coordinating Agency planning and reporting efforts, such as the Operational Plan (OP) and Mission Resource Request (MRR). This will require collaborative effort with key counterparts in other US Government (USG) agencies.
The incumbent also facilitates USAID transparency initiatives by leading the process to report correct data to partner country government organizations and the public. The incumbent has a broad understanding of all activities undertaken by USAID/Bangladesh and is familiar with USG and Agency policies and procedures, particularly as they relate to U.S. development assistance for Bangladesh. The incumbent is supervised by the lead for the budget team. As the position involves significant coordination both externally and across the mission, the incumbent will work closely with the Program Office management and the Front Office.
Job Description / Responsibility
The incumbent serves as the Program Office's principal budget analyst and information officer and is responsible for the development of a range of budget analysis tools to assist Mission staff at all levels in decision making. S/he tracks and reports on the Mission's historical funding trends and assists in developing the Mission Strategy.
S/he is familiar with a broad range of key sources of information for Agency policies and procedures, and is able to guide the Mission's technical staff in the implementation of their budgeting and financial management responsibilities. S/he serves as an important resource person on matters related to the Agency's budget cycle and pertinent USAID regulations and Mission reporting requirements. S/he assists in the Mission's annual budget planning process to ensure that US foreign assistance resources are appropriately allocated to development activities, taking into account priorities established by the GOB and US in an on-going dialogue.
S/he is able to conduct research and provide analyses on a range of technical issues related to program implementation, including but not limited to: pre-obligation requirements, country and assistance checklists, fund directives and earmarks, forward-funding regulations, limitations set forth in the annual appropriations bill, separate notification requirements and Congressional Notification format and submissions, USAID's internal policies and procedures as outline in the Automated Directive System (ADS), funds control requirements and program policies and procedures to the Senior Management Team and technical team members.
The incumbent is responsible for maintaining the Mission's budget information systems, tracking Mission program budget requests and allowances, obligations, and providing budget analysis reports in conjunction with Office of Financial Management personnel. The incumbent will also support the Program Office's Mission pipeline management and oversight responsibilities by providing analyses and proposing appropriate management actions to senior staff.
In addition, the incumbent may provide Program Office backstop services to one of the technical teams as an alternate. This entails advising the technical team of Program Office requirements for project designs, monitoring and evaluation plans, pre-obligation checklists and other reporting, budgeting and planning processes. This also involves updating the Program Office on technical team efforts and bringing in additional expertise when needed.
2. Global Development Alliance (GOA) and Development Credit Authority (DCA) Point of Contact
The incumbent serves as the Mission's focal point on public-private partnerships and leads efforts to leverage development resources with external partners. The incumbent explores innovative and alternate funding ventures, including public-private partnerships, joint activities with multilateral banks, support to private sector endeavors and similar activities. S/he will work closely with the technical teams, particularly the Economic Growth team, to identify partnership opportunities. The incumbent will also proactively seek out relationships with potential partners and work with them to develop concepts that will leverage private sector resources in support of Mission goals. S/he will serve as the liaison with the Regional Global Development Advisor and the USAID/Washington Office of Innovation and Development Alliances.
S/he serves as the primary DCA representative for the mission. The incumbent will liaise with the USAID/Washington office for DCA to organize DCA assessment team and contribute to negotiations with local banks and other private financial institutions on credit guarantee agreements to encourage banks to lend capital to creditworthy but underserved sectors. S/he will also work closely with each of the technical teams to incorporate DCA into existing or new projects as feasible.
The incumbent will proactively identify gaps and opportunities for DCAs both outside and within the mission. Once DCAs are in place, s/he will monitor and evaluate progress along with the designated AOR/COR. The role will also include budgeting, planning and reporting of all DCA activities. S/he may also serve as the AOR/COR for a stand-alone DCA project, if designed.
3. Donor Relations
The incumbent helps represent the Mission on donor coordination to facilitate the Mission's engagement and ability to influence donor policy issues and enhance aid effectiveness. To fulfill his/her responsibilities, the incumbent regularly assists the Mission Director and other senior USAID staff in meetings with high level representatives from international organizations and other donor agencies. S/he assists in consultations and negotiations on the Mission's participation in donor strategy documents. S/he is expected to provide insight into and advice on other donor processes and political relationships to inform decision making with regard to USAID's assistance strategy. S/he advises the Mission Director and the Program Office Director on relations between donors, providing critical insight into the operation of the Local Consultation Group and conducting preparatory and follow-up work to facilitate USAID's effective participation in this forum. The incumbent is responsible for coordinating and facilitating actions related to donor coordination and aid effectiveness between technical offices, the Program Office, the Mission Director and USAID/Washington and other donors.
C. SUPERVISORY RELATIONSHIP
Must be able to work with minimal supervision. Works independently and receives direct supervision from the Budget Team Lead. Performance is evaluated annually on basis of established work objectives and performance measures.
Educational Requirements
Master of Business Administration (MBA) in Finance, accounting, economics
Experience Requirements
At least 5 year(s)
Job Requirements
N/A
Gender:
Both
Age:
Any
Salary Range
Not mentioned
Other Benefits
T/A, Mobile bill, Tour allowance, Medical allowance, Provident fund, Weekly 2 holidays, Insurance, Gratuity
Festival Bonus: 2(Yearly)
Tk. 2684098 - 4756295 (Yearly)
Application deadline has been passed!
Company Information
US Embassy, Baridhara, Dhaka
The largest US agency in the US Embassy, Dhaka, Bangladesh.
www.usaid.gov/bd
Other jobs of this Category