Category
: NGO/Development
Application deadline has been passed!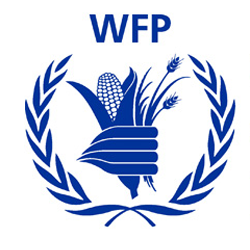 Programme Assistant (Livelihoods/Skills, Cox's Bazar)
United Nations World Food Programme (WFP)
Job Summary
Experience
: Not mandatory
Job Location
: Cox's Bazar
Job Context
JOB PURPOSE: Support the implementation of its projects including organizing range of trainings and other empowerment, livelihoods related activities for the Forcibly Displaced Rohingyas and Host population.
Contract Type : Service Contract
Contract Duration : 12 months
Nationality : Bangladeshi only
Job Description / Responsibility
Support for the effective and timely implementation of WFP's livelihoods/skills-development assistance in Ukhiya and Teknaf
Assist in planning, designing the trainings module together with the partner.
Assist in the projects monitoring and control
Assist to maintain good relationship with all relevant partners and stakeholders, including concerned government authorities.
Assist to liaise with partners and internal counterparts to gather feedback and comments to support programme reviews and improve services.
Collect and summarise data, collaborating with implementing partners where required, conduct analysis and prepare reports in order to support programme reviews and informative decision-making.
Work closely with beneficiaries (especially women and adolescents) to monitor programs and understand the context of WFP assistance
Assist in preparing detailed monitoring plans, casestudies, qualitative and quantitative reports, including recommended follow-up actions to ensure program goals are achieved, share with cooperating partners and WFP and ensure follow-up actions are completed on a timely basis;
Ensure the visibility of WFP in the coverage areas.
Any other tasks as assigned by the Team leader, or by Head of the Unit.
4Ps CORE ORGANISATIONAL CAPABILITIES
Purpose:
Understand and communicate the Strategic Objectives: Helps teammates articulate WFP's Strategic Objectives.
Be a force for positive change: Suggests potential improvements to team's work processes to supervisor.
Make the mission inspiring to our team: Explains the impact of WFP activities in beneficiary communities to teammates.
Make our mission visible in everyday actions: Articulates how own unit's responsibilities will serve WFP's mission.
People:
Look for ways to strengthen people's skills: Trains junior teammates on new skills and capabilities.
Create an inclusive culture: Seeks opportunities to work with people from different backgrounds.
Be a coach & provide constructive feedback: Serves as a peer coach for colleagues in same area of work.
Create an "I will"/"We will" spirit: Tracks progress toward goals and shares this information on a regular basis with supervisor.
Performance:
Encourage innovation & creative solutions: Explores ways to consistently be more efficient and accurate in own areas of work and shares new methods of work with colleagues.
Focus on getting results: Focuses on getting results and tracks trends in completion rates for own tasks to identify opportunities for efficiency.
Make commitments and make good on commitments: Takes responsibility for own tasks and notifies supervisor as soon as possible of potential delays in meeting deadlines or commitments.
Be Decisive: Independently decides what action to take when faced with critical choices in the workplace or in dangerous situations in the field.
Partnership:
Connect and share across WFP units: Suggests opportunities for partnering with other units to supervisor.
Build strong external partnerships: Identifies opportunities to work with colleagues and partners in the field towards common goals.
Be politically agile & adaptable: Develops an understanding of the value of WFP's teams and external partners in fulfilling team's goals and objectives.
Be clear about the value WFP brings to partnerships: Aligns own activities with supervisor's priorities to fulfill internal and external partner needs.
Educational Requirements
Graduation in relevant functional area.
Experience Requirements
Not mandatory
Job Requirements
FUNCTIONAL CAPABILITIES:
Capability Name : Description of the behaviour expected for the proficiency level
Programme Lifecycle & Food Assistance : Can facilitate implementation of food assistance programmes under guidance using basic understanding of principles and good practices of programme design, implementation and monitoring.
Transfer Modalities (Food, Cash, Vouchers) : Demonstrates ability to facilitate, under guidance, food assistance programme implementation that deploys full range of transfer modalities with an understanding of basic principles guiding modality selection and implementation.
Knowledge of Specialized Areas : Understands basic technical concepts and data andtheir relevance to food assistance programmes.
Emergency Programming: Displays capacity to provide inputs into the development, implementation and realignment of high quality emergency programmes.
Strategic Policy Engagement w/Govt : Understands and applies basic principles of engagement with government counterparts at the national or local level.
Language: Excellent written and oral/communications skills in both English and Bangla. Fluency in Chittagonian language highly preferred.
Knowledge & Skills: Computer skills. Understanding of M&E, reporting, accountability will be required
OTHER SPECIFIC JOB REQUIREMENTS:
Familiarity with conducting/designing skills-development trainings, livelihoods support, women's empowerment.
Familiarity with the special context of Cox's Bazar.
Gender:
Both
Age:
Any
Application deadline has been passed!
Other jobs of this Category