Category : NGO/Development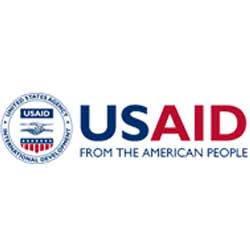 Geospatial Information Analyst
USAID Bangladesh
Job Summary
Experience
: At least 5 year(s)
Salary Range
: Not mentioned
Job Context
The Geospatial Information Analyst will play a key role in the USAID/Bangladesh Program Office and work closely with the Mission GIS Specialist, Economist, Monitoring and Evaluation staff, Technical Offices, Project Leads, and Development Objective teams. The Geospatial Information Analyst will conduct data analytics using geospatial technologies to inform development programming across the sectors in which USAID works with a specific emphasis on strategic planning, program design, and monitoring, evaluation, & learning. The incumbent will analyze data and generate data visualization products, including interactive maps and dynamic visualizations, to communicate analytical findings to internal USAID decision-makers and external audiences. The incumbent will also assist in building the capacity of USAID/Bangladesh to use geospatial data, analysis, and visualization products, to better support the goal of data-driven decision making.
Job Description / Responsibility
Technical Team/Program Office Support (40%)
Work closely with the technical teams for integrating geospatial information and data analyses into strategic planning, program design, and monitoring, evaluation, & learning (MEL)
Assist in incorporating geospatial analysis, spatial and statistical analysis, and visualization to help set goals, objectives, targets, anticipated results and present this information in compelling visuals for preparation of Country Development Cooperation Strategies (CDCS's), Project Appraisal Documents (PADs), and Scopes of Work (SoWs).
Attend technical office meetings and program office meetings to identify data needs and deliverables, identify sourcing strategies, and provide high quality, functional geographic products and analyses to support their projects.
nsure acquisition of database of geospatial data, including retrieval of historic geospatial data previously funded by USAID.
Demonstrate a high level of initiative to identify new ways to support technical offices through the use of spatial and non-spatial analysis.
Work closely with the design team and MEL team to ensure evidence-based programming using GIS tool.
Ensure on-demand geographic analysis and visualization products from technical teams and the mission to inform development programming decisions.
Provide technical assistance to ongoing Mission programming, introducing and supporting policies and processes that enable incorporation of data-informed decision making and analytical capacity in the Mission's portfolio.
Data Analysis and Mapping (40%)
Work closely with Mission staff across teams and across sectors to review and identify optimal entry points for digital tools and analytical support.
Conduct relevant spatial and non-spatial analyses on demand from technical offices and from the mission.
Acquire, validate, and manage a database of geospatial data and maps including retrieval of historic geospatial data previously funded by USAID.
Assist in facilitating discussion among key offices within the USAID Mission and identify the needs of each technical office to define a vision and plan for integrating geospatial information and analyses into program activities.
Educational Requirements
Bachelor of Science (BSc) in geography, urban and regional planning, statistics, economics, computer science, engineering, math, or other relevant discipline is required
Experience Requirements
At least 5 year(s)
Job Requirements
A minimum of five (5) years of professional-level experience in spatial and non-spatial data management, analysis, and cartographic production; performance monitoring and evaluation; and/or the analysis and interpretation of large amounts of data is required. Experience working in international development.
Gender:
Both
Age:
Any
Salary Range
Not mentioned
Other Benefits
Mobile bill, Tour allowance, Medical allowance, Provident fund, Weekly 2 holidays, Insurance, Gratuity
Festival Bonus: 2(Yearly)
Apply Instructions
For a complete job description, required qualifications and detailed information on how to apply please visit USAID/Bangladesh website: http://www.usaid.gov/bangladesh/work-with-us/careers
Application Deadline : Jul 31, 2018
Company Information
US Embassy, Baridhara, Dhaka
The largest US agency in the US Embassy, Dhaka, Bangladesh.
www.usaid.gov/bd
Latest jobs of this Company
Other jobs of this Category