Category : NGO/Development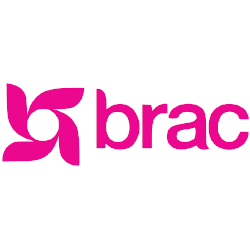 Assistant Manager, Rice Research (BRAC Seed and Agro Enterprise)
BRAC Enterprises
Job Summary
Experience
: At least 3 year(s)
Job Location
: Anywhere in Bangladesh
Salary Range
: Negotiable
Job Context
BRAC Seed and Agro Enterprise, a flourishing wings of BRAC Enterprises. It focuses on supplying quality agricultural inputs, appropriate production and post-harvest technologies to enhance production and reduce post-harvest losses to optimise the profit of poor and marginal farmers.To enhance our services, we are looking for energetic, self-motivated, creative and proactive candidate for the following positions
Job Description / Responsibility
Prepare target oriented research plan and execute through Junior Sector Specialist rice research
Assists Deputy manager to prepare yearly budget based on target for research activities.
To manage different breeding nurseries and make several crosses among the pure lines & identify desirable parents.
Collection of diverse germplasm from local sources.
Screening exotic desirable rice variety considering high yield potential, shorter duration and suitable grain quality etc according to consumer's demand.
Conducting all yield trial (Observational Yield Trial, Advance Yield Trial, Multi Location Trial etc) of our own develop lines for final selection according to consumers' demand.
Maintenance of genetic purity of research materials, parent lines and take steps for proper preservation.
Improve parental lines with desirable characteristics according to desired characters
Multiply parental lines according to target and conducting Grow out Test (GOT) for determining the varietal admixture and genetic purity of produced seed.
Staff development through practical field orientation, personal discussion. Cross checking of data collection sheet and quarterly examination and reporting.
Data collection of different ongoing research activities directly & also analyze all data & share with supervisor and conservation.
Ensure the safety of team members from any harm, abuse, neglect, harassment and exploitation to achieve the programmer's goals on safeguarding implementation. Act as a key source of support, guidance and expertise on safeguarding for establishing a safe working environment.
Practice, promote and endorse the issues of safeguarding policy among team members and ensure the implementation of safeguarding standards in every course of action.
Educational Requirements
The candidate should have MS/ MSc in in Genetics & Plant Breeding with minimum GPA or CGPA 2.50 or 2nd division/ class or equivalent result in all academic examinations from any approved institution
Experience Requirements
At least 3 year(s)
Job Requirements
Age at most 33 years
Age and education will be relaxed for experienced candidates
Gender:
Both
Age:
At most 33 year(s)
Job Location
Anywhere in Bangladesh
Other Benefits
Festival Bonus: 2
Health & Life Insurance Benefit, Festival Bonuses, Contributory Provident Fund, Gratuity and Others.
Apply Instructions
If you feel that you are the right match for the above mentioned position, please send your detailed resume and a cover letter justifying your qualification for the applied position to BRAC Human Resource Division, BRAC Centre (5th floor), 75 Mohakhali, Dhaka-1212 on or before December 14, 2019. Please mention the name of the position and EN - 1381119 on top of the cover letter and the envelope. Internal candidates are requested to apply through proper channel.
In case of ex-BRAC staff, PIN should be mentioned in CV. Only short listed candidates will be contacted.
BRAC is an equal opportunity employer
Application Deadline : Dec 14, 2019
Company Information
BRAC Centre, 75 Mohakhali, Dhaka 1212
BRAC Enterprises, the social enterprise and investment division of BRAC were initiated as intervention to serve a need or create market access for the marginal producers. BRAC Enterprises strives to strike the right balance between financial surplus and social returns in order to achieve the targeted double/ triple bottom lines. By operating as a surplus generating enterprises that aims to alleviate poverty through its business operations and supply chain, BRAC succeeds in implementing its vision to serve the society in a profitable manner. Now, these socially profitable enterprises, across crafts, agriculture, livestock, poultry, fisheries, health and retail sector are making a significant contribution to the local economy through the creation of market linkage, entrepreneurs and employment opportunities.
http://www.brac.net/enterprises
Other jobs of this Category