Category
: NGO/Development
Application deadline has been passed!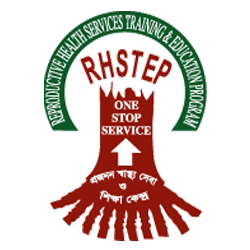 Logistic & Supply Officer
Reproductive Health Services Training and Education Program (RHSTEP)
Job Summary
Experience
: At least 5 year(s)
Job Context
RHSTEP is the implementing partner of Ipas Bangladesh in EHD (Essential Healthcare for the Disadvantaged in Bangladesh) project which is a consortium led health project funded by DFID for 3.5 years (July 2019-December 2022). Concern Worldwide will led this project in order to increase access to quality essential healthcare for the disadvantaged, including people with disabilities, through innovative approaches and covering around 2.6 million people in urban and rural areas in the underserved, remote coastal areas in the Khulna and Barishal Divisions of Bangladesh.
Project Manager for EHD project of RHSTEP is mainly responsible for ensuring the execution of capacity building and skill retention activities for the health service providers maintaining the standards, protocols and guidelines in SRMNCH components in EHD project areas. S/he will also ensure service quality improvement and local resource generation by engaging quality improvement and facility management committees including local government bodies.
Duty Station: Ipas Bangladesh Office, New DOHS, Mohakhali, Dhaka
Job Description / Responsibility
Position Purpose
Logistic and Supply Officer is responsible for ensuring logistics and commodities supply to project supported facilities. The position will also work closely with DGHS and DGFP at national, district and upazila level for smooth supply of logistics and commodities to service delivery points.
Primary Responsibilities
Procurement and Supply Management :
Ensure that all procurement as per procurement procedure of donor and organization policy;
Procurement processing and follow up of the approved PSR (purchase and service request) for program activities;
Responsible for sourcing of products, timely collection of quotations as per the approved for goods and services and performing purchase transactions;
Performance of transparent transactions, purchasing and delivery of goods and services within prior agreed lead times and ensures that all purchases are properly documented;
Establish Framework Agreement Contracts (FWA) to facilitate and expedite procurement processes
Collects Supplier Quotations (SQ) as per the Procurement Guideline Thresholds then forwards them to the supervisor; reports any difficulties (sourcing, stock outs, unavailability) immediately to the supervisor and consults the applicant when needed;
Prepares Summary Bid Analysis (SBA) for purchases through quotes;
Prepares Supplier Purchase Order (SPOs) and service contracts when needed;
Arranges transportation of procured items from suppliers to the office/warehouse, as necessary;
Ensures that purchased items and services meet the stated quality and quantity requirements and ensures delivery to the identified location;
Receives/collects invoices, arranges cash/cheques with the Finance Department and makes payments when required;
Makes sure that the requesting person has received the items, against signature of the internal delivery note.
Settles all payments and/or cash advances on a daily basis.
Identify and Negotiate with Suppliers :
Interact with the suppliers on a regular basis
Develop a network of reliable suppliers (continually look for new and better suppliers)
Ensure a continuous market assessment to increase the number of sources
Keep informed of the evolution of the market and of the offers of the suppliers
Track the status of any orders
Documentation and Archive :
Ensures the full validation of the purchase forms by the appropriate persons at the field and Head Quarter (HQ) level;
Ensures accurate and complete hard copy files and electronic filing (SCAN) archives of procurement packages with ALL supporting documentation.
Ensure the data security (Backup of computer data has been taken followed by routine)
Market Assessment and Identification of Preferred Suppliers :
Conducting market assessments upon the direction provided by the Manager or Supply Manager; collection of information about suppliers and market conditions and reporting supplier details, product lists and price lists to the Manager or Supply Manager.
Prepare a supplier/catalogue database and maintain it up to date.
Conduct a market surveys on a regular basis.
Supervise the updating of the price catalogue.
Logistic (Store/warehouse)
Oversee stock management, data and tracking systems in accordance with organizational tools and standard procedures.
Ensure that accurate and complete accounting, reporting and internal control systems are functioning and that all relevant records are properly maintained.
Ensure that standard systems are properly maintained at warehouses.
Promote constant motivation among staff to strive for an efficient and effective warehouse administration.
Assess the availability of space and prepare stacking/storage plans prior to programming/contingency commodities arrivals.
Plan, organize and control of warehouse over-all operations.
Carry out regular physical random warehouse checks of commodities and inventory.
Ensure that workplace's health and safety requirements are met and take responsibility for the security of the building and stock.
Prepare all procedures and necessary steps for commodity disposal
Reporting :
Ensures daily updating of PSR MC (purchase and service request monitoring chart);
Ensures weekly distribution of the PSR MC to Logistics, Finance and Program managers;
Maintains an up-to-date Suppliers List and submits the list regularly for revision and endorsement to the Manager, Supply Manager and Logistics Coordinator.
Educational Requirements
Bachelor Degree (Masters preferred) in any subject from any recognized university of Bangladesh. Experience in Supply Chain Management is highly required. 5+ years of relevant experience in development projects; Good management, communication and reporting skills are required with IT skills.
Experience Requirements
At least 5 year(s)
Job Requirements
Reporting to: Project Manager
Proactively seek information for self-development led to provide high quality support.
Gender:
Both
Age:
Any
Other Benefits
T/A, Mobile bill, Tour allowance
Salary Review: Yearly
Festival Bonus: 2
Other benefit as per organization Policy
Application deadline has been passed!
Other jobs of this Category