Category
: NGO/Development
Application deadline has been passed!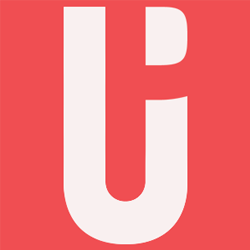 Operations & HR Manager
United Purpose
Job Summary
Experience
: At least 10 year(s)
Salary Range
: Not mentioned
Job Context
Duty Station : UP Country Office, Dhaka
Scope of work : Support to programme operations, HR, Procurement, developing and managing government other stakeholder relationships
Reportable to : Country Director
Overall purpose of this role:
Operations Manager leads the team of admin and logistics, procurement, government relations and compliance of govt and organisational policies and works in close collaboration with Finace and programme teams; Supports programme team across the country with procurement, admin support and logistics in effective implementation of programmes and projects, management of relationships with NGOAB including F6, FD7 and other reporting requirements; be responsible for overseeing the smooth operation and maintenance of the office, Government liaison, managing information/ communication systems, and ensure providing logistical support to all project and programme staff. Oversee the legal issues in any respect.
Effective liaison with Home Ministry, Special Branch, NSI, National Revenue Board, NGOAB, DC office and other relevant ministries for obtaining Expatriates` Tax Certificate, Security Clearance, Work Permit and other necessary project related Approvals and ensure compliance with national laws and statutory requirements.
Ensuring all operations are carried on in an appropriate and cost-effective way
Improving operational management systems, processes and best practices
Providing constant support for smooth running of all projects across the country
Ensuring the organization`s projects implementation including deploying expatriate remain legally compliant
Job Description / Responsibility
Policies /Procedures and legislation:
Ensure all HR, Procurement and Administrative activities are complying the rules and regulation of the organization.
Periodically review and recommend improvements in policies and procedures as required to enhance organizational effectiveness and efficiency of operations..
Provide support to ensure that organizational practices and policies conform to best practice and state laws.
Yearly review/ update/ amendment of HR Manual in consultation with Senior Management.
Oversee Internal Control Systems;
Review systems and processes and improve them on a regular basis.
2. Develop effective coordination and collaboration with GOs & NGOAB
Government relations (NGOAB, Ministry of Immigration and others) :
Develop effective relationship and engagement with high level Immigration authorities and ensure all expatriate staff in country have appropriate work permits and visas and support with extensions if required; support visitors to Bangladesh with VISAs and other travel authorization; Act as primary point of contact for the GoB departments including NGO Affairs Bureau, Immigration, DC Dhaka.
Develop and maintain effective working relationship with high level the government functionaries, ( NGOAB, Immigration, PMO office, and non-government organisations
Liaison with appropriate authority for extension of work permits and visas for all expatriate and local staff currently working with UP, Bangladesh;
Ensure liaison with NGO AB and GoB authorities for approval of projects and ensure compliance of NGOAB policies in all our project implementations.
Ensure all official visitors to the organisation's Dhaka office are treated with courtesy and respect;
Engage with high level government functionaries
3. Human Resource Management:
Support Country director in Human resource planning, job evaluation and grading, review of salary and benefits etc ;Review & update Human Resource Manual for the organization
Ensure equity within the different projects in respect of Grade, Salary & other benefits.
Ensure update Job Descriptionfor each positions inline with the present scope; Ensure recruitment of staff for all projects in accordance with UP HR policy; Ensure that all staffs are properly inducted and equipped at work place.
Maintain individual personal files
Ensure effective implementation of HR, safeguarding and other organisational polices to promote wellbeing of all staff. Act as "Point of Contact" for staffs with queries regarding HR Manual and other relevant Policies and Guidelines
Ensure and implementation of performance management system as per UP-Bangladesh policies and guidelines in a timely manner; Assist Project Managers in concluding Annual Performance Appraisals, one 2one meetings of their staffs within stipulated time. Ensure that staffs are receiving their performance feedbacks in order to take corrective measures and improvements.
Support management of grievances, disciplinary actions, employee grievance and staff counseling
Prepare reports on the organization's HR and administrative issues
Supervision and line management of operations and program support team in Dhaka office; support operations team at field offices;
Safeguarding, Staff Health & Occupational Safety:
Develop localized policy for safeguarding and well being and ensure its effective implementation of Safeguarding Policies; work closely with global safeguarding advisor and country level safeguarding committee; Serve as safeguarding steward and lead its implementation at the country level
Facilitate regular meetings of Country safe guarding committee meetings and ensure regular communications with safeguarding focal for each project to ensure regular flow information on issues arsing from the communities relating to safeguarding.
Ensure compliance with United Purpose's policies and practice with respect to protection of children and vulnerable adults and other relevant policies and procedures;
Support United Purpose and its staff on legal issues, if required,
Ensure Staff Health & Group Term Insurance with appropriate Insurance Company complying appropriate bidding process and other administrative procedures.
Ensure that health and safety regulations are followed as per organizational policy; Ensure occupational Health and Safety measures are implemented across all UP Bangladesh offices.
5. Procurement:
Ensure country office procurement manual is reviewed periodically consistent with procurement policies of UP as well as key donors like EC, USAID, UKAID etc.
Ensure integrity of procurement process and compliance with the procurement policy; Support the operations team in ensuring cost effective procurement and ensure quality standards are met.
Evaluate bids (Technical & Financial) for consultancy works, Prepare MoU/ Contract, and other relevant tasks.
Ensure all sub-contracting/ procurements conforms to organisational systems, policies and procedures as well as relevant donor policies and guidelines so that the risk of ineligible expense is minimized.
Ensure timely purchase of Office Supplies, Print materials and Stationeries, Rent-A- Car, Training Venue, Residential Hotels & Guest houses, Furniture & Fixture, IT equipment etc.
6. Administration and Logistics:
Office Management and maintenance of resources:
Office upkeep and maintenance- cleanily ness, utility services etc; Office shifting/ new office set up, negotiation of rent/ lease agreement for Office / expatriate staff residence;
Ensure legal/ statutory compliance and obligation of United Purpose as per national laws and policies.
Inventory management of equipment / Assets: ensure maintenance of fixed asset registers and other records as required for all assets including IT equipment,furniture; Develop a mechanism for asset disposal; Oversee Inventory management; Ensure all items have their asset ID; ensure fixed asset register is maintained and updated for each project; Take Lead in physical verification of fixed assets and oversee in preparation of Inventory and Asset report accordingly for annual audit purpose.
Information Technology Resources and other equipment: Management and maintenance of IT equipment, Internet connects for effective delivery; manage contract and relationships with service providers; Ensure that money laundering policies are understood by all UP staff
Vehicle management:
Responsible to maintain the systems for the effective management vehicles in relation to a) transport (eg. vehicle registration, logbooks, etc), c) supplies and d) capital assets (eg. managing depreciation, disposal of assets policy, etc);
Ensure proper uses of vehicles; Ensure timely update of vehicle papers like fitness, tax token and insurance; Monitor drivers overtime & tour status for organizational cost effectiveness whether to go for outsourcing vehicles;
Timely vehicle servicing, general maintenance, major and minor repair in a cost effective manner.
Logistic Support to Projects:
Ensure smooth logistics support for meeting, training and day-to-day activities of all projects to ensure effective delivery; Ensure safety and security of supplied/ handed over goods and equipment such as laptops with equipment, camera, projector, stationeries that are stored and delivered.
Ensure cost effectiveness and value for money in all our operations in all projects at the at the country level .
Provide operational support and guidance to Project personnel and partner organizations.
Ensure operational activities of different projects are carried out on time and within a defined budget
Monitor and control expenses according to allotted budget.
Support operational risk and audit process for the purpose of preventive maintenance.
7. Other:
Represent United Purpose in external forums as requested and appropriate.
Any additional tasks assigned by the Country Director that may be within the scope of the position to ensure effective delivery and development of the project;
Educational Requirements
Masters in relevant field from a reputed recognized University.
Experience Requirements
At least 10 year(s)
Job Requirements
At least 10 years' working experience as part of finance/ administration and operations in NGO or Corporate sector;
Experience of leading and managing small team of 5-10 person
Skills & Attributes
Excellent oral and written communication skills both in English and Bangla essential including translation of documents from English to Bangla; including Negotiation and Interpersonal relationships, presentation and public speaking; Strong analytical and report-writing skills;
Demonstrated ability to build purposeful relations ships with diverse stakeholders including key Government bodies, Ministries & NGOAB.
Ability to lead a highly motivated team and promote a culture of collaboration and co-operation
Good command on MS-Office (MS word, Excel, Power Point etc.); Knowledge of Bangla typing will be desirable.
Highly motivated, self -starter, Ability to work independently and in a team; Ability to work a flexible work schedule
Committed to united purpose values on Safeguarding, inclusive development, gender
Gender:
Both
Age:
Any
Salary Range
Not mentioned
Other Benefits
According to UP HR policy, an attractive salary with following admissible fringe benefits will be offered to selected candidate:
Contributory Provident Fund
Gratuity (equivalent to 1 month Gross Salary)
Yearly Bonus (equivalent to 1 month Gross Salary)
Out-patient medical benefit
Health & Group Life Insurance.
Application deadline has been passed!
Other jobs of this Category