Category : NGO/Development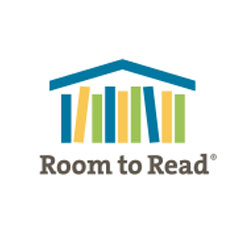 Literacy Facilitator
Room to Read Bangladesh
Job Summary
Experience
: At least 2 year(s)
Job Location
: Cox's Bazar
Salary Range
: Negotiable
Job Context
(Based in Chakaria/Ramu/Teknaf /Pekua under Cox`s Bazar district)
Initially the contract will be for 1 year with possibility of extension
Position Overview: The Literacy Facilitator (LF) is responsible for supporting and coaching teachers and Head teachers to adopt new ways of working with children to increase their literacy skills and habit of reading. This position will report to the Project Officer-Literacy Program.
Job Description / Responsibility
Support the literacy program intervention across assigned project schools, ensure adherence to the program design, and demonstrate solution-oriented approach to challenges encountered in schools;
Closely work with school authorities, communities in creating literate environment in the selected government primary schools, conduct community meetings and events related to RtR program;
Closely work with government primary schools and provide support the school authorities and teachers in adopting RtR program components in their schools including Early Grade Reading Instruction and School Libraries;
Undertake school visits every day, except for days when on official travel, attending Room to read meetings and trainings, or on leave;
Support teacher in the initial set up of the library;
Collaborate with school to support minor improvements to the library space (i.e. painting);
Support logistics of annual delivery of library books, instruction materials and other program materials to schools;
Regularly observe, demonstrate and coach Grade 1 and 2 teachers in delivering the instructional component of Room to Read's Literacy Program;
Support Grade 1 and 2 teachers in effective use of ongoing student tracking assessments to inform instruction and analyze data to inform support for Grade 1 and 2 teachers;
Participate in required trainings and professional development opportunities to understand the Literacy program and how to provide effective coaching support;
Provide support to the schools and communities in organizing literacy events, parent meeting and other community activities and conduct the events as well;
Conduct and/or participate in Room to Read teacher trainings related to the Literacy program;
Regularly consult with Literacy Program Officer to provide feedback on program design and for support in addressing technical challenges
Educational Requirements
Bachelor's Degree in education / social sciences or equivalent
Experience Requirements
At least 2 year(s)
Job Requirements
Minimum 2 years of relevant experience in development projects, preferably in education
Strong written and oral communication skills
Good interpersonal skills and a team player
Ability to travel daily to target schools in agreed district
Gender:
Both
Age:
Any
Other Benefits
Provident Fund
13th Month Bonus
Discretionary Performance Bonus
Gratuity
Health coverage including spouse and children
Insurance
Professional Development opportunities. The most significant benefit is the opportunity to work with one of the fastest growing international organizations, which has sole focus on education & continuously innovating efficient & effective social entrepreneurship
Apply Instructions
Send application & resume (please use your name in naming CV) to Senior Manager - People Operations, Room to Read Bangladesh through email with the applied position's Title in the subject line to [email protected]
Any persuasion attempt will disqualify your candidacy. Only shortlisted candidates will be contacted.
Room to Read is an equal opportunity employer committed to identifying & developing
the skills & leadership of people from diverse backgrounds.
Application Deadline : Nov 18, 2019
Company Information
Dhaka, Bangladesh
Room to Read is a US based international non-profit organization. We envision a world in which all children can pursue a quality education, reach their full potential and contribute to their community and the world. To achieve this goal, we focus on two areas where we believe we can have the greatest impact: literacy and gender equality in education. We work in collaboration with communities and local governments and partner organizations across Asia and Africa to develop literacy skills and a habit of reading among primary school children, and support girls to complete secondary school with the life skills they?ll need to succeed in school and beyond. Room to Read currently work in Bangladesh, Cambodia, India, Laos, Nepal, South Africa, Sri Lanka, Tanzania, Vietnam, and Zambia. To learn more about Room to Read, please visit www.roomtoread.org.
http://www.roomtoread.org.