Category : NGO/Development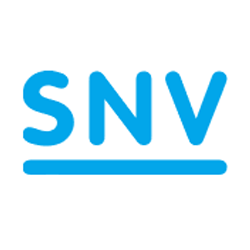 Behaviour Change Communication (BCC) Advisor (National Contract)
SNV Netherlands Development Organisation, Bangladesh
Job Summary
Experience
: At least 5 year(s)
Salary Range
: Not mentioned
Job Context
Purpose of the job:
The Behaviour Change Communication (BCC) Advisor provides strategic advice and leads the Communication and Knowledge Management portfolio of SNV Bangladesh`s RMG Inclusive Business Programs. More specifically, the BCC Advisor establishes and manages the internal-external communications functions within the scope of the project, including planning & management of communication campaigns and high-profile events; media engagement & capacity building; design and dissemination of audio-visual content and BCC materials; and planning and implementation of a robust BCC Strategy to provide practical guidance to the project in the area of communication and knowledge management. The BCC Advisor oversees all electronic and print-based marketing materials, planning news agendas, producing press releases and news reports, liaising with media representatives, and ensuring the project staff are equipped with the necessary information to carry out their jobs effectively. S/he should be fluent in both spoken and written English and Bangla, and possess the tactic to tailor communications for different target audiences. The advisor is expected to maintain and ensure high quality products and services along with ensuring SNV branding policy. S/he also ensures quality of communications activities and materials of project and sector teams. She/he is also responsible for communication with SNV`s Head Office communication team and local external firms/consultants. She/he is expected to have excellent negotiation skills, team working abilities and other media related professions.
This position is based in SNV Bangladesh Dhaka Office, with travel to project field offices as and when required.
Desirable: Work experiences of development sector, communication, and media
Contract Duration: Approximately 2 years with a possibility of extension depending on the budget availability.
Working Hours: Full time (minimum of 40 hours per week)
Job Description / Responsibility
Provide leadership, expertise and support to SNV by overseeing the communication component of the RMG program.
Plan and deliver communication campaigns and high-profile events (i.e. national & international conferences, seminars, and workshops) aimed at boosting the visibility of the project, and increasing engagement with partners and stakeholders.
Engage local media to effectively highlight the project activities and success stories, build capacity of local media to more effectively report on issues related to SRHR rights of garment workers.
Design and develop communication materials (i.e. printed infographics, one-pagers, flyers, newsletter, banner etc.)
Develop the ToR and oversee the conceptualisation and production of audio-visual materials to be delivered by vendors /consultants.
Research and write communication materials to reflect the key messages for distribution to donors, media, stakeholders and partners through a variety of mediums.
Produce blog articles, speech and concept notes.
Develop partnerships/ coalitions/alliances to enhance SNV's credibility and legitimacy as an advocate by promoting its public image and visibility; deliver persuasive, evidence-based and solution-oriented messages to the public, decision-makers, stakeholders and those who influence them.
Support building strong partnerships with national and international non-governmental organizations (NGOs) and national government offices.
Support colleagues to develop and implement communication strategies.
Write and ensure quality of press releases and other forms of internal and external communications.
Arrange press conferences, partners meeting and networking events.
Support and develop communication related materials as required from different projects.
Ensure quality of all SNV Bangladesh communication activities.
Support field coordination and extract cases from the field to develop success stories.
Carry out any other activities related to Behaviour Change Communication as and when prescribed by the SNV management team.
The above list of job responsibilities is not exclusive or exhaustive and the position will be required to undertake any assigned responsibilities assigned by his/her Supervisor as may reasonably be expected within the scope of the position.
Educational Requirements
Bachelors/Masters in Communication, Journalism, Social Science, Development Studies or any other related subject.
Experience Requirements
At least 5 year(s)
Job Requirements
Minimum 5 years' experience in communication as well as media, managing and implementing communication strategies will be preferred.
Proven abilities in designing and implementing communication strategy for development organizations.
An excellent understanding of the media on a regional, national and an international level
Strong lobbying and negotiating skill to work with government and policy makers.
Expertise on all matters relating to marketing, public relations and communications
Ability to visualize complex situations, subjects and projects for different set of audience
Excellent communication skills, both written and verbal.
The ability to act as an effective and efficient team player.
The ability to develop relations with partner organisations, media representatives and other external bodies.
A good knowledge of web and print-based marketing materials.
Excellent negotiation abilities.
Proficiency in necessary IT/design software (In-design, Photoshop, illustrator etc).
Gender:
Both
Age:
Any
Salary Range
Not mentioned
Other Benefits
The total salary package (basic salary + all benefits) will range between BDT 147,178 and BDT 167,825 per month, depending on the selected candidate`s work experience.
Apply Instructions
Female candidates are highly encouraged to apply for this position. If you believe that your credentials meet the outlined profile, we invite you to apply by uploading your CV (not more than 3 pages) and letter of motivation (1 page) and updating information through SmartRecruiters link below by November 17, 2019.

https://smrtr.io/3zNhj

We do not appreciate third-party mediation based on this advertisement. Only short listed candidates will be contacted. Any form of solicitation by phone or other means will be treated as disqualification of the candidate. SNV is an equal employment provider.
Application Deadline : Nov 17, 2019
Latest jobs of this Company
Other jobs of this Category