Category
: NGO/Development
Application deadline has been passed!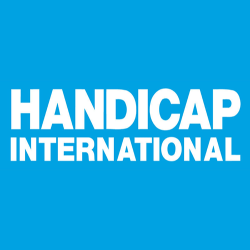 Monitoring, Evaluation, Accountability and Learning (MEAL) Manager
Handicap International (Bangladesh Country Office)
Job Summary
Job Nature
: Full Time, Contractual
Experience
: At least 7 year(s)
Job Location
: Cox's Bazar
Salary Range
: 103,000 - 110,000
Job Context
The Monitoring, Evaluation, Accountability and Learning (MEAL) Manager will assist project teams in Cox`s Bazar in enhancing projects` accountability by implementing the MEAL strategy for each project/specific technical sector, according to HI MEAL frameworks, project monitoring plans, and common outcome indicators, and in line with HI Project Planning, Monitoring and Evaluation Policy.
Type of Contract: Fixed term
Duration of the Contract: 1 year.
Job Description / Responsibility
Responsibility 1: Lead the MEAL unit in HI´s area of intervention in Cox's Bazar
To lead the revision of the monitoring, evaluation, accountability and learning framework of the intervention in collaboration with the project managers;
To revise MEAL systems and processes when needed, by creating/updating tools and procedures in accordance with the project strategy and logical frameworks, and in close collaboration with the project management teams.
Ensure the set up and functioning of a beneficiary feedback and accountability mechanism
To support the project teams with the development of the project management tools (Project Management Box, Beneficiary Pack) and activities planning from an integrated and holistic perspective
To support the deployment of data collection software and HI´s Project Planning, Monitoring and Evaluation policy in the implementation area;
Under the leadership of the Emergency Operations Coordinator, and in close collaboration with the project teams, to ensure the development and the adequacy of the referral system and feedback mechanisms and the associated protocols and standard operating procedures.
Responsibility 2: Implementation of the MEAL plan per project
To keep track of the projects and grants monitoring and evaluation schedules and implementation of monitoring and evaluation procedures;
To ensure a good communication and collaboration with operational teams in order to achieve a sound monitoring of the projects under implementation;
To contribute to the monitoring of the relevancy of the interventions regarding HI's mandate, approaches and the context of intervention;
To lead the definition of methodologies and tools of assessments, surveys and monitoring and evaluation activities of each project, including data collection and analysis tools and methodologies;
To ensure quality, accuracy and confidentiality of data and the serious follow up of available guidelines.
To organize and coordinate activities, including logistic and administrative needs, of the MEAL team;
To lead the reporting of all MEAL surveys, ensuring the collaboration and contributions of the project teams;
To monitor that the data, information, analysis and lessons learnt issued from the activities overseen systematically feed into the project cycle management and propositions of new operations through the organization of regular lessons learned workshops, presentation of the results of the surveys conducted and diffusion of lessons learnt;
To conduct monitoring and evaluation activities and visits;
To ensure the functioning of the feedback mechanisms as per protocols and standards operating procedures developed in the mission;
To oversee and systematically analyse the data from feedback mechanisms in place
Responsibility 3: Proposal development and Reporting
To provide weekly reporting on the activities implemented to the line manager;
To contribute to activity reports and programme follow-up documents (PM Box, SitRep, etc.) as required;
To support the development of proposals and reports, in close collaboration with the sectoral project managers and the Emergency Operations Coordinator, by collecting and analysing quality and accurate data and by keeping an organized archive system of the MEAL activities;
To lead in the preparation of results frameworks, performance monitoring and evaluation plans for new projects including the harmonization/standardization of indicators, data collection methodologies, timelines and tools;
To produce timely and sound MEAL reports including narrative, statistics, data analysis and proper recommendations according to the MEAL;
To provide a mission report and/or handover document at the end of the assignment;
To debrief at HQ at the end of the mission.
To contribute to other necessary reports upon request from line manager.
Responsibility 4: Team Management
To ensure the capacity building of the operational staff and to focus on the personal and professional evolution and development of each member of the team;
To contribute to the development and/or revision of the project staff organigram of the mission and development of job descriptions, as required;
To ensure the appropriate inception and integration of the newly arrived staff;
To define, with each team member, their Individual Action Plan (IAP) and deadline for reaching defined goals;
To support and advise the supervised team within the implementation of their IAP;
To ensure feedback towards the members of team about issues potentially raised by them;
To ensure good communication, coordination and information towards each team member;
To be concerned and aware on the personal and professional evolution and development of each member of the team;
To ensure the capacity building of the project staff;
To ensure conflict resolution (personal and professional) within the team and inform the line-manager about any conflict existing within the team.
Responsibility 5: Representation and Coordination
To ensure that HI activities are well known and understood by the local communities and actors;
To support capacity building of other humanitarian actors on inclusive data collection (use of Washignton Group of Questions) and protection of beneficiaries data
To ensure a good communication and the respect of the local communities in their everyday exchanges.
Job Nature
Full Time, Contractual
Educational Requirements
Honors or Masters with academic background in the fields of Monitoring, Evaluation, Accountability and Learning, Humanitarian Assistance, Social Sciences or related;
Experience Requirements
At least 7 year(s)
Job Requirements
Age 19 to 65 years
At least 7 years of professional experience in a managerial NGO position, including a minimum of 1 year in the position of MEAL manager;
Strong experience in survey design, data management, project cycle management, preferably within multisector approaches;
Knowledge of protection risks and proven capacity of mainstreaming protection and inclusion into the operations is desirable
Excellent writing skills;
Capacity building and coaching skills.
Experience with HI is a strong asset;
Experience launching of operations is an asset;
Communication and networking;
Knowledge of Bangladesh context.
Proven managerial experience;
Proven representation experience;
Strong communication skills;
English mandatory (oral and written);
Strong writing and reporting skills
Gender:
Both
Age:
19 to 65 year(s)
Salary Range
103,000 - 110,000
Other Benefits
Mobile bill, Tour allowance, Medical allowance, Provident fund, Weekly 2 holidays, Insurance, Gratuity
Festival Bonus: 2
Hardship Allowance
Application deadline has been passed!
Company Information
House # SW (F) 1/A, Road # 04, Gulshan - 1, Dhaka-1212
Handicap International (HI) is an international aid organization specialized in the field of disability. Non-governmental, non-religious, non-political and non-profit making, it works alongside persons with disabilities and other vulnerable groups, whatever the context, offering them assistance and supporting them in their efforts to become self-reliant. Since its creation, the organisation has set up programmes in approximately 60 countries and intervened in many emergency situations. It operates as a federation made up of a network of eight associations (Belgium, Canada, France, Germany, Luxembourg, Switzerland, United Kingdom, USA) which provide human and financial resources, manage projects and raise awareness of Handicap International`s actions and campaigns.
Latest jobs of this Company
Other jobs of this Category