Category : NGO/Development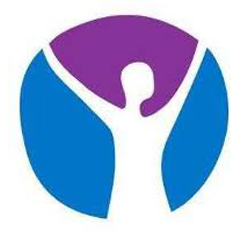 Clinical Service Manager
Pathfinder International
Job Summary
Experience
: 7 to 8 year(s)
Salary Range
: Not mentioned
Job Context
Reporting Relationships:
Program & Impact
Direct Supervisor: Family Planning Specialist
Classification
Regular Full-time based at Dhaka
Grade Level: Directs: None
Plans and coordinates family planning interventions, including PPFP and PAC-FP activities at the national level in collaboration with stakeholders to ensure successful implementation and monitoring of the project activities.
The position is assigned to Pathfinder`s Accelerating Universal Access to Family Planning (AUAFP) project in Bangladesh. AUAFP, also named as Shukhi Jibon, is a five-year project funded by USAID. The project aims to strengthen and expand access to quality family planning services through a collaborative health system capacity building partnership with the government of Bangladesh, specifically through a flexible implementation model led
in partnership with the Ministry of Health and Family Welfare (MoHFW), including the National Institute of Population Research and Training, the Directorate General of Family Planning, and the Directorate General of Health Services.
Job Description / Responsibility
FP intervention Planning: Planning of FP interventions based on AUAFP strategy and in consultation with AUAFP technical leads.
Implementation of Project Activities: As FP focal person of the project at the national level, ensures timely and proper implementation of the FP activities, including PPFP and PAC-FP.
Project Activity Monitoring and Reporting: Monitor all the relevant project activities. Prepares monthly and quarterly reports of all activities.
Training and Development: Train others on topics specific to assigned programs. Coordinates On-the-Job (OJT) training activities.
Coordination with GOB counterpart: Ensures coordinated effort in implementing project activities with the MoHFW counterpart at the divisional and district level.
Project Management and Participation: Leads, manages or participates in cross-functional project teams.
Coordination with NGO and Pvt sector: Coordination and collaboration with NGOs implementing FP interventions both at the rural and urban areas.
Educational Requirements
MBBS preferably with Master's degree in public health or related discipline, or a combination of education and experience that yields the required competencies
Experience Requirements
7 to 8 year(s)
Job Requirements
7-8 years' experience in family planning and reproductive health
Prefer: 5 years' programmatic experience in field offices under USAID project or in any NGO/INGO
Minimally Required Job-Specific Competencies:
Technical Knowledge: Advanced knowledge on Family Planning and Reproductive Health and ability to use appropriate technology solutions to address assigned FP services delivery challenges.
Technical Support: Advanced knowledge of the FP program management, FP services delivery protocols and the scope and quality service delivery. Proven ability to provide guidance to key stakeholders. Proven ability to identify service delivery gaps and train and mentor for strengthening.
Public Health System: Foundation knowledge about public health system in Bangladesh.
Community Relationship: Advanced skills in facilitating working relationships between government officials and community.
Train the Trainer: Advanced skills in training others to train
Shift Supervision: Ability to schedule and supervise support staff.
Project Planning and Management: Advanced skills in project planning, coordination, monitoring and management
Inventory Management: Ability to follow guidelines for inventory management for supplies and supply kits related to FP services delivery.
Teamwork: Must have clear understanding about teamwork and be able to play individual role effectively.
Minimally Required Organizational Competencies:
Software Applications: Advanced knowledge of MS Office products, including MS Word, Excel, Outlook, and PowerPoint.
Languages: Proven ability to write and speak using Bangla and English language.
Communication Advanced oral and written communication skills, Ability to prepare and write reports.
Multi-tasking Skills: Ability to manage multiple initiatives at the same time and work cooperatively with multiple partners.
Self-Management and Teamwork: Ability to work independently and as a member of the team, ability to thrive in a matrix organization, ability to be detailed-oriented, and ability to manage stress effectively in a fast-paced environment
Sexual and Reproductive Health and Rights Services: Foundational knowledge of family planning and reproductive health principles, practices and services of programs, including program strategies and indicators, and the latest professional developments in SRHR.
Other Information:
Extensive Travel required; must be willing to travel in public transportation
Uses cellular and desk phone; laptop or desktop computer and other IT devices
Gender:
Both
Age:
Any
Salary Range
Not mentioned
Apply Instructions
Send your CV to [email protected] or click here
Please submit a CV of maximum 4 pages along with a cover letter of not more than 1 page detailing your experience and suitability for the role to [email protected]
Note: Subject line should read "Clinical Service Manager" Only short-listed candidates will be called for interview.
Application Deadline : Nov 19, 2019
Company Information
Dhaka, Bangladesh
Pathfinder International is a global leader in sexual and reproductive health. We place reproductive health care at the center of all that we do believing that it is not only a fundamental human right, but is critical for expanding life opportunities for women, families, communities, and nations, and paving the way for transformations in environmental stewardship, decreases in population pressures, and innovations in poverty reduction. Pathfinder provides women, men, and adolescents with a range of quality health services from contraception and maternal care to HIV prevention and AIDS care and treatment. Pathfinder strives to strengthen access to family planning, ensure availability of safe abortion services and post-abortion care, advocate for sound reproductive health policies, and, through all of our work, improve the rights and lives of the people we serve.
Latest jobs of this Company
Other jobs of this Category