Category : NGO/Development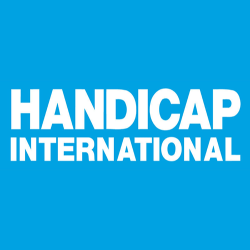 Supply Chain Officer
Handicap International (Bangladesh Country Office)
Job Summary
Experience
: At least 3 year(s)
Job Location
: Cox's Bazar
Salary Range
: 65,952 - 71,891
Job Context
Contract duration will be approximate 08 months and possibility of extension.
To manage the Procurement of goods and services to ensure the smooth-running of the programmes in compliance with Handicap International`s internal regulations for Cox`s Bazar District.
The Supply Chain Officer pro-actively supports the program activities by organizing adequate acquisition of goods and services.
Her/his responsibilities include the intake and follow up of purchase requisitions, tender/quotation procedures, order processing, collecting quotations and other purchasing activities, invoicing and delivery of goods to requestors.
S/he is also the primary responsible for sourcing, specification and standardization. S/he takes care of clear communications about delivery lead times and replies to any other inquiries of requestors.
The Supply Chain Officer is expected to manage high degree of complex emergency logistic related problems and challenges that are typical for procurement processing and supplier management.
The job holder will have to demonstrate the ability to solve problems quickly, thinking wisely while interacting with both external and internal parties in a high stress and dynamic environment.
The Supply Chain Officer directly supports the Area General Services Manager and Area Supply Chain Manager in Cox`s Bazar and operates within the Logistics Procurement guidelines and procedures.
Job Description / Responsibility
Objective 1: Procurement and Supply Management
Ensure that all procurement is done following the HI procurement procedure and the donor policy;
Procurement processing and follow up of the approved PSR (purchase and service request) for program activi-ties;
Responsible for sourcing of products, timely collection of quotations as per the approved for goods and services and performing purchase transactions;
Performance of transparent transactions, purchasing and delivery of goods and services within prior agreed lead times and ensures that all purchases are properly documented;
Establish Framework Agreement Contracts (FWA) to facilitate and expedite procurement processes
Collects Supplier Quotations (SQ) as per the Procurement Guideline Thresholds then forwards them to the su-pervisor; reports any difficulties (sourcing, stock outs, unavailability) immediately to the supervisor and consults the applicant when needed;
Prepares Summary Bid Analysis (SBA) for purchases through quotes;
Prepares Supplier Purchase Order (SPOs) and service contracts when needed;
Arranges transportation of procured items from suppliers to the office/warehouse, as necessary;
Ensures that purchased items and services meet the stated quality and quantity requirements and ensures deliv-ery to the identified location;
Receives/collects invoices, arranges cash/cheques with the Finance Department and makes payments when re-quired;
Makes sure that the requesting person has received the items, against signature of the internal delivery note.
Settles all payments and/or cash advances on a daily basis.
Objective 2: Identify and Negotiate with Suppliers
Interact with the suppliers on a regular basis
Develop a network of reliable suppliers (continually look for new and better suppliers)
Ensure a continuous market assessment to increase the number of sources
Keep informed of the evolution of the market and of the offers of the suppliers
Track the status of any orders
Objective 3: Documentation and Archive
Ensures the full validation of the purchase forms by the appropriate persons at the field, mission and Head Quar-ter (HQ) level;
Ensures accurate and complete hard copy files and electronic filing (SCAN) archives of procurement packages with ALL supporting documentation.
Ensure the data security (Backup of computer data has been taken followed by routine)
Objective 4: Market Assessment and Identification of Preferred Suppliers
Conducting market assessments upon the direction provided by the Log Manager or Supply Manager; collection of information about suppliers and market conditions and reporting supplier details, product lists and price lists to the Log Manager or Supply Manager.
Prepare a supplier/catalogue database and maintain it up to date.
Conduct a market surveys on a regular basis.
Supervise the updating of the mission's price catalogue.
Objective 5: Reporting
Ensures daily updating of PSR MC (purchase and service request monitoring chart);
Ensures weekly distribution of the PSR MC to Logistics, Finance and Program managers;
Maintains an up-to-date Suppliers List and submits the list regularly for revision and endorsement to the Log Manager, Supply Manager and Logistics Coordinator.
Objective 6: Ethics and Professional Practice
Show professional ethics, respect and promote Handicap International mandate;
Respect the Handicap International protection of children policy and protection of beneficiaries from sexual ex-ploitation and abuse policy and report to your line manager any non-respect of HI's policies amongst the teams or partners;
Respect the Handicap International policy and mechanisms for the prevention of, and fight against, FRAUD and bribery and report to your line manager any non-respect of HI's policies amongst the teams or partners.
Educational Requirements
Bachelor of Business Administration (BBA) in Management or supply chain
Skills Required: Computer skill
Experience Requirements
At least 3 year(s)
Job Requirements
Both males and females are allowed to apply
At least 3 years experience in humanitarian and development INGOs, with at least 1 year experience in the procurement activities.
Strong negotiating skills
Stress management techniques;
Excellent communications skills both in Bangla and English
Ability to operate in a cross-cultural environment requiring flexibility
Autonomous but also a good team player
Advanced computer literacy are essential requirement.
Gender:
Both
Age:
Any
Salary Range
65,952 - 71,891
Other Benefits
Mobile bill, Tour allowance, Medical allowance, Provident fund, Weekly 2 holidays, Insurance, Gratuity
Festival Bonus: 2
As per organizational policy.
Company Information
House # SW (F) 1/A, Road # 04, Gulshan - 1, Dhaka-1212
Handicap International (HI) is an international aid organization specialized in the field of disability. Non-governmental, non-religious, non-political and non-profit making, it works alongside persons with disabilities and other vulnerable groups, whatever the context, offering them assistance and supporting them in their efforts to become self-reliant. Since its creation, the organisation has set up programmes in approximately 60 countries and intervened in many emergency situations. It operates as a federation made up of a network of eight associations (Belgium, Canada, France, Germany, Luxembourg, Switzerland, United Kingdom, USA) which provide human and financial resources, manage projects and raise awareness of Handicap International`s actions and campaigns.
Latest jobs of this Company
Other jobs of this Category