Category : NGO/Development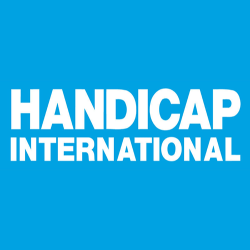 Area Supply Chain Manager
Handicap International (Bangladesh Country Office)
Job Summary
Age
: At least 18 year(s)
Experience
: At least 7 year(s)
Job Location
: Cox's Bazar
Salary Range
: 103,000 - 110,000
Job Context
To manage all aspects the supply chain cycle to ensure the smooth-running of the programmes in compliance with Handicap International`s internal regulations for Cox`s Bazar base. Based in Cox`s Bazar, under the responsibility of the Logistics Coordinator, S/he will be responsible for the proper definition, planning and implementation of the supply chain in the Bangladesh mission, ensuring the achievement of the objectives set and HI policies and procurement procedures in the following tasks:
To participate in the design and implementation of the supply strategy for the mission
Coordinate procurement at national level for Cox Bazar area
Prevents and manages fraud and corruption
Supervises and supports Supply teams dedicated to Cox Area.
Type of Contract: Fixed term
Duration of the Contract: One year
Job Description / Responsibility
Objective 1: REPRESENTATION
Maintain positive relations with HI's partners and potential partners.
Represents the mission externally on all supply chain related issues and develops his/her network to exchange on best practices and information
Objective 2: GENERAL COORDINATION
Participate actively in logistics meetings related to budget follow up, expenditure follow up, PSR follow up with program PMs and Coordinators.
Setup coordination routine system among all Supply Chain related staff across all different locations in Cox's Bazar Area. (Meetings, reports, situation points, etc.) to ensure a smooth operation.
Manage logistics support staff - Ensure a pro-active link between the program needs at the field level and the logistics service, and play a continuous mediating role.
Objective 3: SUPPLY CHAIN STRATEGY
Defines and ensures the implementation of the supply strategy (local and international procurement, storage and transport).
Participates in the definition and update of annual project planning, budgets and revisions.
Plans and organizes all supply chain related activities in the project.
Ensures that basic supply chain plans are adhered by all supply chain staff and that the rest of the staff is aware and respects all supply chain procedures.
Objective 4: PROCUREMENT MANAGEMENT
PROCEDURAL
Ensures that HI procurement procedures are correctly understood and implemented on the mission
Ensures that local purchases are done according to supply system and that quality and services provided are in line with HI standards.
Prepare framework agreements related to all recurrent purchase. Plan for the required FWA and evaluate the existent.
Sets up National tenders: preparation, launch, opening, participation in committees, contracting
Prepares monthly treasury requests related to purchase and transport costs.
SUPPLIERS MGMNT
Maintains a supplier database, with a price list and a catalogue for the mission. Evaluates the market in term of local suppliers and establishes a list of all existing suppliers. Maintains regular contacts with suppliers and regularly re-evaluates the market in order to get the best quality, prices and service possible
Participate in evaluating procurement and purchases procedures with Logistics Coordinator in order to keep them adapted to local context.
COMPLIANCE:
Ensure that HI procurement procedures and threshold purchase validation are implemented and respected at mission level.
Ensures compliance with donor rules
Objective 5: STOCKS MANAGEMENT
Ensure the respect of HI (and donor if required) stock management procedure
Manage regular inventory (monthly, quarterly, yearly) for the different items stored within the mission; ensure the weekly distribution of the Stock Report to Program Managers. Train the PMs in understanding the report, when necessary.
Plan the stock supplying according to local constraints
In charge of the overall warehouse management and control system in Cox's Bazar Bases.
Set up stock re-order levels and provide guidance to warehouse responsible as necessary.
Keep stock cards updated and differentiated by donor.
Objective 6: TEAM MANAGEMENT
Strong capacity building management in order to improve the skills of the Supply Chain Logistics team ;
Ensure strict application and respect of the Internal Regulation by your related staff (vacation/leave planning, gap coverage);
Supervise recruitment, training and management of the logistics team according to identified needs;
Define with each member of your staff, his/her action plan and delay for reaching defined goals;
Support and advise your team in the implementation of their Roles and Responsibilities;
Ensure feedback towards logistics staff, prepare staff performance evaluations; - Ensure a good communication
coordination - information level of each member of your team through regular coordination meetings (or other if needed);
Support the personal and professional evolution of each member of your staff, and its development within the mission : individual interviews, oral and written evaluations;
Ensure conflict resolution (personal and professional) within your team and inform the Logistics Coordinator
Propose relevant needed adaptation to the organisational chart of the mission and contribute to its implementation (job descriptions, etc.), in collaboration with the Logistics Coordinator and the HR Coordinator.
Objective 7: EVALUATION/MONITORING AND REPORTING
Ensures and controls that follow up tools are implemented correctly (PSRMC, SMC, CFU), updated, accurate, shared and used
Sets up and monitors that archiving is done correctly on all bases
Ensures pre audit and audits are done correctly
Drive the archiving of the purchase files prepared during the first emergency phase.
Centralize all Supply Chain information available in all Cox's Bazar Bases and consolidate it in a monthly report (into the proper reporting form) to be delivered to the Logistics Coordinator
Use the report to take informed decisions on how to improve the Supply Cycle, including procurement and supply functions.
Provide regular reporting on your activities to the Logistics Coordinator upon his/her solicitation (coordination meeting, workshop meeting, etc.)
OBJECTIVE 8: PREVENT FRAUD AND CORRUPTION WITHIN THE SUPPLY OPERATIONS - Based on Hi Fraud and Anti-Corruption Policy
Objective 9: ETHICS AND PROFESSIONAL PRACTICE
Ensure the respect of HI (and donor if required) purchase procedure.
Show professional ethics, respect and promote Handicap International mandate;
Respect the Handicap International protection of children policy and protection of beneficiaries from sexual exploitation and abuse policy and report to your line manager any non-respect of HI's policies amongst the teams or partners;
Respect the Handicap International policy and mechanisms for the prevention of, and fight against, FRAUD and bribery and report to your line manager any non-respect of HI's policies amongst the teams or partners.
Educational Requirements
Bachelor degree in Supply Chain, Business Administration, Purchasing and Supplies Management, or other relevant field.
Experience Requirements
At least 7 year(s)
Job Requirements
Age 18 to 65 years
At least 7 years' experience in humanitarian and development INGOs, with at least 3 year experience in the Supply Chain.
Strong management capacity
Good organizing ability
Excellent communications skills both in Bangla and English
Ability to operate in a cross-cultural environment requiring flexibility
Autonomous but also a good team player
Advanced computer literacy in EXCEL and WINWORD are essential requirement.
Gender:
Both
Age:
At least 18 year(s)
Salary Range
103,000 - 110,000
Other Benefits
Mobile bill, Tour allowance, Medical allowance, Performance bonus, Provident fund, Weekly 2 holidays, Insurance, Gratuity
Festival Bonus: 2
Hardship Allowance.
Company Information
House # SW (F) 1/A, Road # 04, Gulshan - 1, Dhaka-1212
Handicap International (HI) is an international aid organization specialized in the field of disability. Non-governmental, non-religious, non-political and non-profit making, it works alongside persons with disabilities and other vulnerable groups, whatever the context, offering them assistance and supporting them in their efforts to become self-reliant. Since its creation, the organisation has set up programmes in approximately 60 countries and intervened in many emergency situations. It operates as a federation made up of a network of eight associations (Belgium, Canada, France, Germany, Luxembourg, Switzerland, United Kingdom, USA) which provide human and financial resources, manage projects and raise awareness of Handicap International`s actions and campaigns.
Latest jobs of this Company
Other jobs of this Category