Category
: NGO/Development
Application deadline has been passed!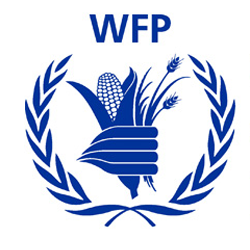 Procurement Associate, SC6
United Nations World Food Programme (WFP)
Job Summary
Experience
: At least 5 year(s)
Job Location
: Cox's Bazar
Salary Range
: Not mentioned
Job Context
Cox`s Bazar has been home to one of the world`s most protracted refugee situations; Humanitarian partners estimate that the influx of new arrivals since August 2017 is likely to peak at over 800,000.
Refugees will be assisted through in-kind General Food Distribution and E-Voucher, with the gradual shift from in kind to CBT assistance starting from December 2017.
WFP is envisioning a large scale-up of the existing E-Voucher programme to meet the food security needs of all or most of the refugee influx by May 2019. In parallel, WFP envisions a cash transfer assistance programme targeting host communities that are suffering under the pressure of the large population increase in the area.
In addition to the E-Voucher scale up, for refugees and host communities, through shop construction and retailers contracting, WFP Cox`s Bazar office will be moving forward with site engineering and camp projects as well as potentially hosting food purchasing activities and the contracting of financial institutions for the shift to cash assistance.
Given the several workstreams of the procurement intervention scale-up, a Procurement Officer (P3) position is being created to manage the internal and external coordination of the different involved activities, units and actors.
Contract Type: Service Contract
Contract Duration: 12 months
Duty Station: Cox`s Bazar, Bangladesh
Nationality: Bangladeshi only
Job Description / Responsibility
KEY ACCOUNTABILITIES (not all-inclusive)
Consolidate and analyse data from which to inform Country sourcing strategies or plan specialist procurement initiatives that support effective and cost optimising purchase decisions.
Provide oversight, guidance and support with / to Sub-Office with relatively straight forward procurement needs (moderate value commodities, delivering programmes of a similar nature) on implementing best practice procurement policies and procedures, ensuring a strategic, forward purchasing approach to procurement in compliance with wider WFP policies, standards and regulations.
Manage operational activities of light complexity for a SO (e.g. issue tenders, evaluate offers and negotiate/award contracts), to ensure successful procurement non-food commodities or and retail services.
Collate information and draft appropriate responses to recommendations to support auditing of procurement activities and ensure conformity with compliance rules.
Identify, develop and maintain strong relationships with all relevant suppliers and vendors and retailers to enable WFP to maximise the value of the service delivered.
Work in close collaboration with cross functional counterparts to align procurement activities and promote an integrated supply-chain approach to NFI & retail assistance.
Coordinate and prepare accurate and timely reports of procurement activities to contribute to a WFP wide view that enables informed decision making and consistency of information presented to stakeholders, leading to performance optimization.
Manage individual procurement assistants under him or small procurement teams ensuring appropriate development and enable high performance.
Long Description
Build capacity of WFP staff and external partners to take a strategic and proactive approach to the procurement of food and non-food commodities and services e.g., through provision of training sessions.
Contribute to preparedness actions, providing technical recommendations and guidance and monitor the management of procurement specific risks.
Act in an assigned emergency response capacity as required to meet emergency food assistance needs.
4Ps CORE ORGANISATIONAL CAPABILITIES
Purpos
Understand and communicate the Strategic Objectives: Coaches team in the most effective ways to communicate WFP's Strategic Objectives to WFP team and partners in the field.
Be a force for positive change: Implements new methods or tools to improve team's work processes and productivity.
Make the mission inspiring to our team: Maps team's activities and tasks to specific successes in beneficiary communities to showcase positive impact.
Make our mission visible in everyday actions: Explains to teammates how each unit contributes to the overall WFP mission.
People
Look for ways to strengthen people's skills: Identifies skill development opportunities such as training modules or on-the-job experiences for self, colleagues and direct reports.
Create an inclusive culture: Facilitates team building activities to build rapport in own unit.
Be a coach & provide constructive feedback: Facilitates the pairing of junior colleagues with coaches within own team.
Create an "I will"/"We will" spirit: Proactively anticipates potential challenges and develops mitigation plans to ensure that team meets goals and targets.
Performanc
Encourage innovation & creative solutions: Identifies opportunities to be creative in own work and to help team be more innovative and accurate in their respective tasks and areas of work.
Focus on getting results: Monitors team's deliverables and provides feedback to ensure outcomes are delivered consistently and accurately.
Make commitments and make good on commitments: Provides accurate guidance to team on expected responsibilities and tasks, whilst also upholding own commitment to the team.
Be Decisive: Sets an example and provides guidance to junior team members on when to escalate issues when faced with challenging issues in the workplace or in the field.
Partnershi
Connect and share across WFP units: Facilitates partnerships with other WFP units to accomplish missions in the field.
Build strong external partnerships: Sets an example and provides guidance to team on how to build relationships with external partners.
Be politically agile & adaptable: Articulates to colleagues or direct reports the value of contributing to other WFP teams and agency partnerships in fulfilling WFP's goals and objectives.
Be clear about the value WFP brings to partnerships: Organizes, monitors, and prioritizes own and team's efforts to ensure that they will fulfill the needs of internal and external partners.
Educational Requirements
A first University degree in Supply Chain, Economics, Commerce, Business Administration, Law or Accounting
Experience Requirements
At least 5 year(s)
Job Requirements
Gender:
Both
Age:
Any
Salary Range
Not mentioned
Other Benefits
Monthly Net Salary: BDT 103,091.00 net.
Application deadline has been passed!
Latest jobs of this Company
Other jobs of this Category