Category : NGO/Development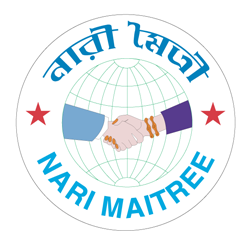 Monitoring & Documentation Officer
Nari Maitree
Job Summary
Experience
: At least 5 year(s)
Salary Range
: 35,000 - 40,000
Job Context
The Securing Rights of Women Domestic Workers in Bangladesh project (in brief: SRDWP) aims to improve the well-being of women domestic workers by enabling them to access their rights to engage in "decent work" as defined by the International Labor Organization (ILO).
Job Description / Responsibility
Monitoring Officer will work under the supervision, directions and guidance of the PM). His/her key responsibility will be to monitor project Activities of SRDWP project of Nari Maitree. He/she will responsible for providing feedback to project on the monitoring findings and provide inputs to projects staff for better implementation of the project. activities ;
Responsible for preparing monitoring report and submit to PM, ED & ED donors when necessary ;
Prepare yearly monitoring plan and report;;
Prepare success case study in a year.
Responsible to arrange sharing meeting with project Staff;
Clear understanding on the changed national and global development scenario.
Understands and explain logical frame work;
Review & prepare monitoring tools.
Review Program Guide Line
Keep all updated reports and preserve monthly monitoring reports.
Educational Requirements
Master of Social Science (MSS)
MSS in relevant field with minimum 5 years' experiences in social science and other relevant discipline.
Experience Requirements
At least 5 year(s)
Job Requirements
Should have 5 years working experience at reputed national organizations on Finance
Demonstrates ability to identify and implement opportunities for innovation.
Experience in facilitating and moderating sessions with DWs and other relevant local level stakeholders.
Proven ability to work with alliances and engage in relationships building efforts.
Ability to work with support and influence others.
Understanding of advocacy, campaigning and communications and how they contribute to achieving programme goals.
Computer skill is mandatory with experience in online reporting system.
Ability to demonstrate sensitivity to cultural differences and gender issues, as well as the commitment to
equal opportunities
Ability to demonstrate an openness and willingness to learn about the application of gender/gender mainstreaming, women's rights, and diversity for all aspects of development work.
Experience in programme development and programme implementation.
Capacity to mobilize the DWs to ensure their participation in the project implementation process.
Experience in preparing field level report internal and external donors.
In-depth knowledge on women economic empowerment, informal economy, labour rights, private sector engagement, skill development training.
Good communication, facilitation, presentation and representation skills.
Strong understanding of gender, Safe Guard and HIV/AIDs issues and experience in integrating these into programme practice.
Ability to work under pressure.
Gender:
Both
Age:
Any
Salary Range
35,000 - 40,000
Other Benefits
Negotiable
Salary range BDT: 35,000.00- 40,500.00
Apply Instructions
The interested candidates are requested to send their details CV with recent passport size photograph along with a cover letter (Hard copy only) to:

Human Resource Division
Nari Maitree
77/B, Malibagh Chowdhurypara
Khilgaon, Dhaka-1219
Application Deadline : Oct 25, 2019