Category : NGO/Development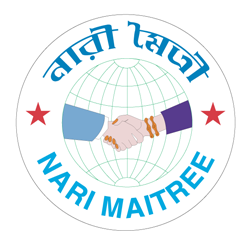 Finance & Admin Coordinator
Nari Maitree
Job Summary
Experience
: At least 8 year(s)
Salary Range
: 60,000 - 67,000
Job Context
The Securing Rights of Women Domestic Workers in Bangladesh project (in brief: SRDWP) aims to improve the well-being of women domestic workers by enabling them to access their rights to engage in "decent work" as defined by the International Labor Organization (ILO).
Job Description / Responsibility
Prepare annual budget of the project and has submit it to the concerned authority as and when necessary.
Managing daily correspondence of all kinds with the management, donor and related stakeholders
Assist decision making in management as and when required
To be maintain all kinds of documents as per financial guideline of the both donor and organizational
Prepare all kind of bills/invoices, vouchers, salary and ensure approval from the proper;
To be maintaining cash book, ledger book, petty cash register, cheque issue register, salary register, advance register and all kinds of accounts documents.
To conduct and assist internal audit also assist external audit when occurred
Maintain all kinds of bank transactions
Prepare monthly, quarterly, yearly budget cash flow
Ensure approved budget are following from the donor, organization's Executive Director.
Prepare periodically report and submit to donor & NM
Ensure all kind of VAT, TAX at source deduction and other government rules are following strictly.
Must have to communicate with GOB, NGO, NGO Affairs Bureau, Ministry Social Welfare, Tax Office, NBR for the requirements of the organization
To prepare FD-6, FD-2 and related papers as when required.
To use Accounting software ERP-9
Ensure logistic supports for all staff.
To be maintaining stock register, salary register, advance register, leave register, staff attendance register, movement register, personnel file, inventory-fixed asset lists, staff welfare fund register, mobile phone register and all kinds of documents.
Looking after the all sorts of administrative activities
Maintain and preserve all kinds of official properties, equipments, and assets items
Ensure effective liaison with the donor agencies, auditors and GO-NGO
To be perform any activities as per organizational requirement
Perform all activities relating to management and administration of the center
Any other work assigned by the authority
To assist staff recruitment process
Support to House Rents process and prepare agreement
Logistic support to meeting, seminar, workshop or any other event.
Educational Requirements
Master of Commerce (MCom), Master of Business Administration (MBA)
M.com/ MBA in Accounting or Finance with minimum 8 years' experiences.
Experience Requirements
At least 8 year(s)
Job Requirements
Ability to demonstrate sensitivity to cultural differences and gender issues, as well as the commitment to equal opportunities
Ability to demonstrate an openness and willingness to learn about the application of gender/gender mainstreaming, women's rights, and diversity for all aspects of development work.
Computer skill is mandatory.
In-depth knowledge on women economic empowerment, informal economy, labour rights, private sector engagement, skill development training.
Good communication, facilitation, presentation and representation skills in both Bangla and English.
Strong understanding of gender, Safe Guard and HIV/AIDs issues and experience in integrating these into programme practice.
Ability to work under pressure.
Should have 8 years working experience at reputed national organizations on Finance & Accounts .
Demonstrates ability to identify and implement opportunities for innovation.
Experience in facilitating and moderating sessions
Gender:
Both
Age:
Any
Salary Range
60,000 - 67,000
Other Benefits
Negotiable
Salary range BDT: 60,000.00- 67,000.00
Apply Instructions
The interested candidates are requested to send their details CV with recent passport size photograph along with a cover letter (Hard copy only) to:

Human Resource Division
Nari Maitree
77/B, Malibagh Chowdhurypara
Khilgaon, Dhaka-1219.
Application Deadline : Oct 25, 2019