Category
: Medical & Pharmaceuticals
Application deadline has been passed!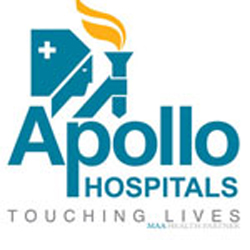 Registrar, Neuro Surgery
Apollo Hospitals Dhaka
Job Summary
Job Nature
: Full Time, Contractual
Experience
: At most 2 year(s)
Salary Range
: Negotiable
Job Context
Department/ Division : Medical Services
Functions : Neuro Surgery
Office Location : Apollo Hospitals Dhaka
Office Timing : Roster Hour
Reports To : Consultant and Coordinator
Job Description / Responsibility
To work with their consultants in the day care of patient.
To develop and maintain effective communication with patients, their Families, nursing, paramedical and medical staff.
To develop work routine and organizational skills which optimize day to day patient management.
To supervise the resident and assist them in day to day care of patient under the care in the unit as well as provide appropriate cross cover during period of absence.
To do supervision of all new admissions, their investigations and procedural consents from the appropriate consultant.
To review and document investigation results in hospital records.
Responsible for pre-operative and post -operative care of patient.
It is mandatory that the Sr. on night duty must attend each and every call personally and document the
status of the patient and treatment given .the should make rounds on floors assigned to them.
The Registrar is responsible for briefing the resident who is taking charge of duty about treatment and condition of critical patient.
The Registrar in a unit will manage day to day progress of all patients admitted under their respective department, and those referred to the department requiring on-going involvement of the department. Communicates daily progress of the patient assess all the emergencies and referral of the department and discuss with the consultant regarding the management.
To examine the female patient in presence of a nurse and female attendant.
CLINICAL MANAGEMENT:
To perform comprehensive and problem focused histories and physical examinations,
interpret laboratory and diagnostic tests.
To Interpret and correlate subjective and objective data.
To Formulate a differential diagnosis establish and a working diagnosis.
To Develop a treatment plan for neurosurgical conditions within the scope of practice and in conjunction with the neurosurgeon.
To Implement therapeutic intervention for specific conditions were appropriate.
To Exercise judgment on conditions requiring consultation, referral, or evaluation by the supervising neurosurgeon or other healthcare professionals.
CLINICAL NON-INVASIVE MANAGEMENT:
Hospital duties: first assistant in surgery, closure of a deep and superficial wounds to assist with all neurosurgical procedures to include craniotomies, spinal procedures including instrumentations, microscopic procedures.
Conduct hospital rounds on a daily basis of all patients including intensive care units, write orders, progress notes, perform all admission history and physicals, order appropriate laboratory and radiographic tests such as MRI's, myleograms, bone scans, and other radiographic studies as needed or indicated.
Perform appropriate laboratory and diagnostic studies, such as Lumbar punctures.
Evaluate and clarify clinical conditions, formulate an implement a treatment and therapeutic plan for hospitalized patients, discharge planning, dictate discharge summaries.
Procedure always requires discussion or presence of Consultant and above.
Job Nature
Full Time, Contractual
Experience Requirements
At most 2 year(s)
Job Requirements
Age 25 to 35 years
BEHAVIORAL COMPETENCIES
Shows respect and behave in accordance with Good Medical Practice
Works flexibly and deals with tasks effectively and efficiently
Remains calm in stressful or high pressure situations and adopts a timely, rational approach
Maintains good inter personal relationship with his colleagues and juniors
COUNCIL REGISTRATION REQUIREMENTS
Must Have Valid BMDC registration
Gender:
Both
Age:
25 to 35 year(s)
Application deadline has been passed!
Company Information
Plot 81, Block E, Bashundhara R/A, Dhaka-1229
Apollo Hospitals Dhaka, a 450-bed super-specialty multi-disciplinary tertiary level hospital, is the first and only hospital in Bangladesh that has been accredited by Joint Commission International. This prestigious accreditation signifies Apollo Hospitals Dhaka`s commitment to quality, safety and continuous improvement in patient care.
http://www.apollodhaka.com/
Latest jobs of this Company
Other jobs of this Category