Category : Human Resource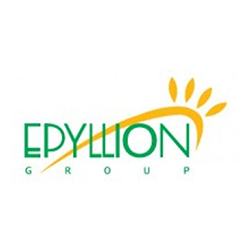 Senior Executive/ Executive - HR
Epyllion Group
Job Summary
Experience
: 3 to 5 year(s)
Salary Range
: Negotiable
Job Description / Responsibility
Develop & update manpower planning;
Prepare & update organogram and manpower setup;
Responsible for preparing and updating the job description for employees;
Develop and execute survey system of satisfaction level of employees;
Perform with awareness training and develop orientation program as per requirement;
Conduct yearly self employee assessment program, conduct interview and finalize the report;
Execute & finalize yearly performance management and analyze the employees performance with previous years;
Prepare yearly increment, promotion letter and letter for appreciation and improvement employees performance;
Perform with various analysis (competency/skills, gap analysis and TNA) of employees;
Follow-up, monitoring and make requisition for any requirement of HRMS;
Support for preparation of any kinds of payment sheet (salary & wages, allowance & OT, Bonus, advance, EL encasement etc.);
Prepare any kinds of reports; monthly HR report, department wise service analysis report, comparative analysis with production and manpower cost, salary & OT analysis;
Update employees transfer, promotion, increment and others information in HRMS & Conduct and coordinate employees development program;
Educational Requirements
MBA/ Masters in HRM from a reputed University.
Experience Requirements
3 to 5 year(s)
Job Requirements
Age 28 to 32 years
Working experience in HR Department with reputed Textile/Garments Industry.
Must have good English communication skill both in written & oral.
Must have knowledge of MS Excel advance level.
Looking good & pleasant personality with positive attitude.
Ability to work under pressure.
Positive work ethics and result oriented for assigned responsibilities.
Gender:
Both
Age:
28 to 32 year(s)
Other Benefits
Gratuity;
Group Health & Life Insurance;
Festival Bonus
Subsidiary Lunch Benefit
Apply Instructions
Send your CV to [email protected] or click here
Interested candidates who are confident and have right experience are requested to send their details CV with 1 pp size color photograph to HR, Admin & CSR Department, Epyllion Group, Corporate Office (NINAKABBO), Level: 12, 227/A, Tejgaon-Gulshan Link Road, Tejgaon, Postal Code: 1208, Dhaka, Bangladesh.
Contact No: 9840221, 9840231, 9840223, 9840207, 9840179, 9840198, 9855293, 9855271 & 9855272.
Application Deadline : Jun 16, 2019
Company Information
Corporate Office: NINAKABBO, Level: 12-13, 227/A Tejgaon-Gulshan Link Road, Postal Code: 1208 Dhaka, Bangladesh.
Textile, Garments, Real Estate, Printing & Packaging, Washing
http://www.epylliongroup.com/
Other jobs of this Category