Category
: Human Resource
Application deadline has been passed!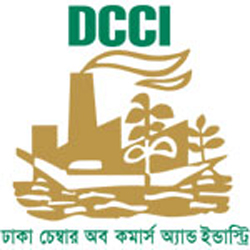 Human Resource Manager (Joint Secretary)
Dhaka Chamber of Commerce and Industry (DCCI)
Job Summary
Experience
: At least 3 year(s)
Salary Range
: Negotiable
Job Context
Dhaka Chamber of Commerce & Industry (DCCI), the largest and most active Chamber of the country, established in 1958, is incorporated under the Company Act, V11 of 1913 as a limited company on March 10, 1959.
DCCI is recognized to be the most vibrant Chamber of the country representing the voice of 5,000 plus SMEs and large companies. To uphold and implement the missions and visions of the DCCI, a dynamic Secretariat staffed with around 100 personnel is working relentlessly.
In order to adopt the newer changes in the arena of human resource management and to take the efficiency of the DCCI Secretariat next level, DCCI is looking forward to recruiting and deploying a dynamic Human Resource Manager on Permanent and Full Time basis.
Type of Job : Permanent and Full time.
Job Description / Responsibility
Perform the regular HR activities of the Chamber.
Conduct the comprehensive HR audit to determine whether the organization's current HR policies, practices, and procedures are meeting compliance requirements and are contributing to the bottom line.
Reviewing, designing, and writing HR Policies, Standard Operating Procedures (SOPs, including manuals and handbooks), and Service Rules.
Conduct survey and provide with useful benchmarking information for comparing salaries and benefits and set compensation levels.
Conduct skill gap analysis, need assessment, review and formulate grievance redressal procedure, and HR induction system.
Provide feedback and ideas through surveys to understand the current dynamics of the workplace and bring changes, if required.
Plan and prescribe the HR Performance Management process.
Align the organizational objectives with the employees agreed measures, skills, competency requirements, development plans and the delivery of results.
Mobilize and manage talent-pool and focus more on the opportunities and growth which drive the most value in the organization.
Realize the full potential of the workforce, unlocking hidden talent and maximizing performance.
Review the existing Organogram and match it against proposed succession plan and ensure a strategy is developed so that the goals are achieved.
Build flexible, scalable service models that are accessible and intuitive to employees, balance service quality and cost efficiency and support regulatory compliance.
Facilitate with useful information that is relevant in order to attract, support and retain employees within the context of an overall HR and organizational plan.
Identify and align internal structure to the current strategy which will enable to optimize and improve management systems and upgrades operational efficiency.
Educational Requirements
University degree with the specialization in Human Resource Management (or certified professional experience in HR). [Essential]
Or, The incumbent should have MBA major in HR or Masters in Management and PGD in HRM. [Essential]
PhD in HRM relevant topics is assumed to be a preferable indicator. [Desirable]
Experience Requirements
At least 3 year(s)
Job Requirements
Age : 40 years. Age limit may be relaxed for the experienced and deserving candidate
Should have consultancy experiences on the HR Benchmarking, Skill Gap Analysis, Need Assessment, Job Analysis, HR Induction Process, and Grievance Redressal in the reputed and large organizations. [Essential]
Should have experiences in reviewing HR Manual, Service Rules, and Standard Operating Procedure (SOP) of top-level companies or organizations. [Essential]
Knowledge and experiences in HR Performance Quantification Process are required. [Essential]
Should have at least 3 years of experiences in the C-Level of any top Multinational Company or domestic organization. [Desirable]
Should have at least 7 years of working experiences in the HR Department of any reputed organization. [Essential]
Gender:
Both
Age:
Any
Application deadline has been passed!
Company Information
Dhaka Chamber Building (1st Floor), 65-66 Motijheel C/A, Dhaka - 1000
Dhaka Chamber of Commerce & Industry (DCCI), established in 1958 under companies Act 1913 is the largest and most vibrant business chamber in Bangladesh. Its membership consists of industrial conglomerates, manufacturers, importers, exporters and traders mostly of small and medium enterprises (SMEs).
http://www.dhakachamber.com/
Other jobs of this Category