Category
: Hotel/Restaurant
Application deadline has been passed!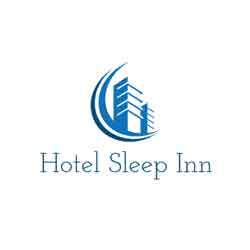 Reservation Manager / Assistant Reservation Manager
Hotel Sleep Inn
Job Summary
Age
: At least 30 year(s)
Experience
: At least 5 year(s)
Job Location
: Cox's Bazar
Salary Range
: Not mentioned
Job Description / Responsibility
Identifies new reservations sales business to achieve personal and property revenue goals.
Understands the overall market, including competitors' strengths and weaknesses, economic trends, supply and demand etc. and knows how to sell against them.
Closes the best opportunities for the property based on market conditions and property needs.
Monitors same day selling procedures to maximize room revenue and control property occupancy.
Gains understanding of the property's primary target customer and service expectations; serves the customer by understanding their business, business issues and concerns, to offer better business solution.
Responds to incoming reservations sales opportunities for the property that are outside parameters of the Event Booking Center.
Uses negotiating skills and creative selling abilities to close on business and negotiate contracts.
Uses sales resources and administrative/support staff effectively.
Assists in monitoring group reservation forecast data.
Coordinates with sales and Convention Services to process rooming lists and reservation cards.
Executes and supports the operational aspects of business booked (e.g., generating proposal, writing contract, customer correspondence).
Assists with monitoring accuracy of reservation sales orders within tracking systems.
Tracks no-show reservations and processes charges as needed.
Checks daily arrivals to ensure all necessary billing instructions are applied to reservations.
Manages wait list and prioritizes order of wait list contacts to be made.
Prepares work and maintenance orders.
Supports customer loyalty and property's brand standards by delivering service excellence throughout each customer experience.
Services our customers in order to grow share of the account.
Provides excellent customer service consistent with the daily service basics of the brand.
Executes exemplary customer service to drive customer satisfaction and loyalty by assisting the customer and ensuring their satisfaction before and during their program/event.
Sets a positive example for guest relations.
Executes exemplary customer service to drive customer satisfaction and loyalty by assisting the customer and ensuring their satisfaction before and during their program/event.
Serves the customer by understanding their needs and recommending the appropriate features and services that best meet their needs and exceed their expectations, while building a
relationship and loyalty to the company.
Handles guest complaints and disputes following the instant pacification procedures.
Monitors reservations sales agents while on phone calls.
Develops, implements and maintains a departmental orientation program for employees to receive the appropriate new hire training to successfully perform their job.
Utilizes all available on the job training tools for employees.
Creates monthly labor scheduling for team.
Educational Requirements
Bachelor degree in any discipline
Experience Requirements
At least 5 year(s)
Job Requirements
Applied Learning - Seeks and makes the most of learning opportunities to improve performance of self and/or others.
Business Acumen - Understands and utilizes business information to manage everyday operations.
Technical Acumen - Understands and utilizes professional skills and knowledge in a specific functional area to conduct.
Inventory Management - The ability to manage rooms and function space restrictions and thresholds using systems or manually in order to maximize revenue/profit across all segments.
Revenue Management - Knowledge of total hotel revenue management concepts, processes and strategies (including sales cycles and trends, account management, pricing, and inventory management).
Sales and Marketing - Knowledge of sales and marketing concepts including principles and methods for showing, promoting and selling products or services as well as marketing strategies and tactics.
Sales Ability: Persuasiveness - Using appropriate interpersonal styles and communication methods to gain acceptance of a product, service, or idea from prospects and clients.
Sales Disposition - Demonstrating the traits, inclinations, and outlooks that characterize successful salespersons; exhibiting behavior styles that facilitate adaptation to the demands of the sales role.
Supporting Sales Implementations - Supporting customers during the implementation of sales contracts; seeking and taking appropriate actions on customer feedback; taking responsibility for customer satisfaction and loyalty.
Basic Competencies - Fundamental competencies required for accomplishing basic work activities.
Basic Computer Skills - Uses basic computer hardware and software (e.g., personal computers, word processing software, Internet browsers, etc.).
Mathematical Reasoning - Demonstrates ability to add, subtract, multiply, or divide quickly, correctly, and in a way that allows one to solve work-related issues.
Oral Comprehension - Demonstrates ability to listen to and understand information and ideas presented through spoken words and sentences.
Reading Comprehension - Demonstrates understanding of written sentences and paragraphs in work-related documents.
Writing - Communicates effectively in writing as appropriate for the needs of the audience.
Gender:
Both
Age:
At least 30 year(s)
Salary Range
Not mentioned
Other Benefits
Attractive salary with admissible benefits will be offered to deserving candidates
As per hotel policy.
Application deadline has been passed!
Other jobs of this Category