Category
: Hotel/Restaurant
Application deadline has been passed!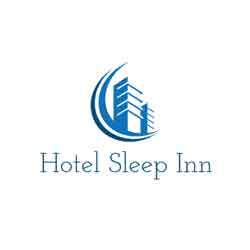 Job Summary
Experience
: At least 2 year(s)
Job Location
: Cox's Bazar
Salary Range
: Not mentioned
Job Description / Responsibility
Able to provide a warm welcome and fond farewell to the guests.
Greet guests according to the standards to ensure superior service.
Anticipate guest needs, ascertain satisfaction, and respond urgently and appropriately to guest concerns and requests.
Possess good knowledge of a different kind of silverware.
Good knowledge in maintaining all type of silverware and E.P.N.S ware (Electro Plated Nickel Silver) used in the restaurant for food and beverage service.
Set up the restaurant according to the table plan, cover layout and standards defined by the hotel's management.
Make sure all assigned duties prior to service are completed.
Attend service briefings prior to each meal period.
Know the restaurant menu and Specials of the day.
Greet and seat guests.
Offer Menu and Wine List and attend to napkins.
Take Food and Beverage orders.
Serve Food and Beverage orders.
Check and clear Waiter's station during and after service.
If required assist in bringing food from kitchen to the guest ensuring accuracy and timeliness.
Handle all guest complaints in a professional manner.
Clear soiled silverware and any other operating equipment to designated wash-up/storage area.
Able to generate the final bill from the POS system and offer to guest settlement.
To clear and re-set tables according to instructions.
To clean all soiled linen to the designated area.
Report any theft or damages to Manager/ Assistant Manager.
Report to Restaurant Manager/ Assistant Manager before completion of the shift.
Help other areas of the restaurant such as answering telephones and completing financial transactions.
Print closing report and drop the cash with the front office/accounts department.
Tally the Credit Card settlements for the day with the batch closing report from EDC machine.
Close the shift at the POS terminal.
Able to report for duty punctually, wearing a correct and clean uniform and name badge at all times.
Able to have a complete understanding of the Restaurant's operating policies and procedures.
Must participate in staff training and briefings.
Able to maintain a good teamwork relationship with colleagues.
Able to maintain a high standard of personal appearance and hygiene at all times.
Assist in clearing, cleaning and set-up of tables, chairs, linens, china, glass and silver for service in an unobtrusive manner.
Assist in stocking linens, china, glass, silver, and food items for service.
Assist in preparation of smaller items such as toast, soup, or beverages.
Able to carry out other reasonable duties and responsibilities as assigned.
Educational Requirements
N/A
Experience Requirements
At least 2 year(s)
Job Requirements
Gender:
Both
Age:
20 to 40 year(s)
Salary Range
Not mentioned
Other Benefits
Attractive salary with admissible benefits will be offered to deserving candidates
Application deadline has been passed!
Other jobs of this Category