Category
: Hotel/Restaurant
Application deadline has been passed!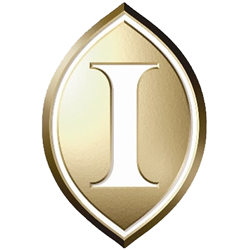 Assistant Club Intercontinental Manager
InterContinental Dhaka
Job Summary
Experience
: At least 2 year(s)
Salary Range
: Negotiable
Job Description / Responsibility
Provide feedback and make recommendation on improvement to the operation.
Be in attendance throughout a full house situation and ensure all routines are followed through and due out are cleared.
Evaluate the performance of subordinates in accordance to the prevailing personnel policy.
Ensure all employees are properly inducted and that ample time is spent.
Monitor requisition for all areas. Physical check on these areas to avoid overstock situation.
Routine check on early departure and late arrival counts for the forthcoming day and ensure that reception is fully staffed.
Disseminate important operations information to immediate subordinates and relevant departments as well as follow-up through discussions on assignment given to them.
Attend cross functional meetings to eliminate or reduce challenges faced by all departments as well as to reduce the "wide gaps."
In the absence of the front Office Manager, take full responsibility and accountability for the Club InerContinental Lounge & Club Floor.
Involve and assist in recruiting and selecting Club Floor personnel.
Keep currently informed on all matters, which will contribute to candidate's effectiveness. Maintains complete and readily accessible files and records necessary for effective operation and future reference.
Maintain close and liaison with all other departments on guest services and other matters.
Ensure Annual Leave and Public Holidays are well scheduled and taken.
Attend all feedback/comments from the guest and transmit them to the department concerned and see that corrective actions are taken immediately.
Constant checks on the appearance, grooming and uniform of the staff and make recommendations to rectify and correct such appearance on all staff. Candidate also makes appropriate suggestions to improve staff training.
As 'eyes and ears' of the Management, candidate must have a keen of observation and should not be restricted to the enumeration of observed facts but should suggest remedies and improvements.
Make every effect to ensure guests of the Club Lounge & Club Floor are made as comfortable and contended as possible.
Log all irregularities in the Logbook especially any unusual occurrences such as incidents, thefts, emergencies and blackouts, for the front Office Manager to bring to the attention of the Management.
Coordinate and work closely with the Security Department with regards to any criminal act within the resident or suspicious guest.
Coordinate with all departments concerned on VIP arrivals, and guest with special request, to see that all requests are met.
Coordinate and assist in the control of fire preventive, repairs and maintenance and pest control
Check on all public and staff areas regularly for any irregularities.
Develop and maintain good employee relations through intelligent interpretation and conscientious application of Club Lounge personnel policies.
Co-operate with the company to achieve compliance with FLS legislation
Take moral and legal responsibility for conducting themselves in their work so they do not expose themselves or others to risk
Not undertake any activity which compromises their personal FLS, or the FLS of others
Report all accidents, dangerous occurrences, or hazards, no matter how minor, to the supervisor or Heads of Department.
Comply with hotel rules and regulations and provisions contained in the employment handbook.
Comply with company grooming standards at all times to portray a professional image of self and the hotel.
Comply with time and attendance policies set by the hotel.
Actively participate in training and development programs and maximize opportunities for self-development.
Demonstrate understanding and awareness of all policies and procedures relating to health, hygiene and fire life safety.
Familiarize yourself with emergency and evacuation procedures.
Ensure all security incidents, accidents and near misses are always logged in a timely manner and brought to the attention of the line manager.
Comply with the company's corporate code of conduct.
Familiarize self with the company values (Great Hotels Guests Love) and model desired behaviors (Winning Ways, Room to be Yourself) and ways of working (IHG Wheel).
Perform all tasks as directed by the manager in pursuit of the achievement of business goals.
Any task as and when required, not limited to.
Educational Requirements
Bachelor Degree in any discipline is required. Bachelor Degree in Hotel Management is preferred.
Experience Requirements
At least 2 year(s)
Job Requirements
Age 28 to 32 years
2 years related experience in 5* hotels/ luxury properties
Customer service skills and problem solving abilities & extremely organized and demonstrates good planning skills
Knowledgeable in different PMS systems used by the hotel industry.
Good understanding of the hotel and hospitality business
Demonstrated ability of interact with guests, employees and third parties that reflects highly on the hotel, the brand and the Company.
Good in the use of Microsoft Office.
Good in communication.
Flexible with working hours and must be a team player
Multitasking skill
Excellent in speaking and writing in English
Gender:
Both
Age:
28 to 32 year(s)
Application deadline has been passed!
Other jobs of this Category