Category
: Engineering
Application deadline has been passed!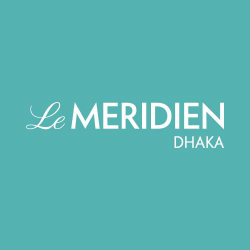 Maintenance Manager
Le Meridien Dhaka
Job Summary
Experience
: At least 6 year(s)
Salary Range
: Negotiable
Job Description / Responsibility
Conduct walk-through and visually assess the safe and efficient maintenance and operation of the physical structure(s) of the hotel, all mechanical, electrical, HVAC systems and any other related equipment.
Verify completion of all routine maintenance on public spaces, meeting rooms, ballrooms, outlets, back of the house spaces, and grounds. Verify completion of all repairs, replacement, and renovation projects to offices and employee work areas.
Assist in hiring, training, supervising, and disciplining department staff and all other staff under direction of the Engineering Department, such as painters, upholsterers, and groundskeepers.
Adhere to all corporate required purchasing policies and controls, including, but not limited to, all outside contractor bids, budgets, and schedules. Follow prescribed safety procedures for personnel and equipment by the company.
Maintain effective Energy Management and Preventive Maintenance programs and conduct special training for other operating departments on the safe and efficient use of equipment and energy in the hotel.
Inform the supervisor on a regular basis regarding the specific and overall condition of the building structure(s), related systems, and equipment offering prudent, cost effective proposals for maintaining these systems. Access and input information into a computer and generate reports.
Regular attendance in conformance with the standards, which may be established from time to time, is essential to the successful performance of this position. Employees with irregular attendance will be subject to disciplinary action, up to and including termination of employment.
Due to the cyclical nature of the hospitality industry, employees may be required to work varying schedules to reflect the business needs of the hotel. In addition, attendance at all scheduled training sessions and meetings is required.
Upon employment, all employees are required to fully comply with Company rules and regulations for the safe and effective operation of the hotel's facilities. Employees who violate hotel rules and regulations will be subject to disciplinary action, up to and including termination of employment.
In addition to performance of the essential functions, this position may be required to perform a combination of the following supportive functions, with the percentage of time performing , each function to be solely determined by the manager based upon the particular requirements of the hotel:
Supervise necessary repairs and maintenance throughout the hotel. Assign department employees to make electrical, carpentry, plumbing, plastering, painting, locksmith and other mechanical installations and repairs.
Prepare technical data, bidding, project work, alterations and repairs for properties. Must have basic knowledge of building codes.
Actively train in fire prevention, environmental health and safety, and engineering systems. Attend all meetings regarding hotel operations: department, fire, safety, health, quality improvement.
Oversee daily and weekly payrolls. Prepare departmental manpower schedules.
Oversee water treatment programs.
Attend morning walk around as required.
Educational Requirements
Bachelor in Engineering (BEngg)
BSc. in Engineering is required.
Experience Requirements
At least 6 year(s)
Job Requirements
The individual must possess the following knowledge, skills and abilities and be able to explain and demonstrate that he or she can perform the essential functions of the job, with or without reasonable accommodation, using some other combination of knowledge, skills, and abilities.
Must be able to speak, read, write and understand the primary language(s) used in the workplace.
Must be able to read and write to facilitate the communication process.
Requires good communication skills, both verbal and written.
Must have thorough knowledge of all types of mechanical equipment such as chillers, boilers, water softeners, and refrigeration equipment.
Must have thorough knowledge of plumbing and electrical systems, maintenance of records of power, water and fuel consumption.
Must have experience in office procedures, ordering materials, securing bids, city codes and other applicable building laws, building construction, blueprint reading, etc.
Must possess basic computer skills.
Working knowledge of federal, state and local laws governing equal employment opportunity and civil rights, occupational safety and health, wage and hour issues, and labor relations, including, but not limited to the statutes and their comparable state and local laws.
Gender:
Both
Age:
Any
Other Benefits
Mobile bill, Medical allowance, Performance bonus, Provident fund, Insurance, Gratuity
Salary Review: Yearly
Festival Bonus: 2
Application deadline has been passed!
Other jobs of this Category