Category : Education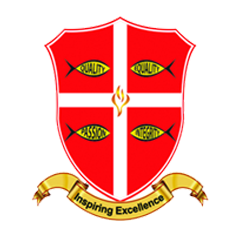 Senior Section Teacher (Mathematics)
Gateway International School
Job Summary
Experience
: At least 5 year(s)
Salary Range
: Not mentioned
Job Description / Responsibility
We have some vacancies as English Medium Senior Section Teacher (Science Subjects) in Gateway International School located at ,Dhaka 62/A Siddeshwari,opposite Viqarunessa School.
You have to take the challenge of teaching in innovative ways to ensure quality of education.
After successful completion, you will be given sample batches first to prove your work skills in teaching.
You will get enough facilities to teach at your ease but the output has to be a standard one related to the existing service market.
Successful and deserving teachers will have the chance to become counselor of the branches. We maintain international standard QUALITY to provide education service in the market and never compromise with it. We are ISOQAR (ISO 9001) and UKAS (26) certified organization.
You have to report directly to the coordinator of the respective course, your
reporting will be to the respective Branch Manager for HR related issues.
Remember: you will be evaluated in a 360 degree approach to explore your skills in a better way.CANDIDATES LIVING IN AND AROUND SIDDESHWARI WOULD BE GIVEN PREFERENCE. For more information ' Like' our
Educational Requirements
Bachelor Or Masters in relevant discipline with O and A level background. (Deserving candidates can show experience).
Students with better CGPA will get preference ensuring other qualification(s).
Experience Requirements
At least 5 year(s)
Job Requirements
Both males and females are allowed to apply
Minimum 5 years experience In eng med. Schools
We prefer the candidates who are goal oriented and can handle jobs under pressure.
Experienced candidates are also encouraged to apply.
Strong communication skill in English.
O and A level passed candidates will be given preference
Candidates living around Siddeshwari are encouraged to apply
Outstanding communication skill will always get preference just after the merit.
Experience is not required but experienced candidates may have the preference to be in the short list of interview.
Gender:
Both
Age:
Any
Salary Range
Not mentioned
Other Benefits
Really deserving candidates will receive lucrative pay package.Working with Gateway will give you the idea of a friendly, challenging and also rewarding environment to shape your future career.On the job training is the core of our HR beliefs; we prefer to remain outstanding in the market, that helps your personal development.We do not believe only in outstanding results but Quality in 'SERVICE'. If you think that you will be able to handle the challenge to be a LANDMARK in this Service Market, you will always get preference over others.
Company Information
62/A Siddeshwari, (Opposite Viqarunnessa School) Next to Monwora Hospital
Providing international standard education services. We maintain international standard QUALITY to provide education service in the market and never compromise with it. We are ISOQAR (ISO 9001) and UKAS (26) certified organization.
http://www.gatewaybd.org