Category : Commercial/Supply Chain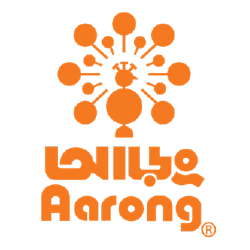 Manager, Social Compliance and Producer Development
Aarong
Job Summary
Experience
: 4 to 6 year(s)
Salary Range
: Negotiable
Job Description / Responsibility
Overseeing the social auditing operations of producer's production centers including ensuring all requirements are met and that the auditing is standardized (may require field visits).
Ensuring the improvement of social compliance of Aarong's Independent Producers, Ayesha Abed Foundation and other BRAC Enterprises and their supply chains through CAP (corrective action plans), CAD (corrective action declarations), trainings and materials.
Developing the current social auditing methods in order to obtain greater accuracy and detail.
Developing and overseeing processes of acquiring up-to-date and accurate knowledge management data of the entire supply chain.
Ensuring that grievances from independent producers are handled with attention to keeping lead times at a minimal, as well as taking decisions/getting involved with obtaining decisions when the issues are more sensitive or urgent.
Ensuring all the producer administration is processed quickly and providing decisions where required, this include new producer enrollment, suspensions, information updates etc.
Overseeing the coordination of monthly producer forums and other activities which facilitate producers being able to raise their concerns to enterprise management.
Ensuring the relevancy and efficiency of capacity building activities for producers including arranging trainings/forums.
Ensuring that all Ayesha Abed Foundation (AAF) artisans receive prompt and accurate payouts through the Health Security Scheme (co-contributory health-financing).
Overseeing the development and adaption of the Health Security Scheme in order to provide further benefit to the health of the beneficiaries.
Planning and upscaling the Health Security Scheme to other artisans linked with the supply chain of BRAC Enterprises.
Overseeing the operations and reporting of Artisan Development Initiatives (incl. microfinance, legal services, nutrition, gender etc.) and Jamdani School.
Ensuring regular evaluation of artisans needs in order to adapt current programmes or develop new programmes to fulfill these requirements.
Developing and sharing BRAC-Aarong annual sustainability report as well as other ad hoc communications concerned with sustainability including ensuring adherence to WFTO (world fair trade organization) regulations and principles.
Regularly updating and communicating BRAC-Aarong's progress according to their theory of change.
Participating in and organizing events regarding sustainability knowledge-sharing especially within the scope of BRAC-Aarongs field.
Reaching out to potential partners and /or external stakeholders in order to develop a network within the social enterprise, handicraft and artisanal sectors.
Setting clear and result oriented objectives in order to ensure that all team members are motivated and achieving their targets.
Providing support to team members with the potential for taking on leadership/ management roles through advice and support on decision-making, independent working and supervision etc.
Educational Requirements
Masters from any reputed university.
3rd division/ Class/ CGPA below 2.0 in any academic examinations will not be considered.
Experience Requirements
4 to 6 year(s)
Job Requirements
Age at most 40 years
Should have knowledge local and international Labor Laws
Internationally recognized social auditing standards like BSCI, SA8000, ILO etc.
Excellent communication skills both written and oral in English and Bangla is required
Proficiency in Compliance Auditing, Project Management, Data Management etc.
Must have good problem solving & decision making skill
Gender:
Both
Age:
At most 40 year(s)
Other Benefits
Performance bonus, Provident fund, Weekly 2 holidays, Insurance, Gratuity
Festival Bonus: 2