Category
: Administration
Application deadline has been passed!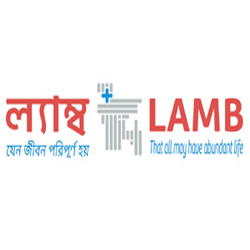 Field Coordinator
LAMB Hospital
Job Summary
Age
: At least 25 year(s)
Experience
: Not mandatory
Job Location
: Nilphamari
Job Context
LAMB is a well-run major mission Hospital, Community Health Development, Training and Research organization. Services cover more than 6.3 million people in North West Bangladesh.
The circular is for making waiting list for the following contractual position based at Nilphamari District for the SHOW Project funded by Global Affairs Canada (GAC) through Plan International.
Job Summary: Responsible for overseeing the health & development activities in target Unions. This would include planning, implementation and monitoring of health and development activities, Liaison and assist to functioning UH&FWC.
Job Description / Responsibility
Administration:
Prepare monthly, quarterly & annual action plan
Organize monthly coordination meeting
Provide personnel management including in-service training & skill development
Ensure effective administration of Union offices, SDU/FWCs and other LAMB offices/clinics
Carryout the targeted objectives & tasks of assigned Unions
Financial & Logistics management:
Ensure defined book keeping practices at Union office, SDU/FWC and other LAMB operated centers
Ensure financial reports, records organizational policies in local purchases
Proper utilization, maintenance and management of office assets and clinical assets
Management, requisition and stock keeping of logistics, commodities, equipments, materials and assets
Program activities:
Ensure formation, reformation of CCMG/CG, FWCMC/FWCMG, CSG, USC/UDC as per government protocols
Ensure regular (monthly/quarterly) meeting of CCMG/CG, FWCMC/FWCMG, CSG, USC/UDC with active women participation
Ensure that meetings are organizing for development of health service delivery facilities, well-being for rural women & children's health and addressing the needs of community health
Ensure that women members of the groups has easy access to raise their issues, access and rights to take decisions by their own and effective execution of the decisions taken by groups/committee
Need assessment, assist and arrange trainings/orientations for development & empowerment of various groups
Ensure timely update of mothers, children and other HH information by HH register/format used by CHW/ CSBA/ CMW
Form, reform target community groups, ensure FGD, BCCand other communication, designed by project
Ensure regular/targeted HH visit by CHW and communication; health, social & other information/data records
Ensure community mobilization focused on social, gender, culture, stigma, discrimination, women empowerment and child protection
Ensure CC, FWC & SDU operation as per government and LAMB protocols
Ensure effective uses of BCC/IEC materials towards community including video show & other TFDs
Work closely with local leaders and community committees in raising health awareness and educate communities on maternal-child health issues in the communities.
Supervise on regular basis community mobilization activities in order to improve health seeking behaviors in the community.
Work with community, committees in streamlining community level referral for women & children's health in the community.
Conduct regular meetings with targeted community groups in order to address social, cultural and traditional barriers affecting health.
Supervise CHW's activities and ensure optimal uses of field resources
Ensure day/event observation/celebration at Union level
Ensure monthly, quarterly and annual report from Union
Networking & Dissemination:
Disseminate impact to groups, communities, local government & governments
Attend and participate Union level health and development meetings
Organize dissemination meetings for GO, NGO & communities
Develop & ensure best collaboration and coordination with local government, community groups/ committees and Union Health and FP departments
Develop and maintain effective collaboration with referral service points
Necessary assistance & networking with MIS-R and other teams of LAMB
Disseminate organizational practices, values, policies and objectives towards union staff
Integration of spiritual, emotional & social health:
Ensure prayer at beginning of daily work, before meeting, workshop, seminar & trainings
Ensure spiritual concepts & holistic approach in communication, service delivery, administration and resolution of conflicts
Ensure religious values and organizational values of staff
Comply with Plan Bangladesh & LAMB policies and practices with respect to child protection, health and safety, equal opportunity and other relevant policies and procedures.
Experience Requirements
Not mandatory
Job Requirements
Age at least 25 years
Both males and females are allowed to apply
5 years' experience in health development, staff supervision. Able to drive motorcycle with valid motor driving license.
Gender:
Both
Age:
At least 25 year(s)
Application deadline has been passed!
Other jobs of this Category