Category
: Accounts & Finance
Application deadline has been passed!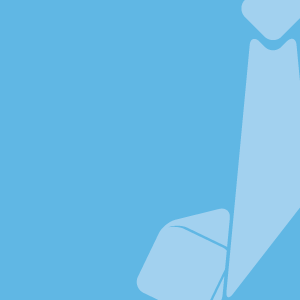 Finance Manager
THT-Space
Job Summary
Experience
: At least 5 year(s)
Job Location
: Nilphamari
Salary Range
: Not mentioned
Job Context
THT-SPACE is a manufacturing company of professional printer equipments, located in Bangladesh, invested by Zhejiang Weiting Electrics Co., LTD from China.
Zhejiang Weiting Electrics Co., LTD founded in the year2000, in the recent 20 years, the company focused on the stylus printers and thermal printers` research and development, production and sales. With the printer technology, highly vertical production capacity, and the most complete intellectual property rights in China`s stylus printer industry, Zhejiang Weiting Electrics Co., LTD is one of the very professional, modern, large-scale printer manufacturing enterprises in China.
Now, THT-SPACE has set up a company in Uttara EPZ, Nilphamari as a printer manufacturing company in Bangladesh, THT-SPACE will take the leading industry experience as the basis to drive the development of the whole Bangladeshi printer industry through the way that the company and employees grow together. The company will serve the Chinese and Southeast Asian markets with highly competitive products. With the project landing, THT-SPACE is looking for excellent employees in Bangladesh. We are ready to invite you to grow and advance together.
Job Description / Responsibility
Supervise the company's financial activities strictly in accordance with Bangladesh's accounting law. Observe state financial disciplines, financial law, financial rules and regulations.
Responsible for the daily management of the finance department, organize and supervise the people to accomplish all tasks within the scope of the responsibilities in the department.
Set up, maintain, supervise and implement the company's financial rules and regulations.
Responsible for making annual and quarterly financial plans and supervising the implementation.
Responsible for the company's cost management, cost forecasting, cost control, accounting, analysis and assessment. Reduce consumption and save costs to improve the company's profitability. Create, organize and implement financial budget report.
Management of funds and assets.
Monitor major economic activities that may cause economic losses to the company and report to the head office and general manager in time.
Organize the department to prepare the financial statements in time according to the rules and requirements from the head office.
Use the financial data to objectively and truthfully analyze the implementation of financial revenues and expenditures, and provide references for leaders to make decisions.
Communicate with banks and other institutions, and maintain good relationships with them. Assist Finance director to carry out communication and coordination between finance department and inside and outside the company.
Proficient in the tax policy, organize and execute the company's tax declaration and tax payment.
Verification of claims, debts, and fixed assets.
Change the financial role according to the development of company's project, finish the tasks assigned by the leader.
Educational Requirements
College degree or above, major is financial management, accounting or tax related, has national accounting certificates.
Experience Requirements
At least 5 year(s)
Job Requirements
Age 30 to 42 years
At least 5 years work experience of financial accounting in manufacturing industry.
Good English speaking & writing, familiar with Microsoft Office (Excel, Word, and etc). Chinese speaking is preferable.
Proficient in financial accounting system, financial accounting, auditing, tax affairs, foreign exchanges, and etc.
Familiar with the whole process and management of accounting operation, financial accounting and auditing.
Familiar with national financial laws and regulations, tax policies and related accounting treatment methods; capable of analysis and judgment.
Capable of financial planning.
Good communication skills, able to organize, coordinate and fast respond
Good morals, optimistic, confident, a team player.
Good at thinking and learning, timely learn and master the latest financial knowledge, adapt to the needs
Gender:
Both
Age:
30 to 42 year(s)
Salary Range
Not mentioned
Application deadline has been passed!
Other jobs of this Category