Category : Accounts & Finance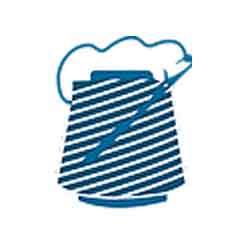 Manager - Internal Audit
Roshawa Group
Job Summary
Age
: At least 30 year(s)
Experience
: At least 10 year(s)
Job Location
: Banani, Dhaka
Salary Range
: Negotiable
Job Context
CANDIDATES FROM CHARTERED ACCOUNTCY & STRONG TECHNICAL ACCOUNTING & AUDIT BACKROUND WISE BE CIRCULAR PREFERENCE
Job Description / Responsibility
Audit as per schedule in a different project of spinning mills Working areas.
Maintain working papers and files systematically
Check and verify all kinds of bill voucher of ensuring the accuracy of financial transactions.
Completing audit field work according to establish working schedule.
Prepare working papers recording and summarizing audit procedures performed
Execute detailed audit procedures including review of transactions documents personal life records policies and process
Prepare Audit Plan
Prepares and analysis of audit data through computer aided audit tools.
To check cash/ bank/ journal voucher
Physical verification of fixed assets and store items
Review relevant security policies and procedure
Market survey & quotation collection to verify procured items
Planning with cost control minimize wastage increase productivity and efficiency
Setup Production capacity/turnover and check achievement with turnover & report the lacking of achievement.
Capable to find out discrepancy of every dealings and record
Ability to face external auditor yearly
To monitor internal control system
To check inventory in regular basis.
To follow up whole process of work as it is functioning properly.
Identify weakness in the internal control system and contributing to the development of the process or system.
Obtain analysis and evaluate accounting documents financial documents
Educational Requirements
Bachelor of Accounting/ Finance or BBA major in Accounting/ Finance Master's Degree (MBA, M-Com) is an advantage and preferred.
Qualified chartered accountant (ACA/FCA) is a must. Membership in Certified Internal Auditor/ Certified Information System Auditor is advantageous.
Experience Requirements
At least 10 year(s)
Job Requirements
Age 35 to 55 years
Only males are allowed to apply.
Knowledge: Corporate Governance; project management and relationship with Management & auditees.
Internal Audit Standards and Professional Practices Framework
Best Practices in Internal auditing; audit tools, methodologies, techniques
Enterprise Risk Management
Ability to process market survey report and review right process of purchase
IFRS/ BFRS, Laws & Regulations such as Tax, VAT, Company Law etc.
Experience in internal audits, external audits & Finance operation knowledge/ exposure
3 years auditing experience and 2 years Finance/ Accounting operation experience or 5-7 years of any combinations.
Functional Area: Finance & Accounts
Role Category: Chartered Accountant (CPA), Cost Accountant / ICWA, Credit Control & Collections, External Auditor, Internal Auditor, Taxation - Manager
Preferred Business Area: Export/Import, Garments / Textile
Gender:
Male
Age:
At least 30 year(s)
Job Location
Banani
Dhaka
Other Benefits
Mobile bill
Salary Review: Yearly
Festival Bonus: 2
Conveyance Allowances
Other Facilities as per Company Policies
Apply Instructions
Send your CV to [email protected] or click here
Applicants must have minimum 8 years of experience in spinning mills /garments.
Applicants must have to mention their "Current Salary" & "Expected Salary" in their CV.
Of course the present Salary's bank statement must be displayed otherwise the application is not required.
Application Deadline : Oct 21, 2019
Latest jobs of this Company
Other jobs of this Category