Category
: Software/IT
Application deadline has been passed!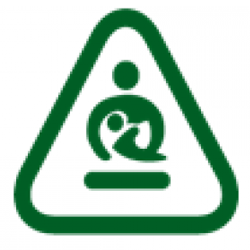 Application Development & Support Executives
Delta Life Insurance Company Limited
Job Summary
Experience
: Not mandatory
Job Location
: Anywhere in Bangladesh
Salary Range
: Negotiable
Job Context
Delta Life Insurance Company Limited, a `AAA` rated company and one of the leading life insurance Companies in Bangladesh, providing life insurance services by a team of highly-motivated and skilled professionals, invites applications from the deserving candidates for the following position:
Roles:
Provide a single point of contact for end users to receive support and maintenance for Policy Administration System.
Install, diagnose and troubleshoot Application Software related issues to ensure uninterrupted operation of the System.
The person will also troubleshoot problem areas (in person, by telephone or via e-mail) in a timely and accurate fashion, and provide end-user assistance where required.
** This role will be in a fast-paced environment and the candidate is expected to become self-sufficient within 3 months.
Job Description / Responsibility
Receive and respond to incoming calls and/or emails regarding software related problems.
Perform data related error correction according to the Business Rules.
Perform Data Import, Export and Merge on Daily Basis.
Create Reports in Oracle Report Development Environment as required and instructed by the Management.
Perform Functional Enhancement in the Software Module currently available in the Policy Administration System.
Design & Develop new Application Modules in both Desktop & Web based Platform as required.
Prepare test cases and tools for monitoring application performance and then provide performance statistics and reports.
Assist in preparing, maintaining, and upholding procedures for logging, reporting, and statistically monitoring application operations.
Develop, document and train on Application Software installation and troubleshooting procedures.
Educational Requirements
Bachelor Degree in the relevant field from reputed institute
Minimum 3 years relevant work experience in production environment
Experience Requirements
Not mandatory
Job Requirements
Age at most 40 years
Knowledge & Experience:
In-Depth knowledge on Relational Database Systems
Ability to write complex queries for managing and manipulating business data
Hands on Experience in Designing Reports using Reporting Tools such as Oracle Report Developer, Crystal Reports.
Working technical knowledge on Oracle Forms Developer.
Excellent understanding on Software Design & Development.
Working technical knowledge on Web Development Technologies such as PHP, HTML, CSS, JavaScript and .Net Environment.
Excellent technical knowledge of PC and desktop hardware.
Good understanding of the organization's goals and objectives.
Personal Attributes:
Ability to identify, debug and resolve program logic & design related error.
Ability to conduct research into PC issues and products as required.
Effective interpersonal skills and relationship-building skills.
Strong written and oral communication skills.
Ability to present ideas in user-friendly language.
Analytical and problem-solving abilities with keen attention to detail.
Self-motivated and directed, with the ability to effectively prioritize and execute tasks in a high-pressure environment.
Experience working in a team-oriented, collaborative environment.
Strong customer-service orientation.
Work Conditions:
Fast-paced environment with the requirement for 99.9% uptime during business hours.
Great opportunity for professional growth and learning
Gender:
Both
Age:
At most 40 year(s)
Job Location
Anywhere in Bangladesh
Other Benefits
As per company policy.
Application deadline has been passed!
Other jobs of this Category