Category
: NGO/Development
Application deadline has been passed!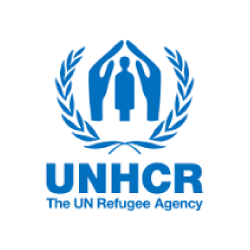 Assistant WASH Officer
United Nations High Commissioner for Refugees (UNHCR) Representation in Bangladesh
Job Summary
Experience
: At least 1 year(s)
Job Location
: Cox's Bazar
Salary Range
: Not mentioned
Job Context
Vacancy Notice No. VA/BGDCO/FTA/024/2019
Category/grade: National Professional Officer (NPO), NOA
Post Number: 10028075
Type of contract: Fixed-term Appointment
Date of Issue: 6 August 2019
The effective date of assignment: As soon as possible
Organizational Setting and Work Relationships:
The position will support the UNHCR Country Operation, in coordination with the Government, to assess needs and coordinate the provision of WASH, in particular, hygiene promotion services to persons of concern to UNHCR. This will include coordination at site level with WASH partners in conjunction with the government authorities, and monitoring progress of hygiene promotion programme implementation to ensure that an adequate level of hygiene promotion service is provided at each site in accordance with the UNHCR WASH Manual and Technical Guidelines, and applicable UNHCR Standards and/or National Standards.
The position will assist in hygiene promotion activities planning and management as well as monitoring and evaluation at site level and report to the WASH Officer. The position would coordinate interventions with UNHCR`s implementing partners in line with WASH Sector. The incumbent will support capacity building activities and supervise at least one staff at general level. The position will receive ongoing support from the direct line manager) in understanding operational context, organizational culture, team dynamics, planning, monitoring and reporting as well as other targeted support as determined.
Job Description / Responsibility
Accountability (key results that will be achieved
UNHCR's policies, standards and procedures relating to hygiene promotion are appropriately and coherently applied in the area of responsibility.
UNHCR country operation has sufficient support in hygiene promotion and thus better able to meet the needs of persons of concern.
Regular reports on hygiene promotion gaps and implementation through UNHCR reporting channels provided.
Menstrual Hygiene Management improved.
Hygiene promotion and capacity building intensified.
Environmental impact caused by refugees' hygiene promotion activities in hosting areas reduced.
Responsibility (process and functions undertaken to achieve results
At site level, enforce adherence to UNHCR minimum standards and assist in the delivery of hygiene promotion services for refugees and other persons of concern to meet the UNHCR standards and / or the national WASH standards, depending on the context.
At site level, coordinate the activities of WASH Partners, together with other UN agencies, governmental and non-governmental counterparts and local authorities to ensure delivery of hygiene promotion services to beneficiaries meet UNHCR standards of assistance, depending on the context.
Jointly with hygiene promotion staff of implementing partners and other hygiene promotion actors, update detailed needs and resource assessments and revise designs of SOP and plans as necessary, taking into account practical aspects of implementation, long-term sustainable solutions, and relevant soft skills' specifications and guidelines.
Develop and continuously update hygiene promotion SOP to serve the refugees and other persons of concern, and if possible, also to the host communities.
Advise and assist the UNHCR programme staff on the development of hygiene promotion aspects of the programme including planning, budgeting and input to financial management of the programme.
Provide guidance and support to partners on all hygiene promotion and environment related issues, to ensure quality, cost-effectiveness, sustainability and impact soundness in their implementation and in accordance with UNHCR policies, standards and priorities.
Monitor the implementation of the ongoing hygiene promotion activities administered directly by UNHCR and its partners.
Report regularly on hygiene promotion activity implementation by all WASH partners, while maintaining accurate records of all relevant hygiene performance indicators.
Support preparation of monthly sectorial reports and submit material for preparation of periodic project monitoring reports as required by the office at country level.
Perform other related duties as required.
Authority (decisions made in executing responsibilities and to achieve results)
Represent UNHCR in implementation and monitoring of all hygiene promotion activities.
Enforce hygiene promotion standards, protocols and guidelines.
Request WASH sector partners for hygiene promotion SOPs, assessment, monitoring & evaluation documents associated with the hygiene promotion activities.
Educational Requirements
Undergraduate degree (equivalent of BA/BS) in Sociology, Social Work, Social Anthropology, Social Education and Counselling, Gender Studies, Behavioural Sciences, Public Health Engineering or related field with minimum Minimum 1 year of relevant experience in hygiene promotion.
Experience Requirements
At least 1 year(s)
Job Requirements
Essential:
Demonstrated experience in Programme Management, Operation Management Cycle and related processes. Knowledge of Results Based-Management. Computer skills (in MS office) including advanced Excel skills (pivot tables, data management, etc)
Desirable:
Completion of UNHCR Learning Programmes or specific training relevant to function of the position including Programme Management - Level 1. E-tutoring of PM1, Framework for Implementing with Partners Learning Programme. Experience in programme management training and capacity building activities.
Functional Skills:
PG-Programme Management (project formulation, programme cycles and reporting standards)
PG-Results-Based Management
DM-Database Management
PG-Programme Analysis
IT-Computer Literacy
Language Requirement
Knowledge of English and/or UN working language of the duty station if not English.
Competency requirements
Core Competencies
Accountability
Communication
Organizational Awareness
Teamwork & Collaboration
Commitment to Continuous Learning
Client & Result Orientation
Managerial Competencies
Managing Performance
Judgement and Decision Making
Cross-Functional Competencies
Innovation and Creativity
Technological Awareness
Planning and Organizing
Desirable Qualifications & Competencies:
Good knowledge and experience of working with diverse stakeholders and vulnerable groups
Good knowledge and understanding of WASH standards for emergencies and refugee camps including UNHCR WASH Manual, SPHERE (e-SPHERE) and UNHCR Emergency Handbook technical guidelines and standards.
Knowledge and understanding of behavioural change, MHM, hygiene promotion/awareness raising strategies.
Knowledge and understanding of relationship between value of hygiene promotion/awareness raising and public health related concerns.
Knowledge and understanding of risk-based monitoring and evaluation, multi-criteria analysis and project management and control.
Excellent knowledge of Chittagonian and/or Rohingya language.
Eligibility:
Internal candidates: Interested staff members should consult the Policy and Procedures on Assignments of Locally recruited Staff (IOM/49-FOM/50/2012 dated 15 June 2012). If you have questions regarding your eligibility, you may also contact the HR Unit.
An applicant who has internal status is a staff member holding an indefinite or fixed-term appointment in any duty station in the country. Former UNHCR General Service staff members, having held an indefinite or fixed-term appointment for an uninterrupted period of at least one year may apply for internally advertised vacancies at their previous grade or equivalent or one grade above, if the seniority requirements are met, for a period of two years following separation (if such criteria are not met, former staff members can still apply as external candidates).
External candidates: External candidates must meet the essential minimum requirements of the position and candidates not citizens of the country must comply with all eligibility requirements for employment in line with the prevailing legislative prerequisites in the country. Completed and relevant university education can count as maximum 50% of the required years of work experience.
Candidates must be Bangladeshi nationals.
Internal staff members should consult the Policy and Procedures on Assignments of Locally recruited Staff (PPAL). If you have questions regarding eligibility, you may also contact the HR Unit
Gender:
Both
Age:
Any
Salary Range
Not mentioned
Other Benefits
A competitive compensation and benefits package are offered. For information on UN salaries, allowances and benefits, please visit the portal of the International Civil Service Commission at: http://icsc.un.org
Application deadline has been passed!
Latest jobs of this Company
Other jobs of this Category