Category
: NGO/Development
Application deadline has been passed!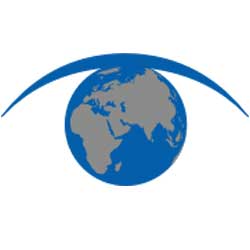 Grants Specialist
Helen Keller International
Job Summary
Experience
: At least 2 year(s)
Salary Range
: Not mentioned
Job Context
Reporting to : Director - Finance and Grants
Duration : The project period is through September 2020; expected start date in Jul/August 2019.
Scope of Work:
The Grants Specialist is responsible for ensuring implementation of all grants activities in Bandarban District with the maximum efficiency and professionalism with constant support to the Field Operations Manager (FOM) and the Director of Finance and Grants (DF&G) and other project staffs under the USAID/DFAP-SAPLING project. The Grants Specialist is to ensure best practices in financial and grants management within the project to maximize efficiency and growth. S/he will perform the grants operations of the program in the field and ensure in compliance with USAID, GoB, (VAT, Tax and NGOAB), and HKI rules and regulation. S/he will coordinate with the assigned implementing partners and serve as primary point of contact/advisor on all matters pertaining to grants support with SAPLING-HKI Bangladesh Dhaka office.
Job Description / Responsibility
Provide pro-active monitoring of all grant and subcontract implementation activities to ensure compliance with USAID guidelines.
Create training tools and develop modules to help build capacity for sub-awardees, using input from HKI BD policies and procedures.
Implement grant tracking/monitoring system for SAPLING sub-grantees.
Monitor grant expenditures for assigned activities, alert management to irregularities, and recommend re-negotiation as needed.
Ensure all grants' transactions are allowable, allocable and also reasonable.
Assist the Supervisor to build a strong finance and grants Team, providing relevant input and knowledge to guide and build the capacity of a cross-cultural team.
Review grants payment requests and associated documentation of assigned Implementing Partners.
Provide support to the implementing partners' Finance staff as required in the preparation of Monthly Financial Report and Advance Requests.
Manage partner relationship in terms of agreement, modification, fund disbursement, liquidation, financial monitoring, audit and capacity building of partner.
Work closely with Supervisor to build-up capacity for local implementing partners and program participants.
Provide technical assistance to implementing partners and HKI in Grants financial management.
Manage all correspondence related to Grants and assigned implementing partners.
Work with the Supervisor to ensure compliance with sector requirements.
Make regular financial monitoring visits to field (in assigned areas) and ensure all necessary jobs/activities are doing well.
Responsible for review of all of SAPLING's sub-grantee documentation prior to payment, ensuring that documentation meets established standards and that costs reported are in conformity with the terms of the agreements.
Facilitate training on Fraud, Conflict of Interest (COI), and Trafficking in Persons (TIP) to SAPLING staff members according to mandatory requirement of USAID funding.
Facilitate different capacity building trainings on USAID rules and regulations to program, finance, HR and procurement staff of IPs, LNGOs and HKI staff members.
Make assessments and provide feedback by ICIP (Internal Control Improvement Plan) to local NGOs in consultation with Organizational Capacity Building Advisor (OCA) and Director, Finance and Grants under capacity building initiative.
Make regular field visits to Local NGOs to monitor the status of ICIP improvement and provide support to local NGOs if required.
Make visit Seed Distribution points (SDP) in sample basis to check the compliances against SOP, USAID rules and regulation and environmental aspects.
Institutional supervision to FAA Coordinator regularly with Organizational Capacity Building Advisor (functional supervisor of FAA Coordinator).
Along with FAA Coordinator provide on-going support and coaching to the Local NGOs to ensure each project is completed and closed as per the agreed timeline.
Any other duties as assigned by the Supervisor that is consistent with the overall focus of assignment.
Educational Requirements
Minimum of Bachelor's degree required in relevant field.
Master's preferred or equivalent combination of education and work experience in a relevant competency area, including economics, finance, international development, business or other.
Experience Requirements
At least 2 year(s)
Job Requirements
Minimum 2 years' experience in managing grants for donor funded projects.
Knowledge on USAID rules and regulations governing grant processes.
Work Experience in the field of Finance and Grants with development organizations, donor organizations, local NGOs or INGOs.
Effective communication and language skills.
Strong computer literacy-MS Word, Excel, and Power Point.
Strong interpersonal skills in dealing with external contacts, as well as internal colleagues.
Gender:
Both
Age:
Any
Salary Range
Not mentioned
Application deadline has been passed!
Company Information
Rd No 82, Gulshan, Dhaka 1212, Bangladesh
Helen Keller International (HKI), an International NGO, has been working in Bangladesh since 1978. HKI implements different projects in partnership with national and international NGOs, development partners, academic and research institutions, and the private sector. HKI takes a gender-sensitive approach to improving nutrition, food security and eye health. Current program areas include Dhaka, Khulna, Barisal, Sathkhira, Nilphamari, Sylhet, Chittagong, and the Chittagong Hill Tracts (CHT) districts of Khatgrachari and Bandarban.