Category
: NGO/Development
Application deadline has been passed!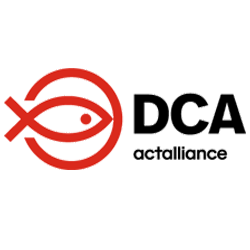 Skills Development Officer
DanChurch Aid
Job Summary
Experience
: At least 2 year(s)
Job Location
: Cox's Bazar
Salary Range
: Not mentioned
Job Context
National Position
Contract period:
31 December 2019 with the possibility of extension (subject to funding)
Line Manager:
Education Project Coordinator
Staff Manager:
N/A
Location:
Based in Cox`s Bazar with frequent field visits to Ukhiya and Teknaf as well as the Rohingya refugee camps
Purpose of the job (Brief):
The Skills Development Officer will work closely with the Education Project Coordinator to identify skills of youth in the refugee community as well as the needs of the labour market. Based on the assessment, s/he will assist in designing and implementing the identified activities. Additionally, the officer will support the capacity building of other education sector partners. S/he will also build linkages with the other stakeholders.
Job Description / Responsibility
Technical Project Management :
Conduct needs assessment to identify available skills of refugee youth in the Rohingya community as well as skills needed in the community.
Based on the needs assessment, support the expatriate manager and education project coordinator in designing the detailed programme.
In consultation with other stakeholders and DCA's livelihood team, design the skills development modules and material needed.
Support the capacity building of other partners.
Design and facilitate relevant training of trainers on e.g. youth-centred methodology, or linking learning to earning;
Closely collaborate with GBV and Livelihood Coordinator to ensure education activities are integrated in DCA's other activities.
Provide support, technical and management advice to the project implementation and to the programme team to ensure that the activities are implemented according to International Standards and donor requirements.
Visit project activities on a regular basis and provide constructive feedback and suggestions to the team.
Lead procurement requests of needed material.
Ensure field concerns and challenges are brought to the attention of relevant stakeholders, in line with complaints mechanism.
Other duties as requested by the supervisor.
Coordination, collaboration& networking:
Coordinate with community leaders to ensure acceptance of the programme and raise awareness of the right to education for adolescent and youth.
Carry out and update mapping of actors providing skills development activities and develop a strong network.
Interact with relevant government agencies and other organization for further coordination of the education activities.
Establish and maintain close links with procurement, logistics and finance officers to ensure that programme related procurement is carried out smoothly.
Report project progress and monitor project activities:
Assist in developing M&E plan; actively monitor and evaluate the progress of the implementation to ensure quality project implementation.
Based on regular monitoring, data collection, and management draft recommendations for improved project delivery.
Prepare monthly/quarterly progress report, case studies and concept notes as per donor requirements.
Contribute to reports, sitreps and to the preparations of new proposal.
Assist education programme team to build capacity of DCA staff and relevant stakeholders to ensure a reliable M&E system for better data collection and management and to ensure ethical data collection and information management.
Staff Supervision & Development:
Provide regular supervision, mentoring, guidance and required training to staff and partners.
Provide technical support to field staff and partners.
Ensure that all Education staff understands code of conducts.
Accountability and Core Humanitarian Standard:
Be familiar with accountability and Core Humanitarian Standard. Monitoring and reporting of complaints and feedback as per DCA complaints mechanism policy.
Be familiar with INEE Minimum Standards.
Educational Requirements
Postgraduate in education or related field.
Experience Requirements
At least 2 year(s)
Job Requirements
Minimum 2 years of experience in the field of vocational training required.
Field experience with NGO required;
Good understanding of the Rohingya response required;
Experience in conducting trainings and building capacity of implementing partners and government entities required.
Strong management skills and the ability to work well in a team.
Experience implementing activities for women and girls preferred.
Experience in youth programming preferred.
Clear understanding of gender, human rights, issues surrounding violence against women and girls.
Demonstrated understanding of and ability to maintain confidentiality and respect for beneficiaries.
Positive and professional attitude, strong problem-solving skills to address gaps and challenges.
Strong ability to organize work, meet deadlines, maintain composure, prioritize work under pressure, coordinate multiple tasks and maintain attention to detail.
Excellent communication, listening and observation skills, including ability to create trust, support, respect and interact with women of all ages, background and diversity.
Experience in writing brief narrative reports.
Computer literate, including Microsoft Word and Excel.
Language:
Fluency in Bengali and English required.
Only online applications consisting of minimum a CV and a cover letter will be considered.
The candidate must have personal commitment to social equity and equal rights and opportunities and adhere to the staff policies of DCA on Sexual Harassment and Anti-Corruption.
DCA needs people with excellent interpersonal communication skills and a good team spirit.
Willingness to be flexible is essential.
Only short-listed candidates will be contacted.
DCA promotes equal opportunities for women and men from different caste, ethnic and religious backgrounds and encourages them to apply for these posts within DCA.
Female candidates are highly encouraged to apply.
Gender:
Both
Age:
Any
Salary Range
Not mentioned
Application deadline has been passed!
Other jobs of this Category