Category : NGO/Development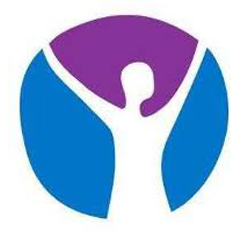 Logistics Manager (Training)
Pathfinder International
Job Summary
Experience
: At least 8 year(s)
Job Location
: Anywhere in Bangladesh
Salary Range
: Not mentioned
Job Context
Reports to: Operations
Direct Supervisor: Finance Director
Classification: Regular Full-time
Directs: None
Summary: Manages and coordinates events (trainings, workshops, seminars, meetings) logistics functions to ensure efficient operations of these events. Manages all aspects of logistics of events for Shukhi Jibon project, including, but not limited to facilities management, vendor management, travel, and document management related to any events. Assist all the program stakeholders in all aspects to ensure a successful organization of events which brings a positive impact in the project cycle.
The position is assigned to Shukhi Jibon project in Bangladesh. AUAFP is a five year multi-million dollars project funded by USAID. The project aims to strengthen and expand access to quality family planning services through a collaborative health system capacity building partnership with the government of Bangladesh, specifically through a flexible implementation model led in partnership with the Ministry of Health and Family Welfare, including the National Institute of Population Research and Training, the Directorate General of Family Planning, and the Directorate General of Health Services.
Other Information:
Extensive Travel required
Uses cellular and desk phone; laptop or desktop computer
Job Description / Responsibility
Budget Management: Develops and monitors the budget for all events.
Facilities Management: Serves as liaison between facility owner/party and employees on facilities issues; communicates with the relevant persons on all facilities-related issues and ensures timely response. Take lead in any facility management to ensure the events are well organized.
Travel Management: Ensures all travel related to any training or logistics transfer and ensure compliance processing of travel requests of the individuals related to training. Provides guidance to employees on travel-related issues.
Logistics: Plans, Procures, supports all logistics for evaluation activities, training, capacity assessments, learning events, schedules and calendars and other project activities. Ensures smooth operations of all activities by coordinating with drivers, translators, interpreters, venues, caterers, suppliers, activity-specific logisticians. Be personally responsible for disbursements of per-diem, travel allowance, etc. for participants of events and reconcile all transactions with accounts.
Financial: Calculate cost share contribution from various sources following USAID policies and maintain audit proof documentations
Coordination: Coordinate with the Divisional Offices to assist them in ensuring all the logistics related to any event that takes place in the office.
Written Communications: Communicate effectively with vendors, stakeholders, participants and others to organize events.
Record Keeping: Completes various forms, including purchase requisitions, shipping requests, requests for absence, travel expense reports, requests for payment, advance requests, travel requests, consultancy agreements and work orders. Maintain training, workshop records and share with MEL Team as required.
Mail Distribution: Opens and distributes mail; forwards correspondence to appropriate staff for action.
Project Management and Participation: Leads, manages or participates on cross-functional project teams.
Educational Requirements
Masters' degree in management or commerce or a related field, or a combination of education and experience that yields the required competencies
Experience Requirements
At least 8 year(s)
Job Requirements
Eight (8) years' administrative/ financial management experience
Work experience with USAID procurement rules and regulations
Prefer: Work experience in negotiating vendor contracts
Minimally Required Job-Specific Competencies:
Logistics Practices: Knowledge of logistics requirement for events, financial management, and procurements.
Financial Management: Must have knowledge and experience of financial management and reconciliation of funds/advances. Prepare budget for events. Must be familiar with USAID cost principals.
Mail Distribution Procedures: Ability to distribute mail according to accepted practices and procedures.
Record Keeping: Ability to complete forms and reports and file them according to accepted policy and procedures.
Event Coordination: Ability to coordinate events.
Writing and Editing: Ability to create and edit correspondence, reports and other forms of documentation.
Minimally Required Organizational Competencies:
PC Applications: Knowledge of MS Office products, including MS Word, Excel, Outlook, and PowerPoint.
Languages: Advanced writing and speaking skills using local language and English language
Communication: Advanced oral and written communication skills. Foundational knowledge of report writing.
Sexual and Reproductive Health and Rights: Foundational knowledge of family planning and reproductive health principles, practices and services, including program strategies and indicators.
Passion for Sexual and Reproductive Health: Commitment to family planning, reproductive health services, gender, maternal, child health services, and eradication of harmful traditional practices.
Influencing and Customer Service Skills: Advanced influencing and diplomacy skills. Advanced customer service skills.
Organization, Planning and Multi-tasking: Advanced organizational and planning skills, event planning and management skills. Proven ability to set priorities, meet deadlines and multi-task with minimal supervision.
Self-Management and Teamwork: Ability to work independently or as a member of the team, ability to be detailed-oriented, and ability to manage stress effectively in a fast-paced environment.
Matrix Management: Ability to thrive in a matrixed organization.
Confidentiality: Ability to maintain confidentiality on work related matters.
Gender:
Both
Age:
Any
Job Location
Anywhere in Bangladesh
Salary Range
Not mentioned
Apply Instructions
Send your CV to AUAFPjobs@gmail.com or click here
Please submit a CV of maximum 4 pages along with a cover letter of not more than 1 page detailing your experience and suitability for the role to AUAFPjobs@gmail.com
Note: Subject line should read "Logistics Manager (Training)"
Please also mention your preferable working place in the subject line
Only short-listed candidates will be called for interview.
Application Deadline : Mar 24, 2019
Company Information
Dhaka, Bangladesh
Pathfinder International is a global leader in sexual and reproductive health. We place reproductive health care at the center of all that we do believing that it is not only a fundamental human right, but is critical for expanding life opportunities for women, families, communities, and nations, and paving the way for transformations in environmental stewardship, decreases in population pressures, and innovations in poverty reduction. Pathfinder provides women, men, and adolescents with a range of quality health services from contraception and maternal care to HIV prevention and AIDS care and treatment. Pathfinder strives to strengthen access to family planning, ensure availability of safe abortion services and post-abortion care, advocate for sound reproductive health policies, and, through all of our work, improve the rights and lives of the people we serve.