Category : NGO/Development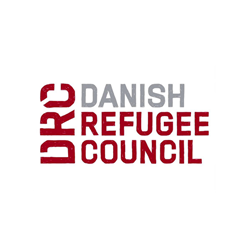 Shelter & Infrastructure Team Leader (SI)
Danish Refugee Council
Job Summary
Experience
: At least 2 year(s)
Job Location
: Cox's Bazar
Job Context
The Danish Refugee Council (DRC), one of the world`s leading NGOs, with a focus on responding to displacement, have been registered in Bangladesh since 2013. In 2017, in response to the Rohingya influx, DRC are preparing to launch an integrated program of support to the government in site management, shelter/NFI and protection. In 2018, DRC will be implementing aid projects in support of the host communities most affected by the influx of refugees. As a key part of this, DRC opened a main office in Cox`s Bazar, and a support/liaison office in Dhaka.
Designation of Duty Station: Based in Cox`s Bazar, Bangladesh
Start date: 1 March 2019
Job Description / Responsibility
Overall purpose of the role: The team leader, with the support of the manager, will lead in all matters concerning structural engineering elements of the cash and voucher program. More specifically, he/she is responsible to survey, analyse, design, implement and monitor engineering projects. Under the supervision and guidance of the manager this role will involve continual engagement in the refugee communities and support in overseeing all ongoing works. Capacity building of all technical teams and ensuring that the constructions are carried out are of high quality and are done in a timely and safe manner. This position involves close cooperation with the team leader responsible for voucher distribution, the beneficiaries, and DRC Protection and Camp management.
Assist in the design, setup and implementation of the project;
Daily update and management of data-gathering and tracking tools used to monitor the project;
Assist, and where necessary lead, community focus group discussions pertaining to the project in partnership and/or consultation with the Community Engagement team;
Daily supervision and management of the assigned project assistants;
Plan, implement and manage construction tasks in accordance with priorities and goals;
Adhere to relevant safety regulations;
Resolve any emerging problems and issues on field;
Develop and lead trainings and give feedback to project beneficiaries and relevant staff;
Selecting appropriate construction materials;
Ensure the project complies with legal requirements especially health and safety;
Inspection of structures related to the Livelihoods program to check conditions/foundations;
Strong adherence to safety and security protocols at all times, and along with CoC - dedication to reporting suspected contraventions;
Ensure DRC Code of Conduct is understood, acknowledged in writing, and followed by the project staff and all volunteer labor, and infractions are reported in an appropriate and timely manner;
Any other duties as agreed with Livelihoods manager.
Educational Requirements
Qualification in relevant field (Civil and Structural Engineering). (inclue certificats, licences etc.)
Experience Requirements
At least 2 year(s)
Job Requirements
EXPERIENCE AND TECHNICAL COMPETENCIES: (include years of experience)
At least 2 years proven experience in construction and engineering
2 years of experience working with an NGO in an emergency response setting;
2 years of experience conducting monitoring, evaluation and reporting of distribution and/or NFI and/or shelter and/or WASH programming;
Problem-solver and results-oriented;
Strong knowledge of construction operations and worksite management;
Excellent time-management skills;
Prior evidence of managing staff; with excellent leadership skills including challenging, motivating and developing a team;
The ability to take the initiative and work independently as well work as a team player;
Excellent interpersonal and communication skills;
Willingness to live and work in a challenging environment with limited resources;
Strong experience in community engagement including facilitating focus group discussions and semi-structured interviewing is an advantage.
Experience working on projects funded UNHCR, IOM, UNICEF, ECHO an advantage.
Excellent skills in Microsoft Office Excel;
Experience in cash-voucher programming an advantage;
Excellent in using AutoCAD would be an advantage;
Commitment to DRC's overall aims and policies and experience of promoting gender equity and ensuring vulnerable people's needs are met;
Must be willing to work during Friday's and Holidays if requested.
LANGUAGES: (indicate fluency level)
English (required - fluent in speaking, reading, and writing).
Bengali Chittagonian (required)
IN THIS POSITION, YOU ARE EXPECTED TO DEMONSTRATE DRC' FIVE CORE COMPETENCIES:
Striving for excellence: You focus on reaching results while ensuring an efficient process.
Collaborating: You involve relevant parties and encourage feedback.
Taking the lead: You take ownership and initiative while aiming for innovation.
Communicating: You listen and speak effectively and honestly.
Demonstrating integrity: You act in line with DRC's vision and values.
Gender:
Both
Age:
Any
Other Benefits
Salary and conditions will be in accordance with Danish Refugee Council`s Terms of Employment for National Staff in Bangladesh
Apply Instructions
All applicants must upload a cover letter and an updated CV,
1. Mentioning two referees` details with CV, where one must be from present or past employer (If Experienced) & another person can be your colleague.
2. The cover letter with CV must not be longer than four pages & must be in English.

Applications must be submitted through the page by clicking apply. Applications submitted by email will not be considered. Please do not submit hard copy. Hard copy is not allowed. Due to the urgency of the position, DRC will review applications on a rolling basis and candidates may be invited to test/interview.
https://candidate.hr-manager.net/ApplicationInit.aspx?cid=1036&ProjectId=155265&DepartmentId=19092&MediaId=5
Application Deadline : Feb 20, 2019
Company Information
Cox's Hilton Hotel, Block- B, Plot- 25, Kolatoli Road, Cox's Bazar.
https://drc.ngo/
Latest jobs of this Company
Other jobs of this Category