Category : NGO/Development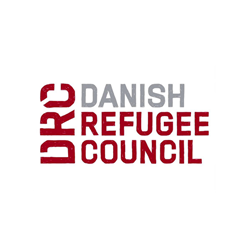 Child Protection Team Leader (Case Management)
Danish Refugee Council
Job Summary
Experience
: At least 3 year(s)
Job Location
: Cox's Bazar
Job Context
The Child Protection Team Leader`s primary function is to ensure quality implementation of the Child protection thematic area in synergy with the larger protection and gender-based violence components which constitute the overall DRC programme in Cox`s Bazar. He/She is responsible to oversee a team of child protection officers, assistants and case workers at the area level. The CP Team Leader is also responsible for representing DRC in any relevant field based thematic meetings with stakeholders and otherwise as needed. In addition, He/She will be responsible for complying with donors and internal DRC reporting and accountability policy and procedures. He/she is also tasked with providing technical assistance and guidance to mainstream protection across all the community based mechanisms at the zonal level.
Reporting line: Child Protection Manager
Duty Station : Kutupalong Refugee Camp / Cox`s Bazar, Bangladesh
Job Description / Responsibility
All duties and responsibilities below may be modified, reaffirmed and/or reprioritized as per the operational needs.
PROJECT DEVELOPMENT, IMPLEMENTATION AND REPORTING
Under the supervision of the Child Protection manager, contribute to the writing of concept papers and proposal development on the CP thematic areas of protection. Also identify CP gaps and vulnerabilities with a view to generating ideas for future projects with strong impact for the beneficiaries.
Support the protection assessment and ongoing risks analysis in order to design adequate responses.
Under the supervision of the Child Protection manager, ensure that all the CP protection approaches and tools are developed in synergy with the overall DRC's national based protection initiatives.
Make sure that all the protection projects adhere to the highest CP standards and principles as well as DRC guidelines and accountability standards.
Contribute to the development of advocacy points based on assessment of situation and risks related to children.
In collaboration with the Child Protection manager proactively contribute to quality and timely monthly, quarterly and annual reports.
Oversee the daily quality implementation, monitoring and evaluation of Child protected- related projects and interventions
Assist in organizing and delivering protection trainings and promoting the refugee laws on the rights of children.
Support innovative problem solving and strategy development to address complex issues relating to the safety and wellbeing of children and their families.
Work closely with the other programme components to maximize programme output and impact.
In collaboration with the other CP Team Leaders proactively contribute to quality and timely monthly, quarterly and annual reports.
STAFF DEVELOPMENT AND MANAGEMENT
Provision of technical support to staff members in linking DRC Cox's CP prevention and response to relevant protection standards, best practices and policy documents ensuring a rights-based approach programme framework.
Provide technical leadership to the Child Protection Case Workers in the case management work. Ensure all cases are up to date (filling system and CPIMS) and progressing well and in line with UNHCR and DRC standard tools.
Develop staff performance measurement and targets and appraise them based on the set targets.
Provision of technical support to staff members in linking DRC Child Protection issues that are observed in the field, to relevant protection standards, best practices and policy documents ensuring a rights-based approach programme framework.
COORDINATION AND REPRESENTATION
Develop relationships with a range of key stakeholders including donors, Local Government and other stakeholders on this specific thematic area.
Representation of DRC and active participation in the local working groups and any other meetings as requested
Close co-ordination in project implementation with partners, especially UNHCR and other UN agencies and national/international NGOs, including referrals, protection gap analysis, and advocacy.
SUPPORT MANAGEMENT TEAM TO:
Follow up all DRC / DDG Procedures for Security, Finance, Logistics, HR and Administration.
Uphold DRC's international code of conduct
Any other tasks as may be assigned from time to time.
LOGISTICS /FINANCE
Support the Protection and Child Protection manager to monitor financial commitments and expenditures against budgets and provide timely feedback on budget follow ups.
Plan and coordinate proactively logistics and movements of staff from and to different zones
Educational Requirements
A University degree in social sciences, development studies, guidance and counselling or relevant fields.
Experience Requirements
At least 3 year(s)
Job Requirements
To be successful in this role we expect you to be flexible and proactive in engaging with existing and potential programming in a changing operational context.
As this is an emergency start-up for DRC Bangladesh; flexibility in deployment locations and ToR changes is essential.
Moreover, we also expect the following Qualifications and Experience:
Minimum of three years' experience working with vulnerable communities, basic needs and distribution programming experience, and/or advocacy programs.
Experience in protection interventions in line with Refugees operation
Experience of working with UN or Non-Governmental organizations.
Good communication skills and ability to conduct training and awareness
Computer skills (Microsoft, Word, Excel, Powerpoint)
Good organizational and management skills.
LANGUAGES:
English - required
Chittagonian - required
IN THIS POSITION, YOU ARE EXPECTED TO DEMONSTRATE DRC' FIVE CORE COMPETENCIES:
Striving for excellence: You focus on reaching results while ensuring an efficient process.
Collaborating: You involve relevant parties and encourage feedback.
Taking the lead: You take ownership and initiative while aiming for innovation.
Communicating: You listen and speak effectively and honestly.
Demonstrating integrity: You act in line with DRC's vision and values.
Gender:
Both
Age:
Any
Other Benefits
Salary and conditions will be in accordance with Danish Refugee Council`s Terms of Employment for National Staff in Bangladesh. Contract Length : Full Time, 30 June 2019 (extension Contingent on funding)
Apply Instructions
All applicants must upload a cover letter and an updated CV (no longer than four pages) in English. Applications must be submitted through the below link by clicking apply. Applications submitted by email will not be considered. Please don`t submit hard copy. Hard copy is not allowed.
Apply here
Due to the urgency of the position, DRC will review applications on a rolling basis and candidates may be invited to test/interview.
Application Deadline : Dec 13, 2018
Company Information
Cox's Hilton Hotel, Block- B, Plot- 25, Kolatoli Road, Cox's Bazar.
https://drc.ngo/
Other jobs of this Category