Category
: NGO/Development
Application deadline has been passed!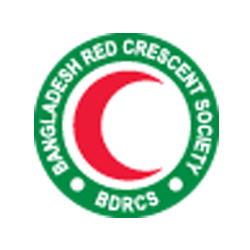 Senior Program Officer
The Bangladesh Red Crescent Society
Job Summary
Experience
: At least 3 year(s)
Job Location
: Cox's Bazar
Salary Range
: Not mentioned
Job Context
Duration of contract : 12 months (with possibility to extend)
Reporting to : Disaster Risk Reduction (DRR) Manager of BDRCS - PMO
Age: 36 years maximum (age limit will be relaxed in case of potential candidate)
Duty station : Cox`s Bazar
Purpose: To implement the coastal Disaster Risk Reduction (DRR) programme of BDRCS - PMO, supported by American Red Cross (AmRC) and International Federation of Red Cross and Red Crescent Societies (IFRC) in the camp settlements of displaced Rakhaine people set in Ukhiya and Teknaf and other areas in Cox`s Bazar.
Key Role: Under the direct supervision of PMO-DRR Manager, the Senior Program officer will be responsible for implementation of PMO and coastal DRR programme. The position will work closely with project management team and will maintain strong coordination with all sector and partners of PMO and others.
Lateral relationships: Establish and ensure effective working relationships with members in the team of AmRC/IFRC, PNSs, PMO team and respective RC unit
Job Description / Responsibility
Support the operational and financial management of the coastal DRR project in the camp settlements and host communities (funded by AmRC and IFRC), ensuring the specific project objectives are met.
Assist Project Coordinator/Manager/team for any requirement as per demand of the project.
Guide and supervise DRR Field Officers, Camp Mobilizers for better understanding of the DRR project.
Coordinate, supervise and monitor all DRR project activities at the camps as well as the host communities and all stakeholders including government agencies.
Frequently visit in the project areas and plan and monitor activities during implementation.
Support in implementing camp PoA developed by the camps, based on Vulnerability and Capacity Assessment (VCA) exercise.
Ensure continuous monitoring of the progress of DRR activities undertaken in the population Movement Operation and others.
Supervise all Field staff in organizing training, awareness campaign and dialogue as per plan
Closely work with Cyclone Preparedness Programme (CPP) to organize any events like trainings, simulation etc.
Ensure project resources are used properly and in case of any misuse or wrong doing immediately bring it to the attention of the Project Coordinator/Manager.
Roles and responsibility:
• Work closely with the programme team members and BDRCS PMO colleagues at all aspects
• Support the programme team, volunteers and CPP to effectively assess, design, monitor and report on the project activities
• Work closely with the IFRC/AmRC and Cyclone Preparedness Programme during the assessment, project planning, and implementation, monitoring and reporting process
• Plan and carry out with the programme team members, volunteers and CPP the following tasks to improve DRR support and reduce the vulnerability of the beneficiaries (Rohingya and host communities) by:
? ensuring all interventions are adequately assessed, planned, appropriate, implemented, monitored and reported.
? Ensuring majhis, leaders of CPP camp volunteers, CPP host community volunteers, community leaders and key stakeholders (especially CiCs and Site Management teams) are involved in any assessment process
? ensuring appropriate DRR support is provided to all members of the target group
• Provide technical support or guideline on DRR to the field staff
• Liaise with AmRC/IFRC, Government bodies, UN and I/NGOs, community groups, beneficiaries and private sectors
• Work as a team member and share views and plans with BDRCS/AmRC/IFRC colleagues, and management
• Provide full support to programme or other interventions when appropriate
• Visit the programme site(s) regularly and submit weekly monitoring reports to the management
• Prepare success stories and case studies for sharing with BDRCS/AmRC/IFRC and relevant stakeholders
• Capture learning from other DRR projects and share with the team. Also, share learning from the programme with others.
• Coordinate with CICs, Site Management team, IFRC/AmRC and CPP to contribute in the field of DRR and attend the weekly coordination meetings at camps to update all regarding DRR interventions
• Establish and maintain effective working relationships with all relevant stakeholders
• Coordinate with PNSs and IFRC
• Assist BDRCS, AmRC/IFRC in procuring different materials (personal protective gears, early warning equipment, LSAR and FA kits) for CPP camp as well as host community volunteers
• Assist the programme team in ensuring and following the CEA process and PGI while implementing any activities in camps and host communities
• Perform any other work-related duties and responsibilities that may be assigned by the line manager
• Responsible for the overall monitoring and effective implementation of DRR activities in time as per plan.
• Field visit to the project areas regularly for close monitoring as well as verify the qualities and quantities of the DRR activities.
• Maintain team spirit among the staff members and keep linkage with other operational areas.
• Prepare drawing, design, cost estimate and analyze of rates for any hardware activities undertake in DRR program.
• Maintain effective liaison with related stakeholders.
• Assist Team/Project manager to prepare the reports of the project.
• Assist to prepare budget and plan of the future DRR project to be undertaken in the coastal areas.
• Conduct baseline survey, Pre-Post KAP survey and FGD for DRR project.
• Support ensuring the funds of the grant are used solely for the objectives and activities of the project.
• Ensure organizing monthly/bi-monthly/Quarterly project team coordination meetings and to share the meeting minutes.
• Support developing/capturing IEC Materials, case studies, stories, Most Significant Change, visibility, etc.
• Support to ensure maximum management and programming integration among all Red Crescent partners and stakeholders.
• Support ensuring all project files, records, archives and databases (documentation, meeting minutes, etc.) are kept in good order and updated when required.
• Compile reports received from the field level and submit project progress reports to the Sector Manager according to the donor requirements, formats.
• Produce Quarterly project report incoordination with project team
• Check and verify all project bill, vouchers and forward to PMO's financial department.
• Maintain close coordination with AmRC/IFRC counterpart/team.
• Maintain stock of materials and equipment for the project
• Initiate note for any change such as transfer in BDRCS HR structure, request for cash advance, organizing big event, etc in consultation with Line Manager
Educational Requirements
Post-graduate degree in a field related to development, preferably social science or disaster management background
Experience Requirements
At least 3 year(s)
Job Requirements
Education and experience:
• Minimum 3 years of relevant experience on DRR
• Experience and skills in developing training manual, guideline and tools
• Experience and skills in developing tools for community-based disaster risk reduction
• Experience in working with Rohingya will be preferred
• Experience in working with local communities, civil society, partners, LGIs and governments officials
Skills & abilities:
• Self-supporting in computers (Windows, spread sheets, word-processing)
• Experience in working with Rohingya
• Chittagonian or Chittagong Bangla or Chatgaya language will be advantage
• Skills in training and developing staff
• Fluent in English & Bangla
• Analytical skills, Results-oriented
Personal qualities:
• Adhere to the 7 fundamental principles of Red Cross and Red Crescent movement
• Act at all times in accordance with the Code of Conduct
• Integrity & high standards of personal conduct
• Ability to train project staff on DRR
• Listening skills; Cultural sensitivity; Flexibility & adaptability; Team player and gender sensitive
• Assist the organization on occasion, in times of national, international, local emergencies or major disasters
Gender:
Both
Age:
Any
Salary Range
Not mentioned
Application deadline has been passed!
Latest jobs of this Company
Other jobs of this Category