Category
: NGO/Development
Application deadline has been passed!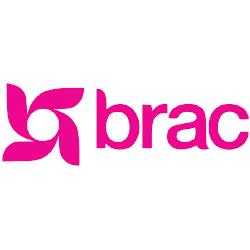 Programme Coordinator, HCMP Support, BRAC Humanitarian Programme (BHP)
Brac
Job Summary
Experience
: At least 8 year(s)
Salary Range
: Negotiable
Job Description / Responsibility
Act as a focal point at BRAC Dhaka office to coordinate all routine issues with the Humanitarian Crisis Management Programme (HCMP) Cox's Bazar team
Maintain liaise between HCMP in Cox's Bazar team and BRAC HO as focal person for providing necessary support or to settle follow-up from BRAC HO
Ensure proper coordination between relevant programmes and departments for timely submission of FD 7 and FD 6 for new project and project completion reports to ensure that they meet all requirements and receive approval from the NGO Affairs Bureau (NGOAB)
Keep track of all proposals, donor reporting. Provide inputs to finalise reports and ensure timely submission
Coordinate all operational issues with the donors by maintaining cordial relationship with the operational team of the donor agencies
Review large scale procurement related documents and procurement framework agreements and ensure appropriate vetting from Director Administration
Facilitate compliance related issues of HCMP and work closely with programme support functions e.g.
Finance & Accounts, Human Resources, Internal Audit, Administration, Procurement, M&E, Communications, PSU, etc.
Track expenditure according to budget and action plans in HO and HCMP's Finance & Accounts to minimize gaps and overlaps, ensure consistency and provide feedback to HCMP for timely action and follow-up
Coordinate with Programme Resource Learning Unit and HCMP Programme Development and Reporting (PDR) team for tracking new and pipeline proposals, completed projects and reporting and provide timely updates to senior management and Humanitarian Programme
Track various meetings, visitor's information, visit management and communication with relevant parties for organising and/or participating in forthcoming events and visits
Ensure participation and taking notes of Disaster Management Steering Committee (DMSC) meetings and tracking of meeting's actions
Ensure regular documentation of HCMP activities and keep information at BRAC HO
Conduct visits to HCMP in Cox's Bazar as required by guidance from the Director, Humanitarian Programme
Educational Requirements
Master's or Bachelor's in any subject from any reputed public or private university/ institution with minimum 2nd division/ class or equivalent GPA/ CGPA in all academic examinations.
No 3rd division/ class or below CGPA is acceptable
Experience Requirements
At least 8 year(s)
Job Requirements
Minimum 8 years' of experience in development sector is prerequisite. Candidates having experience in emergency humanitarian programme will get preference
Proven understanding and hands-on experience in managing large and complex donor-funded projects, programme evaluation, financial management, research design and methodology etc.
Able to operate multi-sectoral programme collaboratively as part of diverse teams
Strong motivation to work under pressure and focused on delivering results by taking calculated-risks and problem solving approach
Strong written and oral communication skills, including ability to communicate effectively with broad-ranged diversified environment
Strong interpersonal skills and ability to build relationships, networking in a multicultural environment
High level of proficiency in relevant computer applications, particularly Microsoft Excel, PowerPoint and Word
Able to thrive in a fast-paced and demanding environment, setting priorities and meet deadlines
Gender:
Both
Age:
Any
Other Benefits
Festival Bonus, Contributory Provident Fund, Gratuity, Health and Life Insurance and others
Application deadline has been passed!