Category
: Hotel/Restaurant
Application deadline has been passed!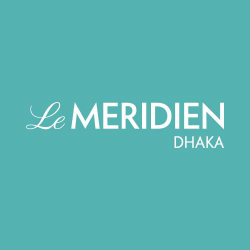 Jr. Sous Chef -Indian Specialty
Le Meridien Dhaka
Job Summary
Age
: At least 18 year(s)
Experience
: At least 8 year(s)
Job Location
: Anywhere in Bangladesh
Salary Range
: Negotiable
Job Description / Responsibility
To coordinate in detail all food product preparation and productions for your assigned Outlet, to ensure a total smooth running of the operation.
To ensure that all set ups and prepared food presentations are up to agreed standards with the Executive Chef.
To fully monitor portion control in assigned kitchen area and that par stock are kept at a minimum with daily stock and product turnover, utilizing leftovers where and if possible.
To fully supervise all food samplings in all production phases.
All new ideas and changes, shall be approved by the Executive Chef prior to implementing.
Daily cleanliness checks with the assistant chief steward with feedback to the Executive Chef.
It is important to establish a good working environment amongst fellow employees to gain assistance where and when required.
To give daily briefing to ensure the communication is filtered down and those (actions are followed up promptly.
Communication
To ensure that daily, weekly and monthly communication briefings are scheduled and held to pass on important information for staff members
To ensure that all major communication meetings are copied to the chef office and details or concerns are followed up immediately.
Ensures that hygiene and sanitation issues are followed up immediately and cascaded down to subordinate staff members
To ensure that all kitchen areas have and utilize a log book. These must be checked and counter signed daily; any issues to be brought up to the Executive Chef for immediate action.
Ensures that all standard recipes are adhered to and that all standard weights and wastage etc. are strictly controlled.
Ensure area of concern has established par stock or maintain stock levels at minimum to avoid wastage & misuse.
Ensure that budgeted costs are kept in line at all times as per guidelines instructed by the Executive Chef
Ensures the highest standards of food hygiene and sanitation in all food preparation areas and kitchens.
Ensures that weekly and daily inspections are carried out and reports are submitted to the Executive Chef for follow up purposes.
Ensures that the kitchen and stewarding operations in designated area adheres to local health authority regulation.
To coordinate with all Chefs on cleanliness of operation and utensils.
To ensure that all kitchen and stewarding personnel follow sat standard in grooming, neat short hair, clean fingernails etc.
To ensure that in all food contact areas staff is wearing the appropriate uniform, gloves, hair net,face mask.
To monitor and follow up on a daily basis together with the chief steward that all equipment is properly sanitized before and after use.
Ensures that the required standards are achieved in the food preparation department by giving constant supervision and guidance to all kitchen staff.
Daily Checking of all fridges is essential to ensure that products are turned over and wastage is kept to a minimum.
Ensure that training and tasting take place on a weekly basis on all new menus
New ideas should be developed through Chefs Table or Group Meetings.
New Ideas are to be tested thoroughly and all kitchen staff should actively be involved in achieving the required standards
Manning / Staffing
To report to the Executive Chef all staff matters of concern or any staffing complaints.
To recommend promotions; transfer's staff to various outlets subject to prior approval from the Executive Chef".
At any such time the Chef may request staff to work overtime or shift staff to other areas, due to business with the approval of the Executive Chef.
Ensure all staffing are scheduled according to business volume.
Enhance staff relations to promote high morale and efficiency through having an active interest in the welfare and job satisfaction of each employee
Provides clear guidelines and follows up when and where appropriate
To ensure that the annual training program is implemented as agreed with the Executive Chef.
Actively participate in all training courses to give e sense of being to the staff.
To ensure that all staff are trained in using all heavy-duty machinery or any dangerous equipment
Educational Requirements
Minimum S.S.C.
Experience Requirements
At least 8 year(s)
Job Requirements
Age at least 18 years
Both males and females are allowed to apply
Has complete knowledge and understanding of all cookery.
Through understanding of all occupational health and safety issues
Understand the needs and direction of the hotel
Demonstrate flexibility and high energy level
Interpersonal skills, communicator, team player and gives direction
Has through knowledge of all food products - local and imported
Gender:
Both
Age:
At least 18 year(s)
Job Location
Anywhere in Bangladesh
Other Benefits
As per hotel policy.
Application deadline has been passed!
Latest jobs of this Company
Other jobs of this Category