Category : Beauty Care & Fitness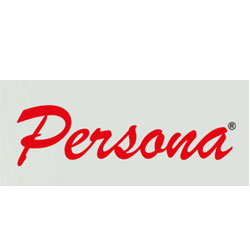 Sr. Executive/ Executive, Customer Care & Counseling
Persona Beauty Care Ltd
Job Summary
Experience
: 3 to 5 year(s)
Salary Range
: Not mentioned
Job Context
Ladies: Gulshan 1 & 2, Banani, Kakrail
Adams: Dhanmondi-Adams & Gulshan 2
JOB NATURE:
Ladies: Full-Time (Shifting & Roster)
Adams: Full-Time (ONLY Roster)
Job Description / Responsibility
To ensure and maintain professional etiquette
To interact extensively with customers to clarify their needs with satisfaction
To carry out the daily operations of the customer service
To receive customer enquiries and initiates appropriate action after liaison with the respective person
To deal with dissimilar types complaints and resolve with creative personality
To ensure marketing tools availability and deliver the appropriate information
Educational Requirements
MBA/ Masters in any discipline from any reputed university ( English Medium background is preferred)
Universities from North South, East West, IUB, AIUB and Brac only requested to apply.
Experience Requirements
3 to 5 year(s)
Job Requirements
Minimum 3-5 years FACE TO FACE Customer Care Experience; No prior beauty industry experience required.
Voice Quality: Should have a neutral and appropriate accent, clear voice, pleasant tone
Good listening skill: Must have abilities to understand others' tone quite quickly
Communication Skill: Oral fluency Bangla and English, Confident tone, correct and well structured conversation and written skill
Must have the passion for winning and commitment towards bringing in the desired result
Must have advanced situational judgment -ability to know what is needed to satisfy the customers.
Have to be smart, good looking, energetic, self motivated and ambitious to contact with customer.
Technical competencies: basic computer skill-MS-Office, good typing skill.
Flexibility: One should have willingness to work both shifts and on public holidays
Gender:
Both
Age:
Any
Salary Range
Not mentioned
Other Benefits
Complementary Service: Grooming Package fixed
Festival Bonus: One Gross Salary for 2 EID
Incentive: Target Oriented
Transport (For Ladies): Company Policy
Insurance: Hospitalization Benefit as per Company Policy
Company Information
N/A
Everyone wants to look good, especially when it is the time to party. The idea behind hosting or going to parties is to meet the people you know as well as to make new friends. At the same time, you try to impress others by your dressing sense and looks, along with the way you carry yourself. The self-confidence comes when you know that you are looking perfect, with the right make up and a dazzling ensemble. However, while getting ready for a night out, you need to know that party makeup also has some limits and rules. New makeup trends are: Gloss, Glitter and Shimmer. Walk in today for Persona Special Makeup.
http://www.persona.com.bd/