Category : Bank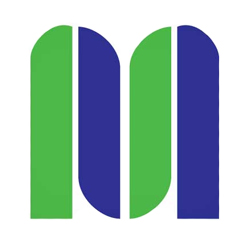 Professional Accountant
Mercantile Bank Limited
Job Summary
Experience
: 2 to 5 year(s)
Job Location
: Anywhere in Bangladesh
Salary Range
: Not mentioned
Job Context
Grade: SEO/ PO/ FAVP/ AVP
Required for: CFO Secretariat/Financial Administration Division/Research & Planning Division.
Job Nature: Permanent position
Job Description / Responsibility
For preparing monthly, quarterly, and half yearly and annual financial statement of the bank.
For ensuring that bank financial reports have been prepared as per the set accounting standards, rules and regulations of the Bangladesh bank.
For documenting and posting the adjusting entries of the bank.
For ensuring the bank's compliance with the external auditors and Bangladesh Bank as applicable time to time.
For making time to time transactional entries in the bank's ledgers and journals, and ensuring accuracy in the entries.
For summarizing current financial status by collecting information and other reports including critical assessment and analysis.
For preparing the monthly payroll from the Customized software, calculating the withholding taxes from salary and dealing with all employees benefit related issues
Educational Requirements
Qualified Chartered Accountant/ Cost & Management Accountant with through knowledge of Direct Tax, Corporate Tax (Income Tax & Double Tax Avoidance Agreement), VAT Laws and rules & regulations and regulatory provisions.
Experience Requirements
2 to 5 year(s)
Job Requirements
Minimum 02-05 years experience preferably in any financial institution. Aware with accounting & financial rules including International Financial Reporting Standards (IFRS), International Standards on Auditing (ISAs), Bangladesh Standards on Auditing (BSAs), Bangladesh Auditing Practice Statement (BAPS) and related issues.
Job experience in financial forecasting, reporting, cost analysis, excel dashboards, proficiency with Microsoft Excel & Data Management tool in any banks/FIs will be given preference.
Summarizes current financial status by collecting information; preparing financial statements and other reports including critical assessment and analysis
Gender:
Both
Age:
Any
Job Location
Anywhere in Bangladesh
Salary Range
Not mentioned
Other Benefits
Attractive compensation package.
Excellent working environment.
Smooth career progression.
Apply Instructions
If you feel, you are the right candidate to face the challenges and want to join the winning team, submit your full length CV highlighting the academic and professional experiences along-with recent passport size color photograph of white background addressing Senior Executive Vice President, Human Resources Division, Mercantile Bank Limited, Head Office, 61, Dilkusha C/A, Dhaka-1000.
Please mention the name of the position on top of the envelope.
Only shortlisted candidates shall be contacted at the sole discretion of the Bank regardless of eligibility or qualifications. Any attempt to influence the selection process by any candidate, directly or indirectly, shall disqualify that particular candidate without any further notice or communication.
The Bank reserves the right to accept or cancel any application without assigning any reason whatsoever at any stage of the recruitment & selection process and against which no claim can be made, either to the Bank or with any Authority.
Application Deadline : Jun 23, 2019