Category
: Administration
Application deadline has been passed!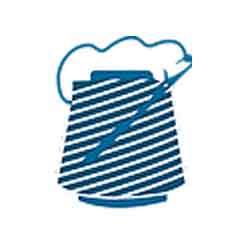 Deputy General Manager - Administration (Head Office)
Roshawa Group
Job Summary
Experience
: At least 15 year(s)
Salary Range
: Negotiable
Job Description / Responsibility
Monitor, Supervise & Control overall HR, Admin & Compliance.
Planning, developing, updating and implementing different policies and procedures pertaining to the strategies of HR, Admin & Compliance.
Preparing to face different compliance audits (Control Union Organic, BCI, Social, Technical & QMS ) Etc .
Coordinate with top management and shoulder responsibilities.
Improve the operational systems and policies, develop MIS/ reporting system.
Play a significant role in long-term planning, including an initiative geared toward operational excellence.
Drive initiatives in the management team and organizationally that contribute to long-term operational excellence.
Selection & Recruitment proficiency: ensure appropriate recruitment action plan to support talent sourcing.
Manage the recruiting process to attract and hire qualified candidates for position vacancies within the company.
Organization Development proficiency: Manage annual staff surveys to measure staff morale and organization climate, then develop and implement effective strategies.
Implement effective strategies for developing the organizational culture. Manage change, particularly to structure in a positive and supportive manner.
Study labor market and wage trends, various relevant Government labor legislation.
Formulate employee motivation factors, counselling, grievance and labor handling, conflict management etc.
Responsible for ensuring healthy workplace maintaining efficient operation of Safety, Hygiene and Environment.
Planning, control and maintenance of office transports, office equipments, property, assets and other movable and immovable properties;
Maintain sound liaison and public relations with all relevant authorities including law enforcement agencies, different government agencies and local influential community leaders to ensure smooth operation. .
Effectively organize and lead the administration team with responsibilities for office support, maintenance of transport pool, security, legal affairs, general site/office maintenance.
Responsible for repair and maintenance, provision of utilities and security of all the company properties.
Exposed to Access Control & Time Attendance System, Deployment of Security Guards, Fire Fighting System, Evacuation Procedure & Emergency Contact.
Responsible for surveillance system (including emergency telephone system, closed circuit television and PA system).
To ensure over all Head Office security & safety system.
To maintain liaison with local govt. offices (PS, DC, RAB, Labor office, Titas gas, DESA, DESCO, BGMEA, BTMEA).
Responsible for maintain/arrange official meeting as per management requirement.
To ensure regular supply of all utilities services.
Responsible for physical protection includes asset protection, work place violence prevention, access control system, surveillance with internal & external theft & threat.
To supervise & control of duties, responsibilities of subordinate staff.
Responsible to arrange all occasion of company as per management requirement.
Monitoring & supervise the various issues like Security system, Transport maintenance, Canteen maintenance, Maintain Personal file, Promotion, Transfer, Increment & Performance appraisal.
Educational Requirements
Masters in any discipline.
Experience Requirements
At least 15 year(s)
Job Requirements
Age 40 to 50 years
Only males are allowed to apply
The applicants should have experience in the following area(s):
General HR, Compliance, Factory HR & Administration, Organization Development/Process Improvement, Performance & Career Management.
Must be well conversant with Labor Law, Labor Rules, Factory Rules, Fire Rules, NFPA, BNBC, Environmental Law, and HR policies development and implementation, especially related to Textile/ Garments Sector.
Sound knowledge of disciplinary action and HR, Admin & Compliance.
Excellent drafting and negotiation skills with a strong commercial acumen.
Excellent interpersonal, written and oral communication skills.
Able to maintain HRIS.
Role Category: Administration Executive, Administration Manager, Despatch Incharge, Executive Secretary, Facilities Manager, Secretarial, VP/ GM - Administration
Preferred Business Area:Export/Import, Garments / Textile, Manufacturing (Heavy Industry), Manufacturing (Light Industry)
Gender:
Male
Age:
40 to 50 year(s)
Other Benefits
Lunch Allowance
Two Festival Bonus
Other benefit as per company policy
Application deadline has been passed!
Other jobs of this Category