Category
: Accounts & Finance
Application deadline has been passed!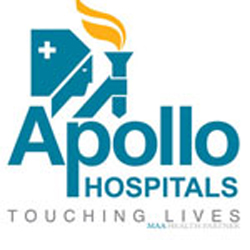 Manager - Billing
Apollo Hospitals Dhaka
Job Summary
Job Nature
: Full Time, Contractual
Experience
: At least 5 year(s)
Salary Range
: Negotiable
Job Context
Department/ Division : Finance & Accounts
Employment Type: Full Time Staff (Permanent/ Contractual)
Office Location: Apollo Hospitals Dhaka
Office Timing: Regular Hour.
Reports To: DGM ââ`¬â€œ Financial Operations.
Job Description / Responsibility
MONITORING & SUPERVISING:
Ensure correct calculation of critical bills
Proposes amendment in HMS to Supervisor
Ensure rectification of any mismatch in billing system with the assistance of IT
Receivable monitoring
Day to day problem solving of different billing issues
Ensure employee development by communicating with the billing officers regarding the new issues, provide on job training and act as departmental training coordinator
Ensure patient satisfaction through patient feedback analysis.
REVENUE & COLLECTION:
Ensure collection through bank with in Bangladesh
Ensure all formalities & documentation for collection of foreign remittance
Health Clinic sale recognition & collection
CASH MANAGEMENT:
Monitoring cash collection process till deposit to bank, maintain current accounts.
Management & accounting of credit card sale.
Reconciliation of cash & credit card collection.
IP BILL AUDIT:
Monitor night shift bill audit & take necessary steps to update / rectify if any error
Package bill audit and rectify if any error.
TARIFF MANAGEMENT:
Arrange to provide information for calculation and costing of service charge
Follow-up with IT to implement the new tariff/ corporate packages / amendment in HIS as approved by the top management
Market study for new tests or procedures in regard to Costing and tariff fixation.
Assists in set up tariff in health products as well as services in AHD
MIS & FINANCE:
Accounts Payable Management: To ensure timely payment of hospitality store vendor
Implant/Stent bill checking in order to ensure all consumed implant/stent included in patient bill
To assist preparation of departmental profitability
Assist various financial analysis as and when required basis
ADDITIONAL JOB RESPONSIBILITIES
Map out training plans, design and develop training programs (outsourced or in-house)
Design and prepare educational aids and materials
Assess instructional effectiveness and summarize evaluation reports determining the impact of training on employee skills
Maintain updated curriculum database and training records
Prepares Monthly Discount report.
Prepare reports on staff medical bill adjustment from salary
Monthly cash / credit Collection Statement.
Prepares monthly refund report
Records the agreement or correspondence set up with the corporate client
Performs comparison report about the tariff on the basis of the current market
Prepares report on cost of package, if requested.
Prepare any other report that may be assigned to them by the supervisor
Job Nature
Full Time, Contractual
Educational Requirements
Post Graduation or Graduation from top public or private University.
Experience Requirements
At least 5 year(s)
Job Requirements
At least 5 year of experience in relevant field (e.g. Billing)
TECHNICAL COMPETENCIES
Understanding on billing and collections processes
Knowledge on quality improvement of JCI documentation process of the hospital
BEHAVIORAL COMPETENCIES
Business Etiquette
Analytical ability
Customer Service Excellence
Performance Management & Coaching Skills for Line Managers
Leadership Development
Gender:
Both
Age:
At most 45 year(s)
Application deadline has been passed!
Company Information
Plot 81, Block E, Bashundhara R/A, Dhaka-1229
Apollo Hospitals Dhaka, a 450-bed super-specialty multi-disciplinary tertiary level hospital, is the first and only hospital in Bangladesh that has been accredited by Joint Commission International. This prestigious accreditation signifies Apollo Hospitals Dhaka`s commitment to quality, safety and continuous improvement in patient care.
http://www.apollodhaka.com/